Jul 14, 2021
|
12:00pm - 1:00pm
EXITE Summer Series: Virtual Care & Equity - Dr. Onil Bhattacharyya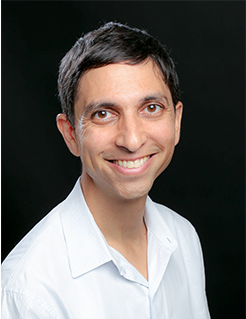 Join us this summer for our inaugural EXITE Summer Series: Technology & Health: Lessons from COVID-19.
A primary impact of the COVID-19 pandemic has been the increased access to the virtual care channel of primary care delivery. While virtual care has improved quality of care for some patients, the question remains whether the quality differentially impacts equitable access to care from baseline. This session will explore the opportunity for virtual care from the lens of improving quality and what is happening during the pandemic.
This is the first of four sessions in the series. For more information on other sessions, visit the EXITE Summer Series page.