Resources for Researchers archived
DFCM provides support throughout your research project, from defining your research question, accessing funding, data analysis and much more.
Musculoskeletal problems are thought to be the leading reason for visits to primary care physicians, and are one of the top 10 reasons for family physician visits across Canada and globally.
Despite being the world's leading cause of pain, disability and health care expenditure, musculoskeletal issues - including low back pain, fractures, arthritis and osteoporosis - are globally under-prioritised according to an international research team including Dr. Deborah Kopansky-Giles, Assistant Professor at DFCM and Professor at the Canadian Memorial Chiropractic College.
The research, and resulting report, was commissioned by the Global Alliance for Musculoskeletal Health and led by Professor Andrew Briggs at Curtin School of Allied Health in Australia. Representing 72 countries and 116 organizations, the research suggests that the prevalence, burden and cost of musculoskeletal health impairments will continue to rise globally, especially in low and middle‐income countries, owing to population growth, population ageing, an increasing prevalence of risk factors.
"One of the limiting factors to reform efforts is that no global-level strategic response to the burden of disability has been developed – until now. This novel data-driven initiative will be critical to guiding global-level work in health reform, such as that undertaken by the World Health Organization (WHO)," says Professor Briggs.
The report proposes eight key pillars for health systems to strengthen musculoskeletal health, from leadership and financing to engagement and surveillance.
"Musculoskeletal issues significantly affect quality of life for people and their families, and place an enormous burden on family doctors and other primary care providers as well as health economies. Yet, they are generally poorly managed," says Dr. Kopansky-Giles, who is a DFCM researcher and recently completed her term as Health Professional Educator co-lead.
"Recent efforts to improve training and education are showing some improvements, such as an updated musculoskeletal curriculum for family medicine residents at U of T, but much more needs to be done. This blueprint, which includes perspectives from patients, health advocates, clinicians, teachers, policy makers and researchers, in countries with various levels of economic health, provides an excellent baseline from which Canada, the WHO and other countries can build their musculoskeletal health policies."
The international team of researchers is from: University of Sydney; University of Toronto; Canadian Memorial Chiropractic College, Kathmandu University and the University of Southern Denmark. The full report and an executive summary are now available.
Qualtrics Survey Software
Qualtrics Insight is a secure, user-friendly, feature rich, web-based survey tool which allows users to build, distribute, and analyze on-line surveys, collaborate in real-time, and export data in multiple formats. Features include:
Create questionnaires from scratch or use pre-made questionnaires
Edit questionnaires by selecting from a vast library of question types and response options
Incorporate skip patterns and other types of logic
Provide anonymous links or send emails with unique links for each respondent for tracking and sending reminder emails
Produce and edit reports with tables and graphs that can be exported in PowerPoint, Word, Excel, or PDF formats
Download data to Excel or SPSS for additional analysis
Users seeking training are encouraged to attend the Live Training Webinars and refer to the Welcome to the New Qualtrics resources.
The DFCM Research Program's Qualtrics license is reserved for DFCM faculty, staff, and students. Please complete the online registration form in order to request a Qualtrics account.
Pivot is a comprehensive international funding database to which the University of Toronto subscribes on behalf of faculty. The database provides you with a curated list of funding opportunities as based on your departmental appointments, research interests, publication and granting history, and other profile information.
Pivot is a multi-functional website that allows you to:
receive weekly email notifications of new and updated funding opportunities, as based on profile information
conduct and save advanced funding searches which can include Canadian and international funding opportunities
share funding opportunities with colleagues
This helpful video explains how you can claim your Pivot profile. Please note that you will require access to your utoronto.ca email address in order to register for Pivot and claim your profile. If you do not know or can't access your utoronto.ca email address, please visit the Help Desk, First Floor, Robarts Library; or call 416-978-HELP (4357); or email help.desk@utoronto.ca
DFCM faculty members have access to one-on-one or group training workshops on the use of Pivot, by request. To arrange a workshop, please contact the DFCM Research Administrator.
DFCM City Wide Research Rounds
DFCM City Wide Research Rounds are a bimonthly, two-hour interactive event focusing on primary care research and research practices. Research Rounds are open to all Family Medicine / Community Medicine / Primary Care researchers, faculty, residents, students, and staff. Invited guest speakers will focus on research results, methodologies, and techniques; and the Research In Progress discussion will highlight new and exciting research.
2018/2019 schedule:
September 20, 2018
January 10, 2019
March 21, 2019
May 16, 2019
All events take place from 4:30 pm - 6:30 pm at 500 University Ave. room 365 or attend online.
For those attending online: if you have never attended an Adobe Connect meeting before, please test your connection.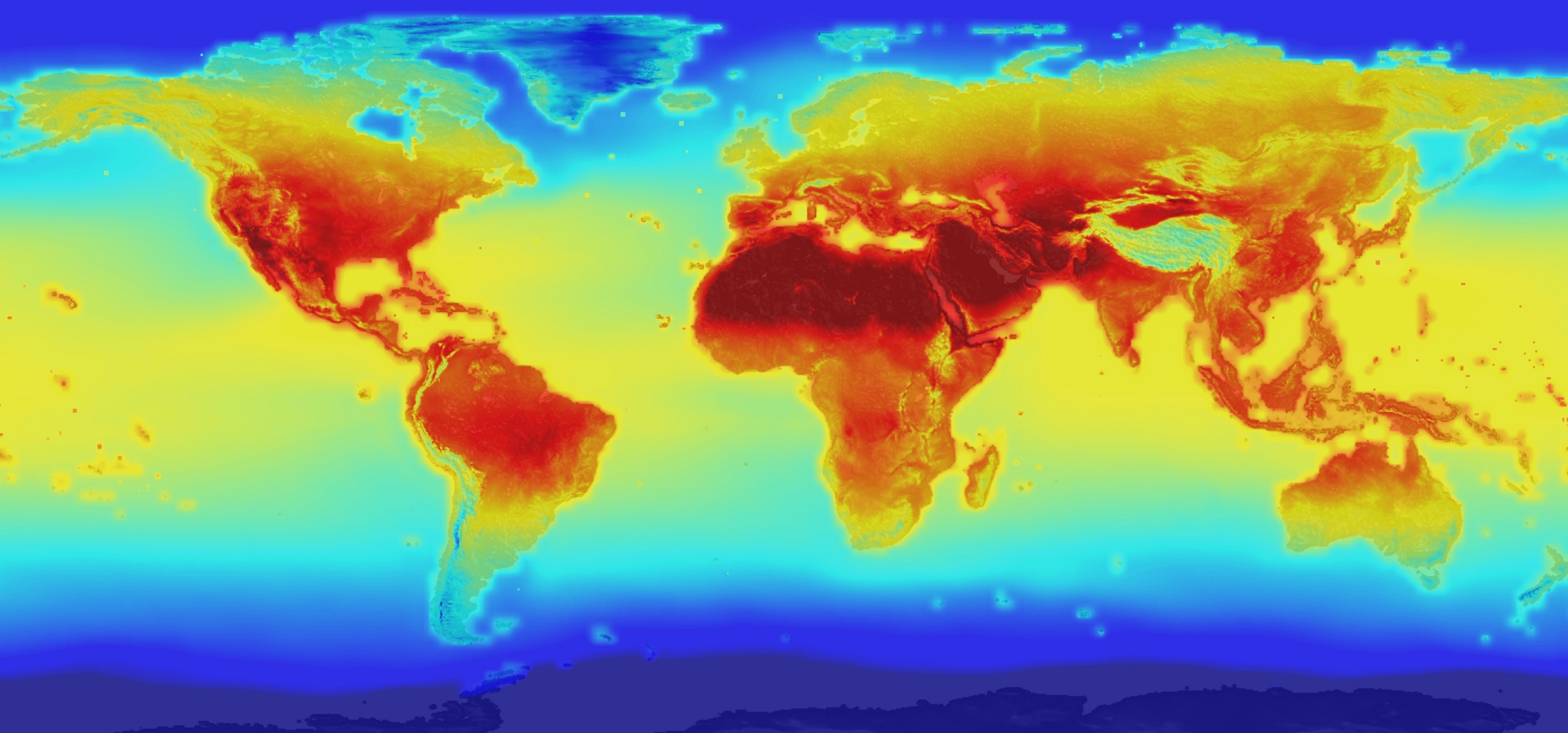 As temperatures soar across western Canada, wildfires continue to burn, and heat warnings continue in Toronto, family doctors are concerned about the immediate and long term effects of climate change on patients and the planet.
Dr. Samantha Green, Assistant Professor and Faculty Lead in Climate Change and Health in the Department of Family and Community of Medicine (DFCM) is concerned for those most at risk of heat-related illness.
"For young children, the elderly, pregnant women, and people with chronic conditions like asthma and diabetes, extreme heat is a real concern. People experiencing homelessness, living alone, working outdoors, or taking certain medications like antidepressants, diuretics and beta blockers are also more at risk," says Dr. Green, who is also a family physician at St. Michael's Hospital, Unity Health Toronto.
"Extreme heat is associated with asthma exacerbations, fluid and electrolyte disturbances, infections, violence, and even suicide. Given the current temperatures, it's worth checking in on vulnerable patients to offer tips on how to stay safe and point them in the direction of local resources such as Emergency Cooling Centres."
While this heat wave will pass, extreme weather events are becoming more frequent because of climate change.
In fact, a World Weather Attribution collaboration report estimates that the current heatwave was made 150 times more likely as a result of climate change brought about by greenhouse gas emissions.
"I'm worried that if the burden on people, families and communities can already be this bad with one degree of average global temperature rise, things could get much worse if we don't take fast, effective and equitable action on climate change," Dr. Edward Xie, an Assistant Professor at DFCM and family and emergency medicine doctor at University Health Network told Global News.
As Canada emerges from the COVID-19 pandemic, we must remember that we are at the convergence of two health emergencies, says Dr. Green.
Climate change might not feel like a priority for family doctors, but it is increasingly harming health and the determinants of health – from heat-related deaths and displacement due to wildfires, to flooding, allergies and zoonotic diseases.
"As family physicians, we are obliged to both mitigate and adapt to the climate crisis," says Dr. Green. "It's not just an issue of social accountability – working to mitigate climate change also provides opportunities for patient health, such as active transportation, plant rich diets, access to nature and reduced air pollution."
The DFCM Climate Change & Health Community of Practice is working on guidance and resources to help family physicians and other health professionals support patient and planetary health. In the meantime, Dr. Green stresses the importance of providing heat-related guidance to patients and recognizing the signs of heat exhaustion and heat stroke.
"To stay cool in extreme heat, it is best to restrict physical activity to the coolest period of the day, seek out air-conditioned spaces, drink fluids before you feel thirsty and wear light coloured, breathable clothing," says Dr. Green. "Be alert for heat exhaustion and classic heat stroke - patients with a core temperature above 40°C with warm, dry skin and an altered mental status. Heat stroke can progress to multi-organ failure and death without emergency resuscitation – as our extreme weather continues, we need to be alert to these risks."
Resources and practical strategies for the prevention and treatment of heat-related illness are available in this technical guide prepared by Health Canada (2011) and this CFP article co-authored by DFCM faculty member Dr. Alan Abelsohn (2014).
DFCM faculty who are concerned about the climate crisis and its unprecedented health impacts are invited to join the DFCM Climate Change & Health Community of Practice by emailing dfcm.climatechange@utoronto.ca.
Undergraduate Research Opportunities
The Comprehensive Research Experience for Medical Students (CREMS) is meant to be a unique research program in Canada that allows interested medical students to gain extracurricular research experiences in two structured programs:
CREMS Summer Program is a 12 week program open to first and second year medical students. The student will receive $5,500, of which $2,750 is from the CREMS Program and $2,750 from the student's research supervisor (the DFCM will contribute 50% of this amount if the research supervisor does not have sufficient funds).
CREMS Research Scholar Program is a 20 month program beginning in January and is open to first year medical students. The student will receive $15,000, of which $7,500 is from the CREMS Program and $7,500 from the student's research supervisor (the DFCM will contribute 50% of this amount if the research supervisor does not have sufficient funds).
Course and Mentorship Opportunities
The second year Determinants of Community Health (DOCH 2) course, Researching Health in the Community, includes a research placement where students are involved in a research project, or apply previously learned research methodology within a community setting.
Opportunities also exist for students during their pre-clerkship to shadow family medicine researchers who provide clinical care.
Please direct questions to Dr. Paul Krueger, Associate Director Research.