Stories in Quality Rounds: Journey to the Grey Cup
Jan 22, 2018
|
12:30pm–1:30pm
Details
Stories in Quality Rounds (SiQ Rounds): Journey to the Grey Cup: 'Teaming' Lessons from the 2017 Season with Toronto Argonauts Receiver & 2017 Grey Cup MVP - Mr. DeVier Posey
Toronto Argonauts' DeVier Posey was born with a severe immune deficiency. Following a trip to Disneyland granted by the "Make a Wish Foundation," his mother was determined to help her son maintain an active life. She switched her family's nutritional diet following these simple rules: A plate with greens and 'less legs the better'. 
Mr. Posey would go on to lead the Toronto Argonauts to victory at last year's Grey Cup.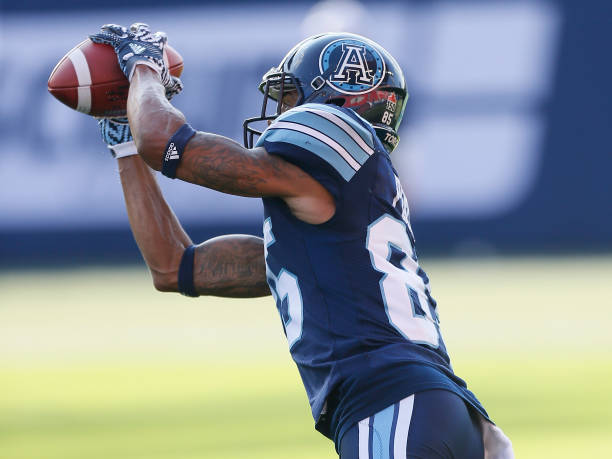 DeVier Posey
In this interactive session hosted by Dr. Jeremy Rezmovitz, Mr. Posey will share his thoughts on what "health" means, the functions and meaning of teamwork and ultimately, how these two elements led to the Argonauts' Grey Cup win. 

When: Monday, January 22, 2018 - 12:30 p.m. to 13:30 p.m.
Where: 500 University Ave Rm 132
Registration: Free

Can't join us? Click on the following link to follow the event's proceedings: http://uoftfamilymedicine.adobeconnect.com/siqrounds/  

-------------
About our guest and host
Dr. Jeremy Rezmovitz is the education and Innovation lead in the quality and innovation program at the Department of Family and Community Medicine at the University of Toronto.  
DeVier Posey is an American gridiron football wide receiver for the Toronto Argonauts of the Canadian Football League (CFL).