The University of Toronto Department of Family and Community Medicine (DFCM) is the largest academic department of family and community medicine in the world.
Our 2,000+ faculty of teachers and researchers are recognized internationally for excellence in teaching, research, and clinical care.
Together, we are breaking new ground in comprehensive primary care, from office-based family practice to emergency medicine, palliative care, care of the elderly, mental health, Indigenous health, and more.
What if what you know about lands and bodies is wrong?
Join us on Sept. 29, 2023, 8–9 am EST as we discuss learnings from Land/Body relations in Indigenous environmental justice with Professor M Murphy.
Through stories and data, this report showcases the depth and breadth of the work of the DFCM community for the good of our patients, our faculty and learners, and the healthcare system writ large–locally, nationally, and globally.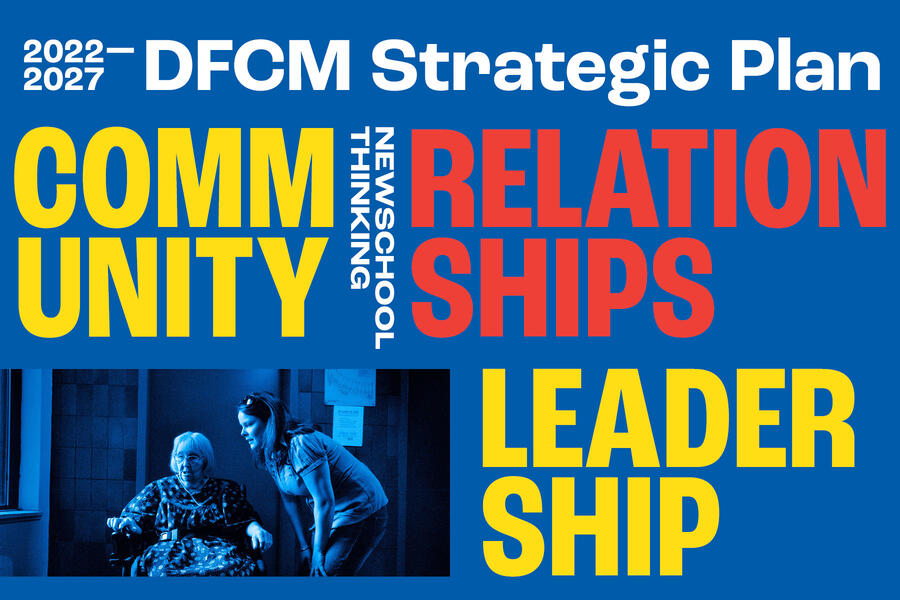 2022-2027 DFCM Strategic Plan
You shared and we listened. After extensive consultation with faculty, learners and staff, clear themes and priorities have emerged to shape DFCM's strategic plan. And now, we are ready to share it with you.
Learn more about where we will focus our efforts over the next five years in our 2022-2027 Strategic Plan.
As a generalist with a focus on Indigenous health and education, Dr. Sarah Park has big plans for the future of Indigenous primary care training.
We are pleased to recognize our faculty, staff, and learners for their hard work and successes in clinical care, education, research, leadership, and administration over the past year. Congratulations to all of the 2023 award winners!
Inspired by the idea of "care that welcomes the whole person" — and some of DFCM's own faculty — new resident Dr. Paige Homme is ready to take on the challenge of family medicine.