Family doctors are specialists in the health and well-being of people, families and communities. We care for all ages, genders, body parts and diseases.
At the University of Toronto Department of Family and Community Medicine (DFCM), our 1,900+ faculty of teachers and researchers train the next generation of family doctors and improve clinical care in Canada and abroad.
Family Medicine Residency Application is now Open!
The Department of Family and Community Medicine's (DFCM) Residency Program prepares future family physicians for comprehensive primary care in an evolving health care system. Providing them with the opportunity to practice anywhere in the province, the country or the world. 
COVID-19 Community of Practice
DFCM, in partnership with the Ontario College of Family Physicians (OCFP), hosts regular webinars with guest speakers and Q&A sessions — conversations about changing the way we work in response to the latest COVID-19 data.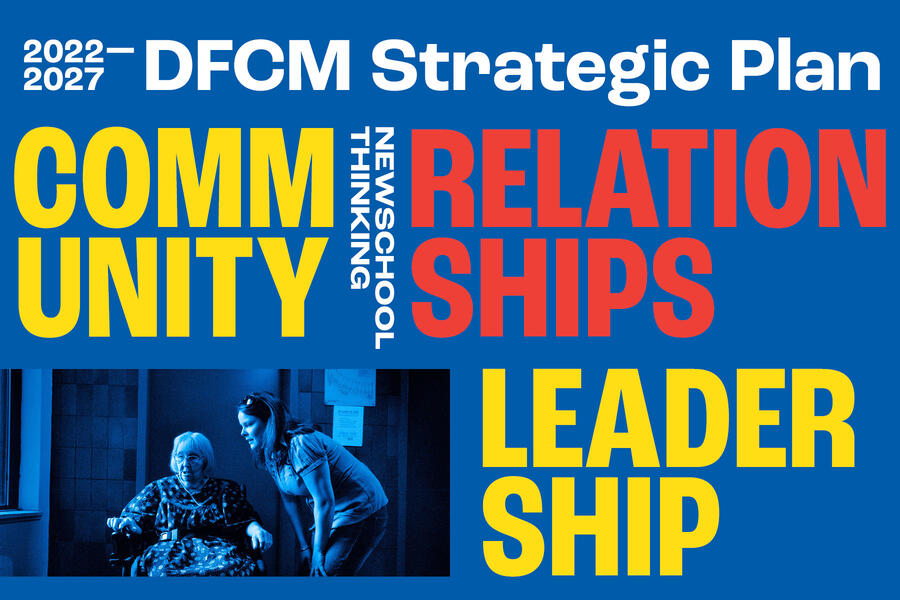 2022-2027 DFCM Strategic Plan
You shared and we listened. After extensive consultation with faculty, learners and staff, clear themes and priorities have emerged to shape DFCM's strategic plan. And now, we are ready to share it with you.
Learn more about where we will focus our efforts over the next five years in our 2022-2027 Strategic Plan.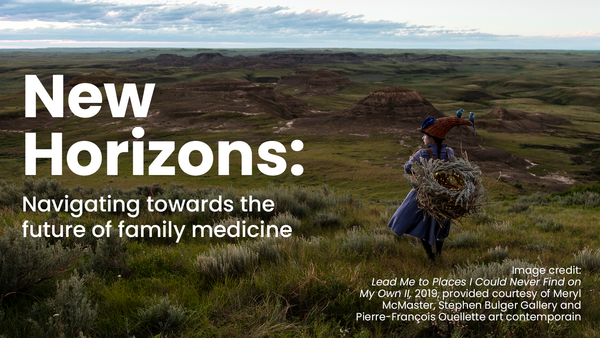 New Horizons Speaker Series
New Horizons is a speaker series hosted by DFCM Chair Dr. Danielle Martin.
In each session, a wise interprofessional colleague will provide a fresh perspective on the role of family physicians in a changing world and challenge us to consider what a community responsive department of family medicine should be aiming for.
Dr. Melanie Henry has been appointed as the inaugural Vice-Chair, Community and Partnerships. The creation of this role is a priority in our strategic plan as part of DFCM's commitment to invest in community partnerships across our education, research, and quality and innovation work.
With many strains on our health system, COVID among them, emergency departments (ED) see more older people than ever before. Yet, EDs still lack some basic aspects needed to provide excellent care for this large cohort. 
Friends recently gave me a "magic 8 ball" as a humorous gift. It would be great to see into the future to know what 2023 will bring for family medicine, the next phase of the pandemic and the communities we serve. But when I asked, it just told me "Concentrate and Ask Again!"