The Department of Family and Community Medicine (DFCM) is recognized internationally for its clinical, educational and research excellence.
Our faculty are breaking new ground on issues ranging from emergency medicine, palliative care, addiction medicine, Indigenous health and more.
Encompassing more than 1,900 faculty across the province — from rural areas to urban centres — we are shaping the future of family medicine in Canada.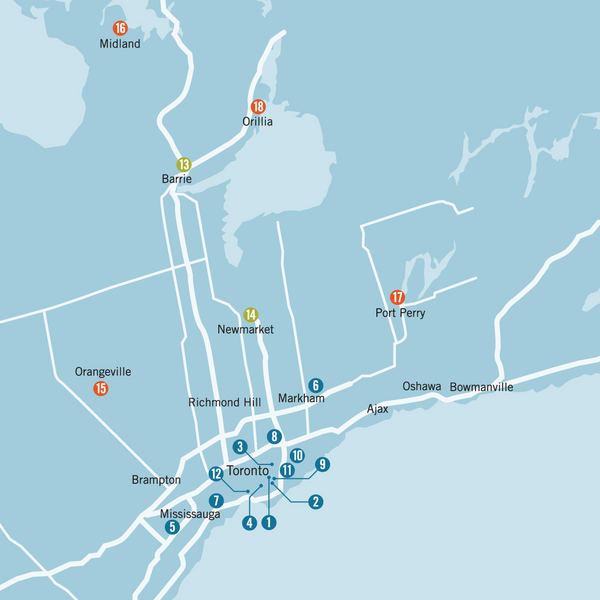 DFCM hospital sites
Learn about our 15+ hospital sites, four integrated community sites and 40+ teaching practices that provide learners with a mix of urban, suburban and rural clinical training.
Dr. Melanie Henry has been appointed as the inaugural Vice-Chair, Community and Partnerships. The creation of this role is a priority in our strategic plan as part of DFCM's commitment to invest in community partnerships across our education, research, and quality and innovation work.
With many strains on our health system, COVID among them, emergency departments (ED) see more older people than ever before. Yet, EDs still lack some basic aspects needed to provide excellent care for this large cohort. 
Domestic violence against women and girls intensified during the COVID-19 pandemic, leading the United Nations to call it "the shadow pandemic." To help primary care providers support patients suffering domestic violence, Dr. Bannuya Balasubramanaiam, the 2021 recipient of the Elana Fric Family Medicine Award for Leadership and Advocacy, developed an online guide that walks clinicians through recognizing the signs and symptoms of domestic abuse.