The Department of Family and Community Medicine (DFCM) is recognized internationally for its clinical, educational and research excellence.
Our faculty are breaking new ground on issues ranging from emergency medicine, palliative care, addiction medicine, Indigenous health and more.
Encompassing more than 1,900 faculty across the province — from rural areas to urban centres — we are shaping the future of family medicine in Canada.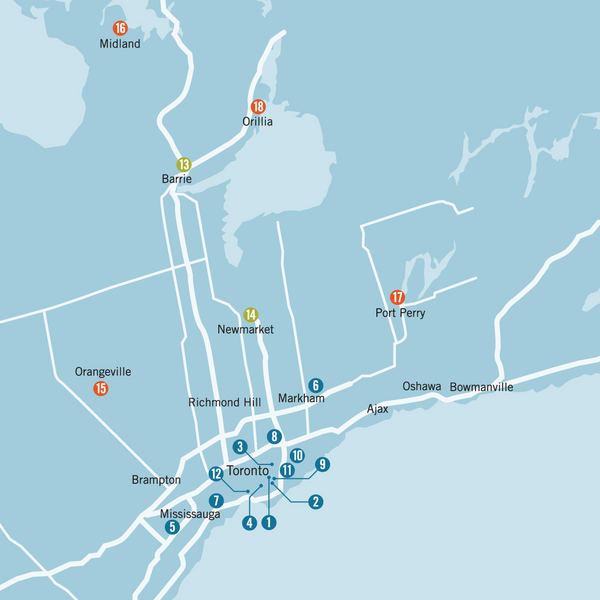 DFCM hospital sites
Learn about our 15+ hospital sites, four integrated community sites and 40+ teaching practices that provide learners with a mix of urban, suburban and rural clinical training.
Victoria Mintsopoulos (MSc 2019, MD 2023) will graduate this spring from the MD Program at the University of Toronto's Temerty Faculty of Medicine. Her dream of working in comprehensive, holistic patient care has led her to choose family medicine as her preferred field.
Menopause remains largely taboo in today's public discourse, creating knowledge gaps among both patients and physicians about how to best manage this natural transitionary period. But how can an experience that impacts almost half of our population remain such an enigma?
Five family physicians are recognized by the National Magazine Awards for outstanding work in Canadian Family Physician.