The Department of Family and Community Medicine (DFCM) is recognized internationally for its clinical, educational and research excellence.
Our faculty are breaking new ground on issues ranging from emergency medicine, palliative care, addiction medicine, Indigenous health and more.
Encompassing more than 1,900 faculty across the province — from rural areas to urban centres — we are shaping the future of family medicine in Canada.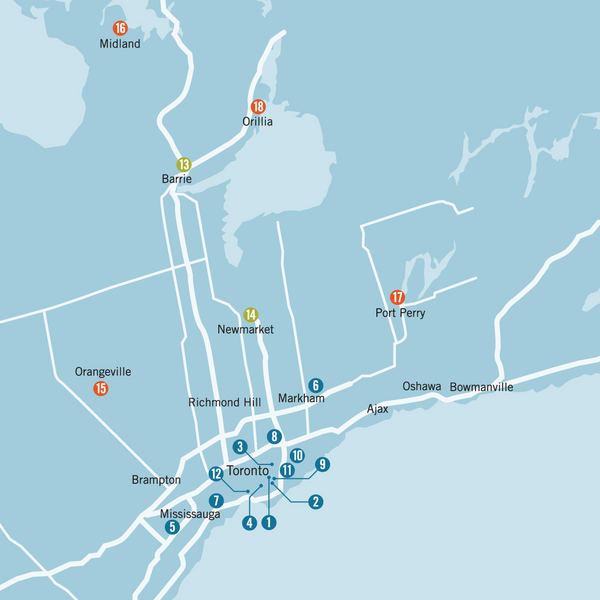 DFCM hospital sites
Learn about our 14+ hospital sites, four integrated community sites and 40+ teaching practices that provide learners with a mix of urban, suburban and rural clinical training.
On June 17, Frankie Abralind, co-founder and executive director of The Good Listening Project (TGLP), discussed the importance of good listening and his experience of creating custom poetry through radical acts of listening, with host DFCM Chair Dr. Danielle Martin.
On June 8, DFCM welcomed 153 new family physicians at their virtual Class of 2022 graduation ceremony.
Even in the midst of dark times, it is important to remember to celebrate the joyful moments that life brings to our extended community. Read more about our senior promotions and take upcoming opportunities to reconnect with each other, including our new strategic planning website, now live, and new events in June.