The Department of Family and Community Medicine (DFCM) is recognized internationally for its clinical, educational and research excellence.
Our faculty are breaking new ground on issues ranging from emergency medicine, palliative care, addiction medicine, Indigenous health and more.
Encompassing more than 1,900 faculty across the province — from rural areas to urban centres — we are shaping the future of family medicine in Canada.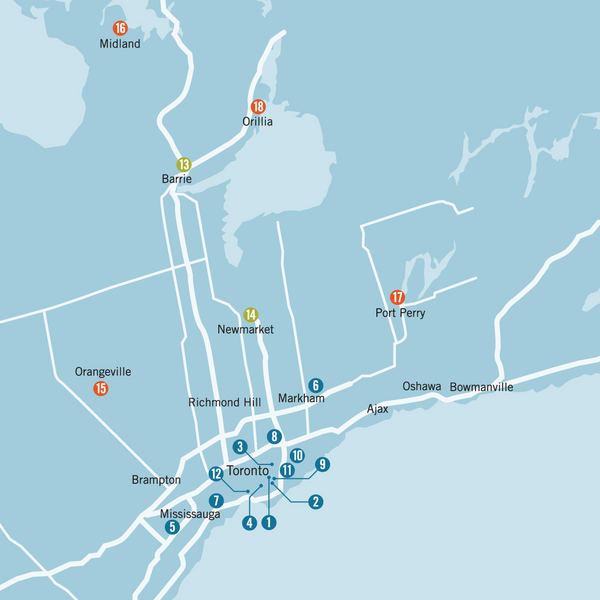 DFCM teaching sites
Learn about our 14 hospital sites, four integrated community sites and 40+ teaching practices that provide learners with a mix of urban, suburban and rural clinical training.
As many struggle with information overload about the quickly changing COVID-19 landscape, a new digital tool launched by family doctors aims to help Ontarians cut through the confusion. Download new Q&As about COVID at ConfusedAboutCOVID.ca.
Dr. Andrew Pinto, an Associate Professor at DFCM and family physician and public health specialist at St. Michael's Hospital, Unity Health Toronto, has been awarded a prestigious $1.15 million Canadian Institutes of Health Research grant.
On May 6, 2022, the virtual DFCM Conference will focus on the theme 'Better together: Shaping the future of family medicine'. Got a story to tell or a project to share? Consider submitting this in the form of a workshop or poster by February 14, 2022.