The Department of Family and Community Medicine (DFCM) is recognized internationally for its clinical, educational and research excellence.
Our faculty are breaking new ground on issues ranging from emergency medicine, palliative care, addiction medicine, Indigenous health and more.
Encompassing more than 1,900 faculty across the province — from rural areas to urban centres — we are shaping the future of family medicine in Canada.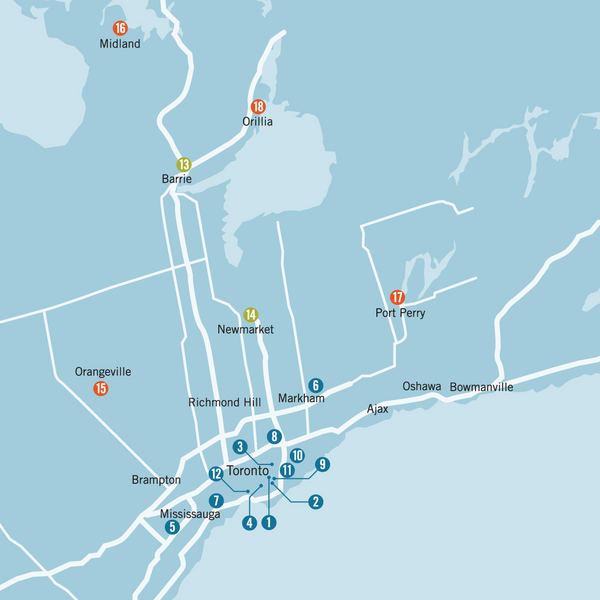 DFCM hospital sites
Learn about our 14+ hospital sites, four integrated community sites and 40+ teaching practices that provide learners with a mix of urban, suburban and rural clinical training.
A team led by researchers from the Department of Family and Community Medicine at the University of Toronto has authored a three-part brief on the strengths and challenges of primary care in the pandemic for the Ontario COVID-19 Science Advisory Table. 
Watch the video recording from DFCM's annual Award & Celebration Event, held on Sept. 20, 2022. Hosted by Drs. David White and Melanie Henry, the event celebrated DFCM Awards of Excellence, DFCM Program Awards and external awards. DFCM's 13 senior promotion recipients were featured in a video compilation. Recipients of four highlighted awards were also featured.
Fellows are elected to the Royal Society by their peers for outstanding scholarly, scientific and artistic achievement. The appointment recognizes Smylie's body of work, producing and translating innovative research into tangible benefits for Indigenous communities, as well as her dedication to advancing equity in health services for Indigenous peoples.