Essence Course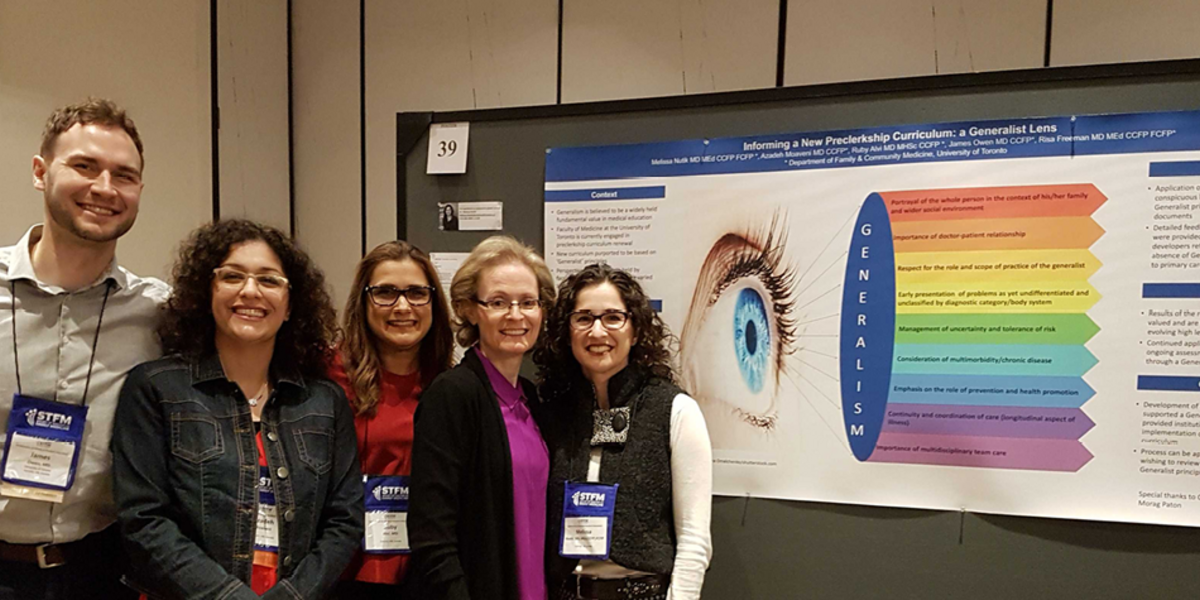 Starting an innovative health project?
Register for our free course to get expert guidance!
The Essence of Education Scholarship | Idea to Dissemination
Essence is a longitudinal faculty development course by the Office of Education Scholarship (OES) at the Department of Family & Community Medicine (DFCM) for physicians and other health professionals that is designed to develop knowledge and skills in education scholarship.
Through a series of workshops and mentoring initiatives spanning one academic year, participants will be supported through the design and execution of a scholarly project of their own choosing. Essence is led by experts in the research field. Participants receive personalized consultations from researchers, including OES faculty and OES Education Scientists from DFCM.
For the 2022-23 course:
Essence will be delivered through a mix of in-person and virtual sessions. Most sessions are virtual.

The course is a collaborative partnership between OES at DFCM, University of Toronto, and North York General Hospital.

This free course is available exclusively to DFCM & NYGH faculty and staff.

Information session: Sept. 13, 2022.

Schedule: October 18, 2022, to May 16, 2023.

Application deadline: Oct. 10, 2022. 
What Is Education Scholarship?
Education scholarship is an umbrella term which encompasses both research and innovation in health professions education. Quality in education scholarship is attained through work that is peer-reviewed, publicly disseminated and provides a platform that others can build on.
Information Session
Interested in applying? We invite you to watch the info session held September 13, 2022, if you would like to get a better sense of the course (30 minutes).