Essence Course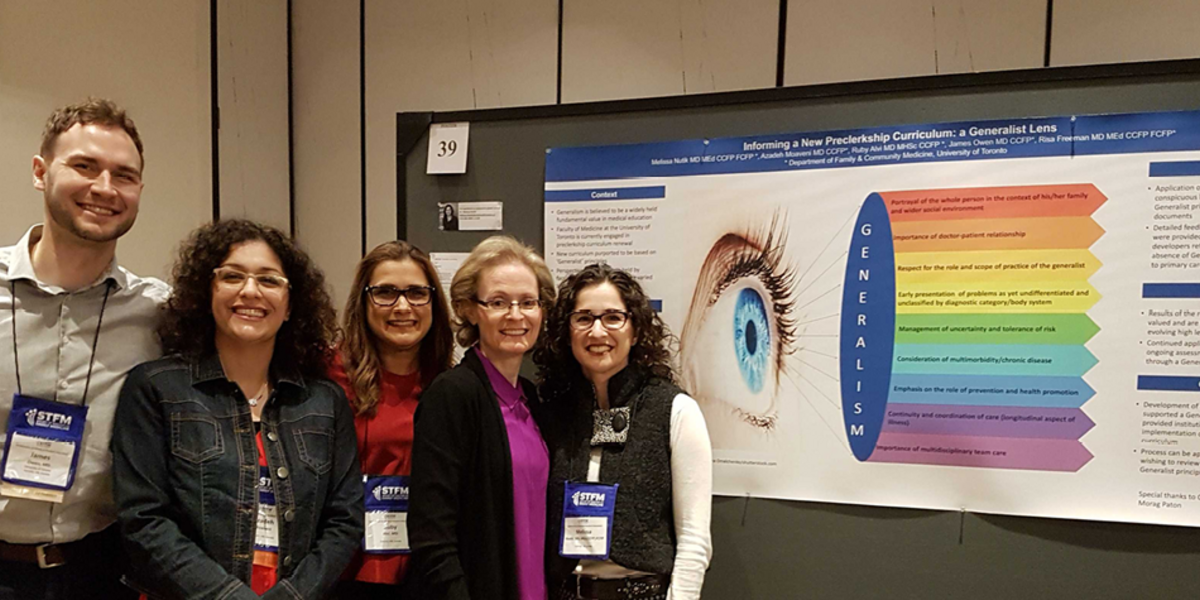 Starting an innovative health project?
Register for our free course to get expert guidance!
The Essence of Education Scholarship | Idea to Dissemination
Essence is a longitudinal faculty development course by the Office of Education Scholarship (OES) at the Department of Family & Community Medicine (DFCM) for physicians and other health professionals that is designed to develop knowledge and skills in education scholarship.
Through a series of workshops and mentoring initiatives spanning one academic year, participants will be supported through the design and execution of a scholarly project of their own choosing. Essence is led by experts in the research field. Participants receive personalized consultations from researchers, including OES faculty and OES Education Scientists from DFCM.
Course applications are currently closed.
What Is Education Scholarship?
Education scholarship is an umbrella term which encompasses both research and innovation in health professions education. Quality in education scholarship is attained through work that is peer-reviewed, publicly disseminated and provides a platform that others can build on.
Information Session
Interested in applying? We invite you to watch the info session held September 13, 2022, if you would like to get a better sense of the course (30 minutes).
Description & Requirements
No cost for DFCM faculty and North York General Hospital staff and physicians.
Monthly virtual or in-person workshops.
Core topics build on the knowledge and skills required to complete a scholarly project.
The Zoom platform and a learning management system are used to deliver synchronous and asynchronous course content to accommodate different learner styles.
Participants will be expected to develop and work through an education project of their own choosing, from idea to dissemination (class presentation).
On their own time, participants will complete specific project-related tasks and participate in personalized consultations with OES faculty and OES Education Scientists from DFCM.
Participants are expected to attend all the workshops and complete the course work.
Family physicians can apply for Mainpro credits.
Develop basic competencies in the area of education scholarship.
Develop and complete your own education project, from idea to dissemination.
Utilize dedicated time to work and reflect on one's project while receiving guidance.
Join a community of practice of participants and support each others' roles as educators.