Family doctors are specialists in the health and well-being of people, families and communities. We care for all ages, genders, body parts and diseases.
At the University of Toronto Department of Family and Community Medicine (DFCM), our 2,000+ faculty of teachers and researchers train the next generation of family doctors and improve clinical care in Canada and abroad.
Early bird registration for the 2023 DFCM Conference is now open!
With the theme, "DFCM: Strengthening health systems through academic excellence, connection and collaboration," this two-day event will feature keynote addresses, panel discussions, research presentations, interactive workshops, oral papers, a poster session, and networking opportunities.
For the first time since the pandemic, the DFCM Conference will be held in-person on May 11, 2023, with a virtual half-day on May 12, 2023.
COVID-19 Community of Practice
DFCM, in partnership with the Ontario College of Family Physicians (OCFP), hosts regular webinars with guest speakers and Q&A sessions — conversations about changing the way we work in response to the latest COVID-19 data.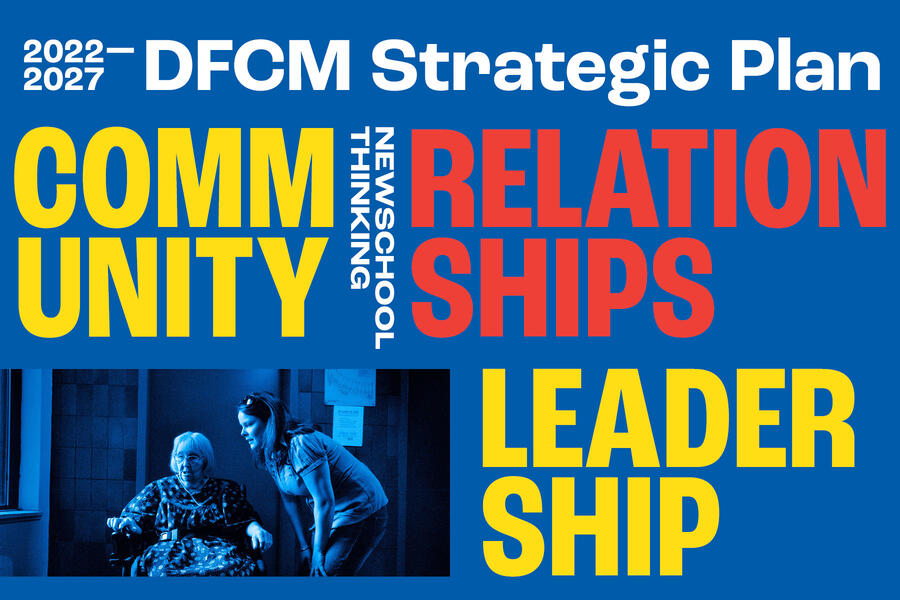 2022-2027 DFCM Strategic Plan
You shared and we listened. After extensive consultation with faculty, learners and staff, clear themes and priorities have emerged to shape DFCM's strategic plan. And now, we are ready to share it with you.
Learn more about where we will focus our efforts over the next five years in our 2022-2027 Strategic Plan.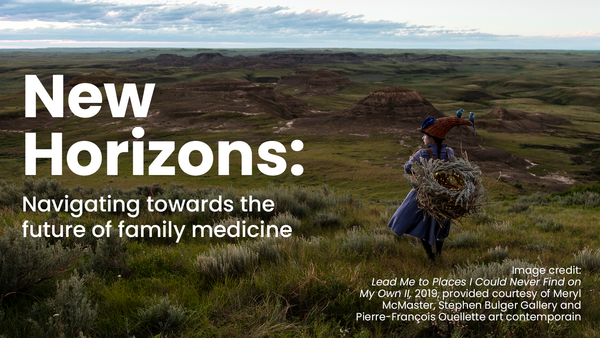 New Horizons Speaker Series
New Horizons is a speaker series hosted by DFCM Chair Dr. Danielle Martin.
Join us for the next session on March 31, 2023 for a conversation with Dr. Kwame McKenzie, CEO of Wellesley Institute, on how DFCM can better link our work in education, research, and quality improvement to the social determinants of health, and how we can partner with organizations that serve communities to be more socially accountable in our work.
For their contributions to the pandemic response, DFCM faculty Dr. Brian Schwartz and 12 other leaders of the OST were recognized with a U of T President's Impact Award.
Rebecca Crawford (MD '22) shares what inspired her journey into medicine, how she's creating positive change in the indigenous community and her future plans in addictions medicine.
After a storied hockey career that culminated in being inducted to the Hockey Hall of Fame, Hayley Wickenheiser pursued another childhood dream: becoming a doctor. "I always knew I needed a life after hockey and thought that would be a good one," says Wickenheiser.