Family doctors are specialists in the health and well-being of people, families and communities. We care for all ages, genders, body parts and diseases.
At the University of Toronto Department of Family and Community Medicine (DFCM), our 1,900+ faculty of teachers and researchers train the next generation of family doctors and improve clinical care in Canada and abroad.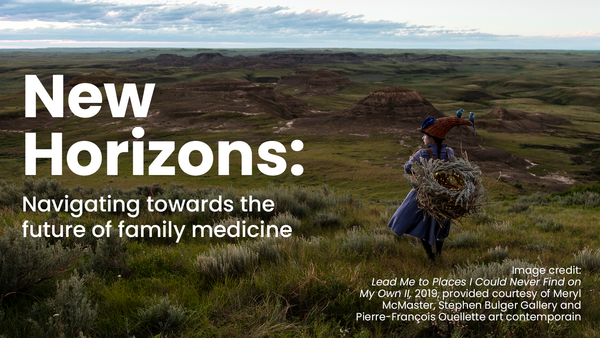 New Horizons Speaker Series
Join DFCM Chair Dr. Danielle Martin and wise interprofessional colleagues for a speaker series on the role of family physicians in a changing world and what a community-responsive department of family medicine should be aiming for.
COVID-19 Community of Practice
DFCM, in partnership with the College of Family Physicians of Canada (CFPC), hosts regular webinars with guest speakers and Q&A sessions — conversations about changing the way we work in response to the latest COVID-19 data.
As always, we greet the end of the academic year with much to celebrate and much to be grateful for.
On June 17, Frankie Abralind, co-founder and executive director of The Good Listening Project (TGLP), discussed the importance of good listening and his experience of creating custom poetry through radical acts of listening, with host DFCM Chair Dr. Danielle Martin.
On June 8, DFCM welcomed 153 new family physicians at their virtual Class of 2022 graduation ceremony.