Family doctors are specialists in the health and well-being of people, families and communities. We care for all ages, genders, body parts and diseases.
At the University of Toronto Department of Family and Community Medicine (DFCM), our 1,900+ faculty of teachers and researchers train the next generation of family doctors and improve clinical care in Canada and abroad.
Family Medicine Residency Application is now Open!
The Department of Family and Community Medicine's (DFCM) Residency Program prepares future family physicians for comprehensive primary care in an evolving health care system. Providing them with the opportunity to practice anywhere in the province, the country or the world.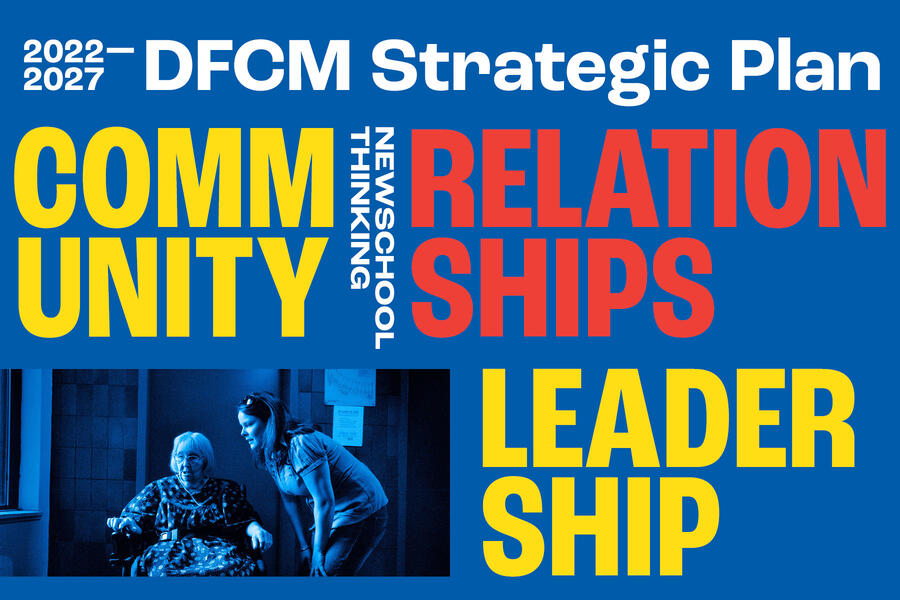 2022-2027 DFCM Strategic Plan
You shared and we listened. After extensive consultation with faculty, learners and staff, clear themes and priorities have emerged to shape DFCM's strategic plan. And now, we are ready to share it with you.
Learn more about where we will focus our efforts over the next five years in our 2022-2027 Strategic Plan.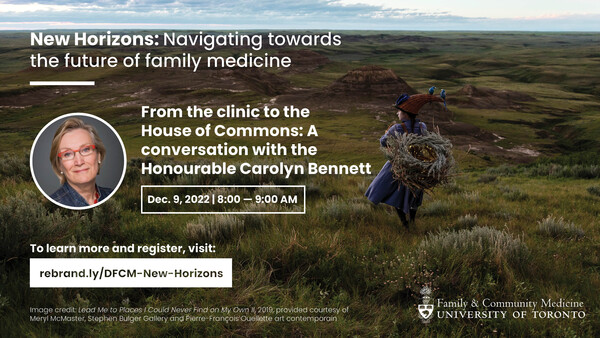 [New Horizons] From the clinic to the House of Commons: A conversation with the Honourable Carolyn Bennett
Hear from Minister Bennett as she shares what inspired her to enter politics, the skills from family medicine that serve her well in her current work and the ways in which family doctors can engage successfully with policymakers.
We are excited to announce the 2023 DFCM Conference: "DFCM: Strengthening health systems through academic excellence, connection and collaboration." Join us on May 11 & 12, 2023 as we come together to explore the Community, Relationships and Leadership of the DFCM. 
Domestic violence against women and girls intensified during the COVID-19 pandemic, leading the United Nations to call it "the shadow pandemic." To help primary care providers support patients suffering domestic violence, Dr. Bannuya Balasubramanaiam, the 2021 recipient of the Elana Fric Family Medicine Award for Leadership and Advocacy, developed an online guide that walks clinicians through recognizing the signs and symptoms of domestic abuse.
Health equity is deeply personal for Stephanie Zhou (MSc '18, MD '18) and her partner Colin Lynch. It is why they've made a generous gift to establish The Equity Award — a new fund that will support and empower MD students with demonstrated financial need who also show a commitment to supporting their peers from less advantaged backgrounds.