Advancing Family Medicine Through Women in Leadership Development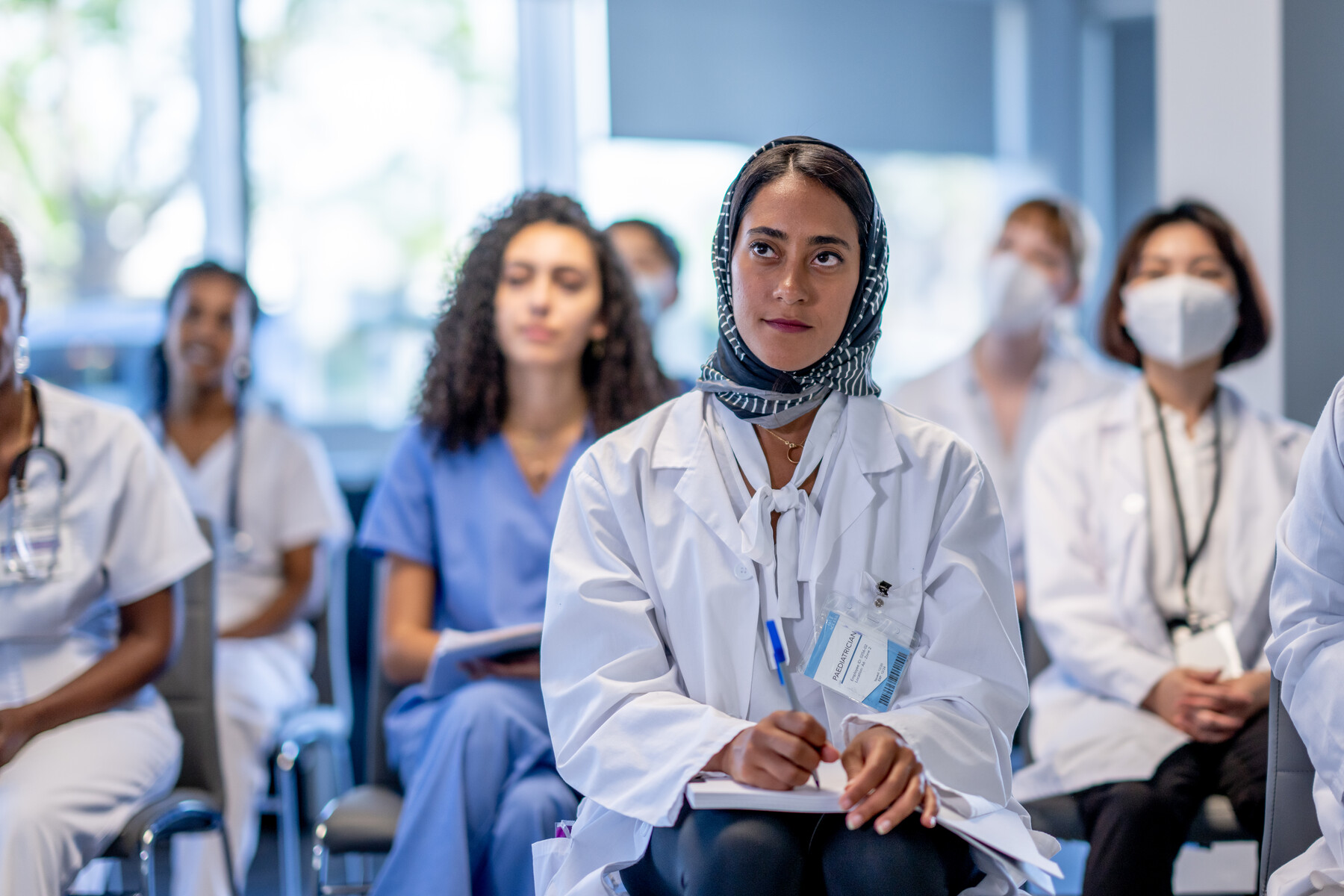 Audience:
Current or emerging women leaders in family medicine
Program Description:
Primary care and family medicine leadership is important to the success of health systems globally. This course is informed by more than a decade of engagement with international family medicine leaders and champions through DFCM's yearly in-person and virtual international programs. International family medicine participants have consistently requested more content and teaching focused on supporting women family physicians who are taking on larger roles in leadership globally. While more women are practicing family medicine than ever before, many female physicians face gender-based barriers to professional and academic success and a lack of support in leadership positions. 
This course will explore the experiences, perspectives and strategies of course faculty and participants that have successfully supported leadership in clinical, health system and academic settings.
Vision statement:
To foster the development of leadership skills in mid-career family physicians who identify as women, with the aim of supporting effective personal, team, institutional and organizational growth to enhance  healthcare systems serving communities globally.  
Objectives
By the end of the course, participants will be able to:
Demonstrate an understanding of the concepts of leadership of self, others and systems
Identify key enablers that elevate women leaders in primary care, discussed with a gender and culturally contextual lens.
Describe and discuss challenges faced by mid-career women family physicians in leading one's self, others, and health systems while reflecting on creative solutions and strategies.
Engage with a community of local and global women leaders in family medicine, by leveraging peer mentorship into a network of support, empowerment, and advancement.
Program Delivery:
Taught by faculty leaders from the Department of Family and Community Medicine (DFCM) and international guest faculty, this course will run from October 18 - December 6, 2023.
The course will be delivered over 6 weeks through asynchronous and synchronous sessions with a focus on collaborative learning. The program includes access to the course website, weekly readings, pre-recorded videos, and a weekly 90-minute session delivered live on Zoom on Wednesdays at 8am EST. Participants will also be able to access virtual mentorship and networking opportunities with participants from around the world. Weekly synchronous sessions are recorded for future reference.
Course framework:
6 sequential and inter-related sessions: 
Leading Self 

Understanding others 

Engaging with others 

Leading others 

Leading Change 

Negotiations
Full program and registration coming soon.
We will be submitting this program for accreditation with CFPC. 
Questions, please contact dfcm.globalhealth@utoronto.ca