DFCM Podcast: Small Changes, Big Impact
The University of Toronto Department of Family and Community Medicine (DFCM) has launched a new podcast series!
Small Changes Big Impact explores the challenges, process and impact of change that drives family medicine. Through honest conversations with family doctors, you will hear stories of how they were inspired to make a change and what they learned along the way. Listen to the voices of family doctors speaking about their daily work and the contributions they make to the lives of their patients and their communities.
For family physician listeners, remember you can get up to 5 credits by completing a "linking learning to practice" activity.
Find our podcast on Apple Podcasts, Spotify, or Google Play or visit our website to find all episodes, show notes, and a transcript.
Listen to the latest episode here:
Meet the Host: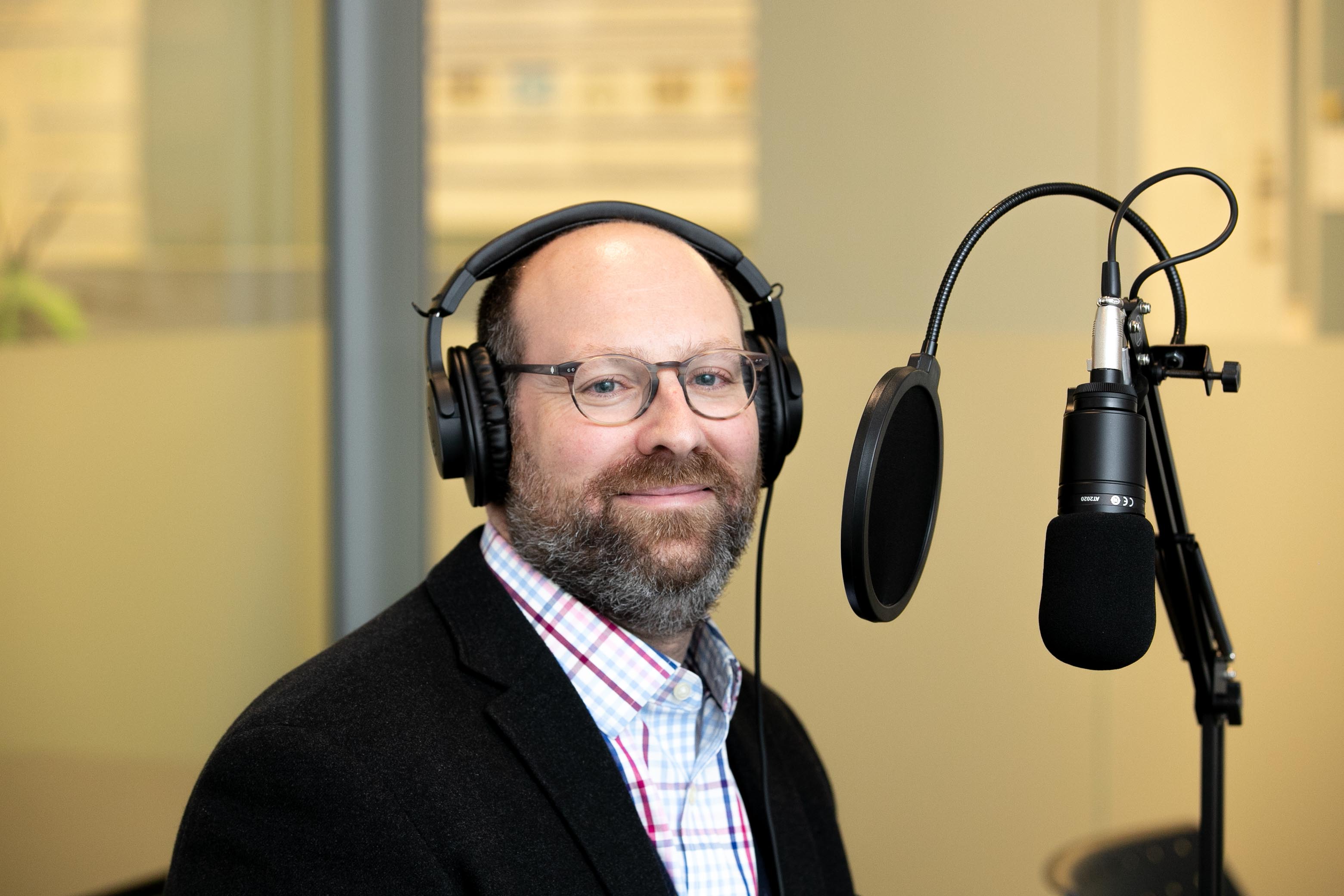 Dr. Jeremy Rezmovitz is a Community Family Physician, affiliated with Sunnybrook Health Sciences Centre. He is the Departmental Lead for Continuing Professional Development and Innovation, Chair of the Scientific Planning Committee for PriMed and an Assistant Professor at the University of Toronto. He values kindness, honesty, playfulness, critical thinking and spending time with his four kids.
His scholarship focus is on creating engagement and connectedness for health professional development.
Meet the Team:
Brian Da Silva is the eLearning Design and Development Analyst for the Department of Family and Community Medicine and a producer and editor of the podcast. He manages all things AV/IT including eLearning development, media production, photography, broadcasting, and managing AV/IT projects. When he's not working he's portraying cats in their natural habitats and feeding the masses.
Allison Mullin is the Communications Strategist for the Department of Family and Community Medicine, and a producer of the podcast. She manages all things communications and marketing, from websites to newsletters to media. When she isn't working, she is spending time with her son and husband and trying to find time to sleep.
Alicia Fung is the Communications Assistant for the Department of Family and Community Medicine and a producer of the podcast. She assists Allison with communications and marketing, including producing newsletters, marketing materials, and managing the DFCM and podcast websites. In her free time she enjoys spending time with her family and friends and taking photos of her two cats.