William Cherniak
DFCM
MD,MPH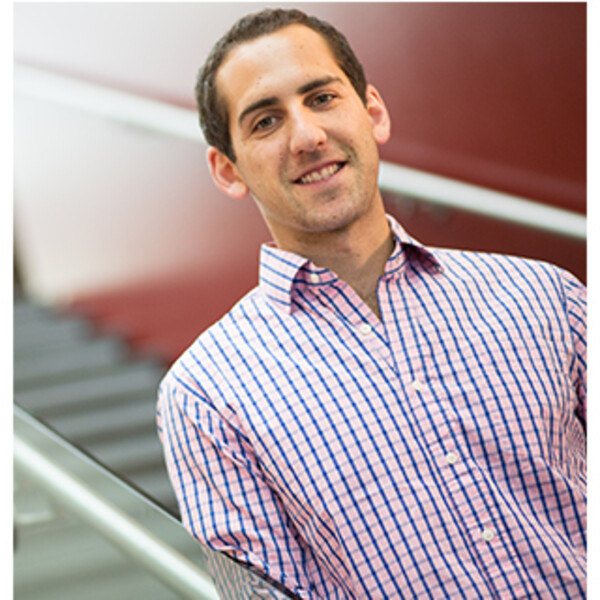 Location
Markham Stouffville Hospital
Address
381 Church Street, Markham, Ontario Canada L3P7P3
Research Interests
Emergency Medicine, Public Health, Women's Health, Experimental, Systematic Reviews, Disadvantaged Populations, Survey Methods, Cancer Care, Education Research
William Cherniak BSc MD MPH CCFP(EM)/DABFM is an Emergency physician with training in family
medicine and global public health. He is a cofounder and board chair of Bridge to Health Medical and
Dental and a co-founder, board chair and CEO of Bridge to Health USA. He is also a founding director of
the African Film Festival. Bill has had research published in the New England Journal of Medicine, the
Lancet, Academic Medicine, PLOS ONE and given numerous speeches in Europe and North America on
global health and development.

Bill completed his medical school at the University of Calgary and residency at the University of Toronto.
He completed a cancer fellowship at the U.S. Federal Government's Center for Global Health in
the National Cancer Institute/National Institutes of Health as well as a Master in Public Health at the Johns
Hopkins Bloomberg School of Public Health, with a concentration in health in crisis and humanitarian
assistance, while a Sommer Scholar with a full-scholarship. He taught at the University of Southern
California's Keck School of Medicine, and is an Adjunct Professor with Northwestern University and
an Assistant Professor at the University of Toronto's Department of Family and Community Medicine, Division of
Emergency Medicine.
Research Synopsis
William Cherniak is passionate about sustainable and equitable global health development and is actively involved in research into maternal and child health, global health education and collaborative international programming.
Recent Publications
1. Sayed S, Cherniak W, Lawler M, Tan SY, El Sadr W, Wolf N, Silkensen S, Brand N, Looi LM, Pai SA, Wilson ML, Milner D, Flanigan J and Fleming K. Improving pathology and laboratory medicine in low-income and middle-income countries: roadmap to solutions. The Lancet. 2018. https://doi.org/10.1016/S0140-6736(18)30459-8
2. Cherniak W, Latham E, Astle B, Anguyo G, Beaunoir T, Buenaventura JH, DeCamp M, Diaz K, Eichbaum Q, Hedimbi, Cat Myser M, Nwobu C, Standish K, Evert J. Visiting Trainees in Global Settings: Host and Partner Perspectives on Desirable Competencies. Annals of Global Health. 2017;82(2):359-368 and http://www.sciencedirect.com/science/article/pii/S2214999617306057
3. Cherniak W, Anguyo G, Meaney C, Kong YL, Malhame I, Pace R, Sodhi S and Silverman M. Effectiveness of advertising availability of prenatal ultrasound on uptake of antenatal care in rural Uganda: A cluster randomized trial. PLOS ONE. 2017; https://doi.org/10.1371/journal.pone.0175440
4. Dainton C, Chu CH, Lin H, Cherniak W, Loh LC. A Protocol to Develop Practice Guidelines for Primary Care Medical Service Trips. Annals of Global Health. 2016;82(5):678-685
5. Loh LC, Cherniak W, Dreifuss BA, Dacso MM, Lin HC, Evert JE. Short term global health experiences and partnership models: a framework. Globilization and Health. 2015;11:50
6. Dwek P, Kong LY, Wafer M, Cherniak W, Pace R, Malhamé I, Simonsky D, Anguyo G, Stern E and Silverman M. Case Report and Literature Review: Podoconiosis in Southwestern Uganda. International Journal of Tropical Disease and Health. 2015;9(3):
7. Eichbaum Q, Hoverman A, Cherniak W, Evert J, Nezami E, Hall T. Opportunities in Global Health – What jobs are currently available? The Journal of Global Health. 2015;5(1):1-5
8. Cherniak W, Silverman M. Syphilitic Gumma. The New England Journal of Medicine, Images in Clinical Medicine. 2014; 371:667
9. Chin-Lenn L, Mack L, Temple W, Cherniak W, Quinn R, Ravani P, Lewin A, Quan ML. Predictors of treatment with mastectomy, use of sentinel lymph node biopsy and upstaging to invasive cancer in patients diagnosed with DCIS on core biopsy. Annals of Surgical Oncology. 2014;21(1):66-73.
10. Cherniak W, Drain PK, Brewer TF. Educational objectives of international medical electives – a literature review. Journal of Academic Medicine. 2013;(88)11:1778-81
Honours and Awards
Name:
Description:
Canadian Medical Association (CMA) Awards for Young Leaders
• 2018 Early Career Physician Leadership Award recipient (given to two physcians within their first five years of practice across Canada)
Delta OmegaAlpha Honor Society, Johns Hopkins University, Bloomberg School of Public Health
• National Public Health Honor Society for the United States of America
• Awarded to graduates of public health programs who hold top grades and outstanding achievments
Research Travel Grant, University of Toronto, Faculty of Medicine, Department of Family and Community Medicine
• Award supports Faculty to present novel research at an internationally recognized conference
Sommer Scholarship, Johns Hopkins University, Bloomberg School of Public Health
• Recognizes current leaders in the field of public health
• Given to 13 of 260 students in every MPH class
• Award includes $62,000 for full tuition and $22,000 for living expenses
Clinical Clerkship Teaching Award, University of Toronto, Department of Family and Community Medicine – The Scarborough Hospital
• Award is given to the resident who receives the best evaluations from medical students for teaching
Dr. Jacqueline Perry Award, University of Toronto, Department of Family and Community Medicine
• Award honours commitment to volunteer work
• Recipient is nominated by preceptors and program leadership