Call for Abstracts - 2023 DFCM Conference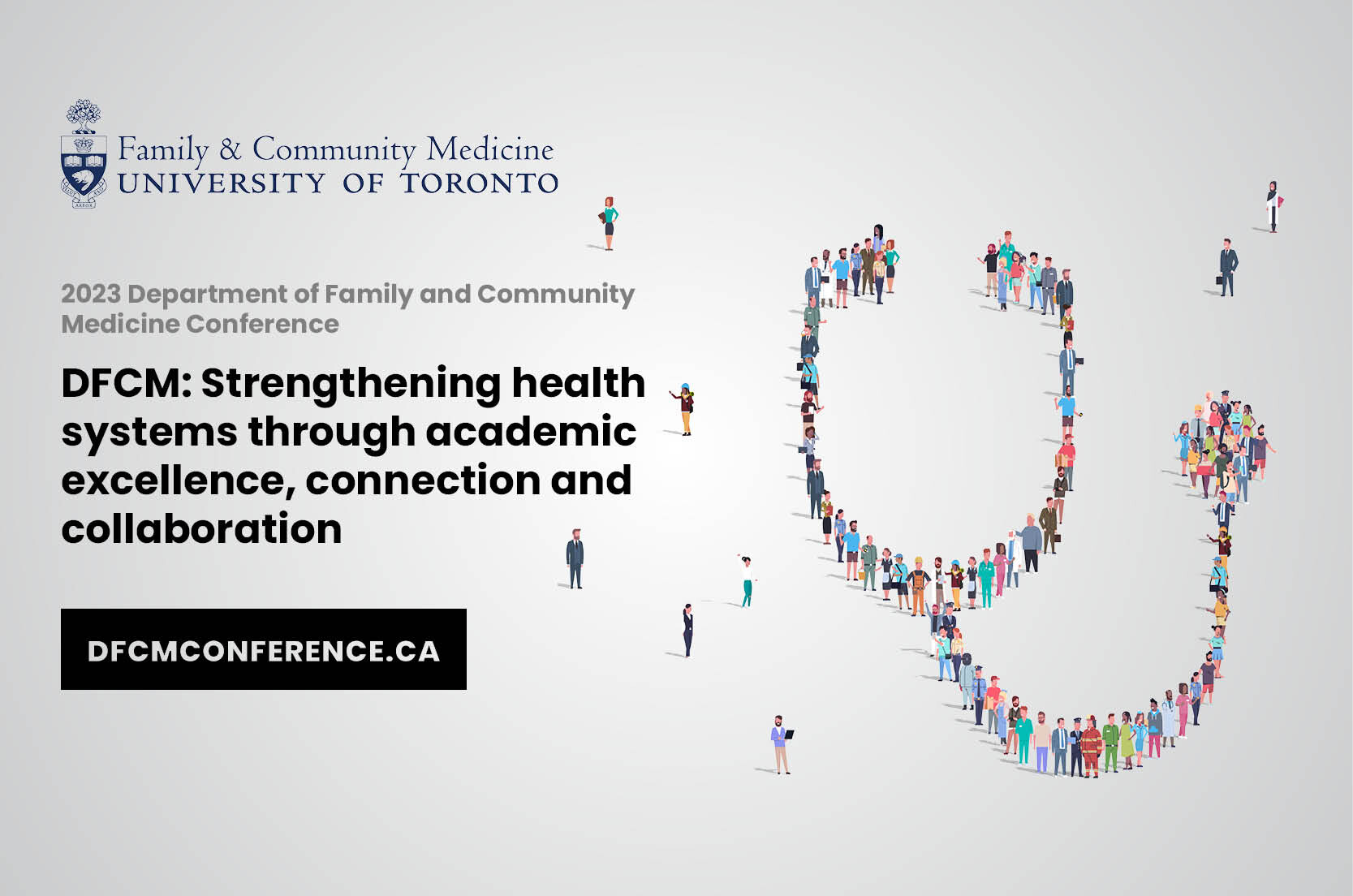 Join us on May 11 & 12, 2023 as we come together to explore the Community, Relationships and Leadership of the DFCM. 
We are excited to announce the 2023 DFCM Conference: "DFCM: Strengthening health systems through academic excellence, connection and collaboration." We look forward to hosting our faculty members and learners as we celebrate the academic endeavours of DFCM colleagues and the vital partnerships that help us build healthier communities for all. 
Save the date for our in-person event on Thursday, May 11, 2023, and our virtual half-day on Friday, May 12, 2023. The two-day event will feature keynote addresses, panel discussions, research presentations, interactive workshops, oral papers, a poster session, and networking opportunities. The conference will enable DFCM faculty from across our sites and teaching practices to connect, network, and learn from and with each other. 
How do we best serve our community? Do you have a project to share or a story to tell? Consider submitting your idea as a workshop, oral paper or poster. The deadline for submissions is January 17, 2023. 
All submissions must include a DFCM faculty member or a learner on the team. 
Workshops

will be selected for either the in-person event or the virtual event. Please indicate your preference for the mode of delivery when completing your submission.

 
Oral papers

will include a 10 minute presentation and an additional 5 minutes for questions and discussion.  Up to 6 presentations will be organized into themed sessions. 

 

Posters

will be presented at the in-person event with an opportunity to discuss your work with colleagues. They will also be showcased on the DFCM website.

 
Submission requirements are available on the DFCM Conference website. We encourage you to submit an abstract that reflect this year's theme, with a special call for workshops or posters focusing on EDIAA, Indigenous health and supporting our communities in need.  
For more information and to submit your abstract, visit the DFCM Conference website.
For abstract writing tips, please see the materials at the Society of Teachers of Family Medicine. The Office of Education Scholarship also has excellent resources to help you with all stages of development of your project.