DFCM and Ontario Health Toronto announce new partnership to support primary care integration in the health system
About DFCM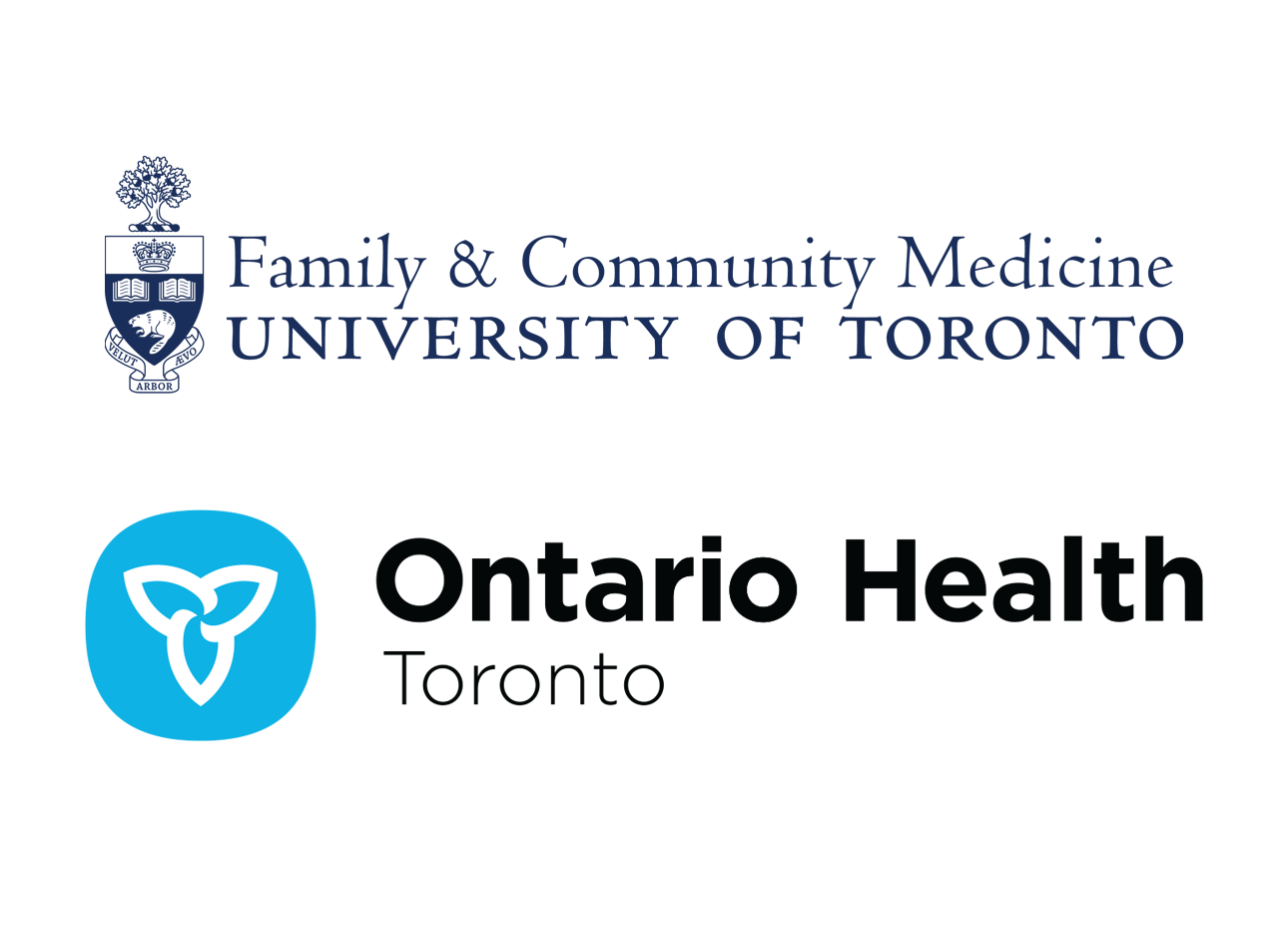 The University of Toronto Department of Family and Community Medicine (DFCM) is pleased to announce an exciting new partnership with Ontario Health Toronto Region.
To help Ontarians receive the best possible care, Ontario Health Toronto Region and DFCM will work collaboratively over the next year with local family medicine leaders to engage primary care providers and advance some key health system priorities. This partnership will support enhancing primary care through quality improvement and health system integration, as well as promoting the engagement and involvement of primary care clinicians across the region. In the first year, the focus will be on:
COVID Recovery:  Supporting the sector in identifying, prioritizing, and addressing care gaps in the primary care sector, with a focus on reducing inequities for priority populations, including Indigenous, Black, and racialized communities. 
Attachment to primary care: Championing approaches and models of care that support patient attachment and continuous, longitudinal primary care, with a focus on equity.
Health Human Resources (HHR) Planning:  Implementing support strategies and tactics that respond to the need for a responsible and stable primary care workforce, in the face of population growth.
Primary Care Engagement: Engaging and fostering collaborative relationships across the region in the primary care sector.
"This partnership is an exciting step for DFCM—one where we are bringing our academic and leadership skills to the system in a new way," says Dr. Danielle Martin, DFCM Chair. "Together, faculty and learners will have the opportunity to support important health system and primary care transformation."
As we embark on this work, we would welcome your ideas and suggestions. Please share any thoughts or comments with Dr. Danielle Martin or Dr. Tara Kiran, Vice-Chair, Quality and Innovation.