DFCM co-hosts summit on the role of family medicine in treating substance use disorders
Research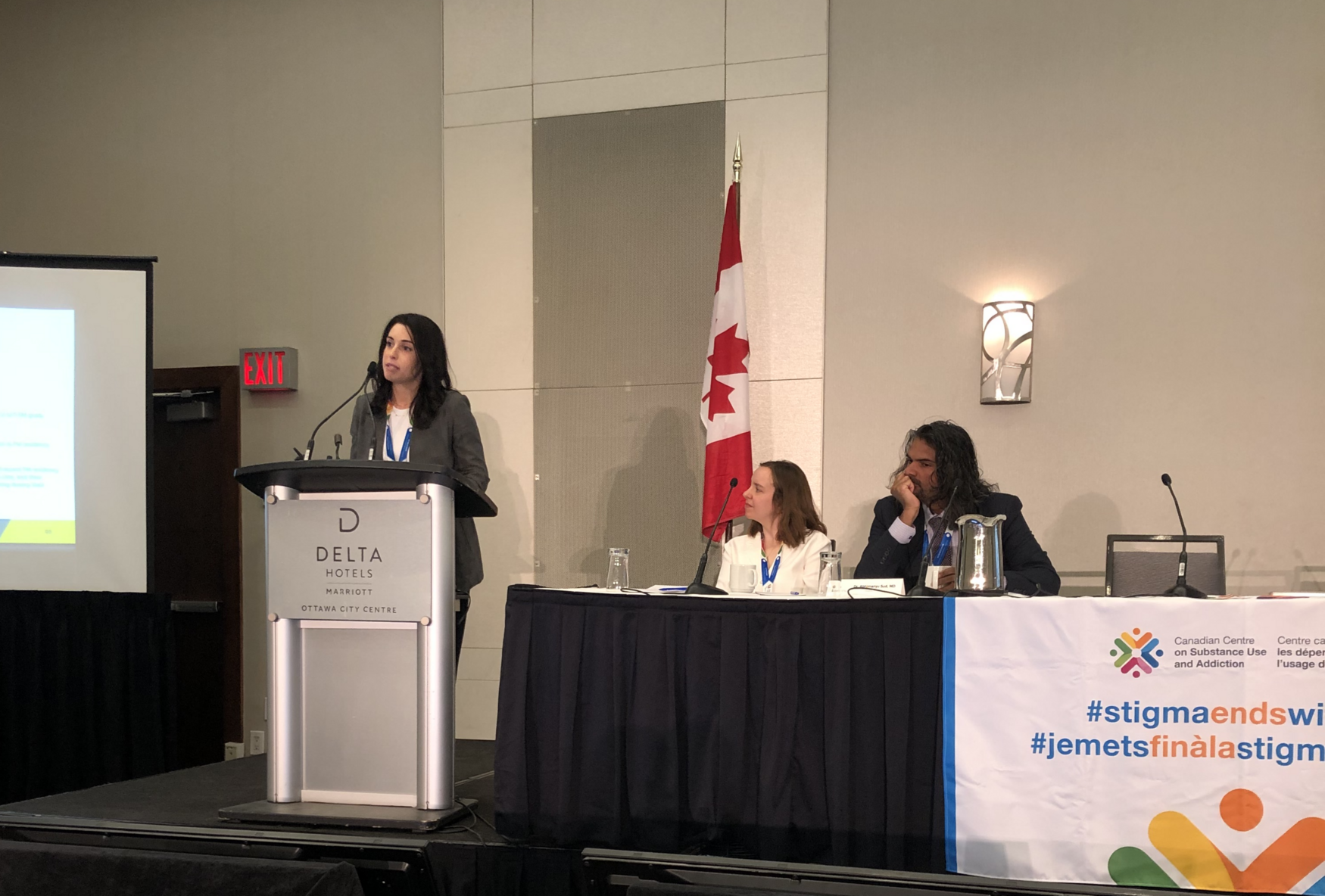 Dr. Braden O'Neill
In Canada, about 21% of people will experience a substance use disorder in their lifetime. Family medicine physicians, who treat the whole patient, are often the first to discover a behavioural health issue like the use of substances including alcohol, cannabis and recreational drugs.
"Tobacco and alcohol account for huge morbidity and mortality in our population; substance use is probably something family physicians are encountering daily," says Dr. Nikki Bozinoff, who leads the division of mental health and addiction within the Department of Family and Community Medicine (DFCM) at the University of Toronto.
Partnering with the Canadian Centre on Substance Use and Addiction, DFCM's division of mental health and addiction co-hosted a summit on family medicine involvement in improving health outcomes for people who use substances. The summit was held in Ottawa on March 28, 2023. The event brought together family physicians from across Canada to identify enablers and barriers to substance use care within family medicine, with the ultimate aim of understanding how best to support family physicians doing this work.
The summit began with a panel discussion by comprehensive family physicians, including DFCM  assistant professor Dr. Braden O'Neill, who shared his experience caring for people who use substances. One of the takeaways from the discussion was that there are practical actions family doctors can take in this area including prescribing certain medications to treat alcohol use disorder, for example.
Next, there were small group sessions where participants heard from people with lived experience using substances as well as family doctors who do this work. The event also featured DFCM researchers whose work is on the intersection of family medicine and substance use care.
Dr. Kimberly Lazare, who is an assistant professor at DFCM and postgraduate site director at North York General Hospital, spoke on her research on the readiness of family medicine graduates for mental health and substance use care. Dr. Lazare shared results of her study which found recent family medicine graduates feel unprepared to deal with presentations of substance use in their office. She found the factors contributing to this issue are lack of standardization in the curriculum, inadequate exposure and lack of role modelling of this type of care.
Dr. Abhimanyu Sud, who is an assistant professor at DFCM and Research Chair of Primary Care and Population Health Systems at Humber River Hospital, spoke on his research on continuing professional development for family doctors to treat opioid use disorder. His work looked at how family physicians have been encouraged by medical regulators to seek out training from the pharmaceutical industry for prescribing medication for opioid addiction and how that has impacted care, including higher costs for treatment.
Dr. Sheryl Spithoff, an assistant professor at DFCM, described a study she led with Dr. Tara Kiran, Vice-Chair of Quality and Innovation at DFCM. Their work showed family physicians were less likely to accept a new patient with opioid use disorder than a new patient with diabetes.
Their study speaks to a theme that emerged during the summit, notes Dr. Bozinoff—the need for additional training for family physicians to feel comfortable providing substance use care. Dr. Bozinoff says teaching doctors the skills to treat substance use must be included in the family medicine curriculum. "We know that treating substance use is part of the day-to-day practice of family physicians. We need to make sure they have the tools to address this."