Don't take "no" for an answer: Advocating for anti-racism in academic publishing
About DFCM, Faculty, Research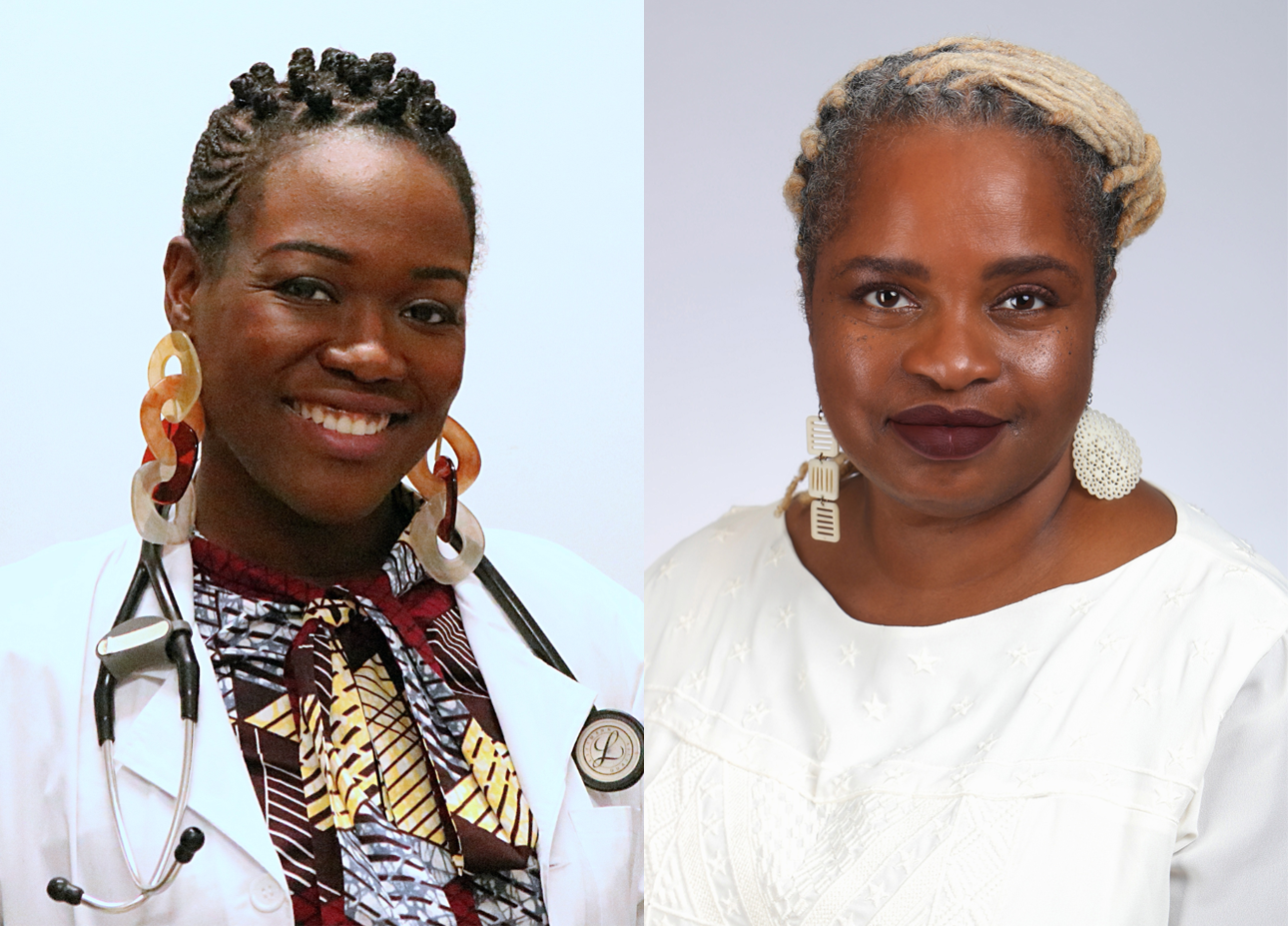 The medical world is simply not researching anti-racism as much as it needs to be. Why not?
Racism in medicine can be traced back thousands of years, and knowledge supporting the connection between racism and poor health outcomes has existed for nearly 200 years. There are growing calls to address racism in health care, yet a report published in Health Affairs in 2021 found that the world's top medical journals have rarely published articles on the topic of racism and health. So rarely, in fact, that the authors reported less than 1% of the more than 200,000 articles published in the New England Journal of Medicine, The Lancet, the Journal of the American Medical Association and British Medical Journal over the last 30 years have included the word "racism" anywhere in the text.
The lack of published scientific evidence on the connection between racism and poor health outcomes points to a long history of structural racism within academia that will only reinforce inequitable standards of care, health systems and public policies that already disadvantage Black, Indigenous and other people of colour. So, when the Canadian Medical Association Journal (CMAJ)—a high-impact and influential journal—published their first of two full special issues focused on Black health and anti-Black racism in health care in Canada, it was extraordinarily significant not only for the Black medical community, but for the medical profession at large.
The process for these special issues began two years ago, when CMAJ approached Dr. Onye Nnorom and Dr. OmiSoore Dryden, the co-leads of the Black Health Education Collaborative (BHEC), to write an article on anti-Black racism and health in the wake of George Floyd's death. But simply writing one article did not sit right with Dr. Nnorom.
"I was displeased at the thought of writing just this one article, and I discussed my frustrations with a researcher who I highly respect – Dr. Mark Hanson – who had been working with me and other Black researchers. He said, 'It would be great if there was a whole issue on this. Why are they just asking you for an article?' So, the seed was planted out of this conversation of frustration, and we went back to CMAJ to say, 'This is not enough. This should be an entire issue,'" says Dr. Nnorom, a family doctor and the inaugural Equity, Diversity and Inclusion Lead at the Department of Family and Community Medicine at the University of Toronto.
At first, there was resistance. CMAJ initially turned down their proposal for a special issue: Dr. Kirsten Patrick, the editor-in-chief for CMAJ, wrote in her editorial that "Special issues are a lot of work, and our staff were overwhelmed by more-than-doubled submissions in the first year of the pandemic. We offered to create a CMAJ collection for articles on the topic of Black health instead."
But Drs. Nnorom and Dryden would not take no for an answer. After several months of advocating, educating and amplifying the voices of the Black health research community, CMAJ agreed in early 2021 to move forward with a special issue.
"One of the challenges throughout this process is in the gap between the lived experience of the authors and the editorial team at the journal. The vast majority of the editors have not historically been from the Black community, so they view these issues with their own lens and may not see the scientific or medical relevance of a proposed topic of relevance to Black communities because they have different upbringings, beliefs and blind spots," says Dr. Nnorom. "So, there was just an overall lack of awareness of these blind spots and of the impacts of structural racism in health care that resulted in the maintenance of a colonial status quo as a way of doing business."
The two special issues, both released in late-October 2022, features articles by Black authors and examines Black medical education and learner experiences, difficulties that Black patients face in getting the clinical and mental health care they need, and the phenomenon of gaslighting and institutional betrayal in academic medicine. These two special editions are undoubtedly an important first step in confronting the issue of racism and health, but greater structural change needs to be made to ensure that these issues will not continue to go unrecognized and unaddressed long after these editions are published.
"Even if you can change the mind of a particular leader, that leader might eventually move on and you will be back at square one," explains Dr. Nnorom. "You need to make structural changes to the policies, procedures and practices because many of the 'standard operating procedures' exclude Black, Indigenous and other people of colour, and create significant barriers for us."
Part of these structural changes also includes changes in leadership. It's important to have diverse representation to ensure that the voices at the table can amplify perspectives in the field. But diversity is not limited to race; Dr. Nnorom says having perspectives from experts who have studied racism and critical race theory is invaluable to anti-racism work.
"As a doctor, you're not supposed to treat yourself. It's the same when it comes to anti-racism work. We need to look outside of medicine to get the treatment we need in dismantling anti-Black racism in healthcare. It's critical that we consult the expertise of those who have a deep understanding of racism rather than only relying on those who have lived experience."
Structural changes are already underway at CMAJ: the journal has made several commitments to address anti-racism in their organization and practices including: anti-Islamophobia training for all CMAJ Group staff; engaging an anti-racism consultant(s) who specializes in addressing organizational racism to analyze the journal's operations and provide directions on developing and embedding anti-racist publishing practices at CMAJ; reporting annually on the progress of addressing anti-Black racism at CMAJ; and assembling a permanent advisory panel of Black health practitioners and researchers who can advise journal editors on submissions from Black authors, topics related to Black health, and other submissions related to race and ethnicity.
"I expect that by adhering to these stated commitments that the Black health practitioners and researchers advisory panel will be able to ensure high caliber and high-quality researchers will not need to go elsewhere to get published and will finally have their work shared by CMAJ," says Dr. Dryden.
This work with CMAJ is just the beginning: Dr. Nnorom is hopeful that these special issues will set an example for other academic journals.
"Structural racism is an ecological phenomenon – it's everywhere, and it affects different groups differently. I hope this work with CMAJ has a ripple effect that helps to improve things for many other equity deserving groups, even if our work is focused on Black communities."
Related links: