Humans of DFCM—Dr. Sarah Park
As a generalist with a focus on Indigenous health and education, Dr. Sarah Park has big plans for the future of Indigenous primary care training.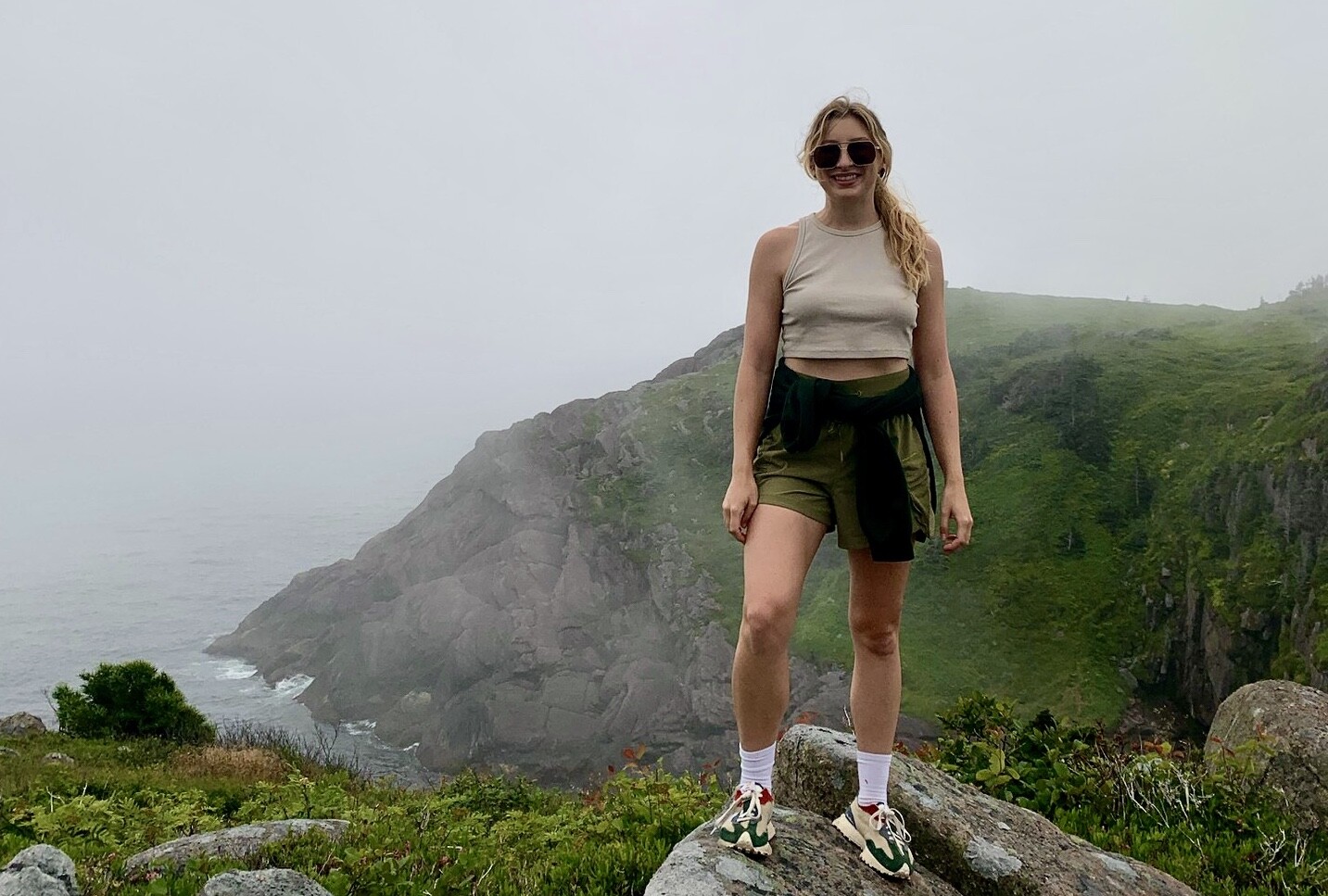 "I have spent much of the past decade considering identity and how this impacts my personal and professional life."
Dr. Sarah Park, BSc, MD, CCFP, hails from Ktaqmkuk, which translates to "land across the water" and is the Mi'kmaw name for Newfoundland. Her background is settler European and Qalipu Mi'kmaq First Nation.
Dr. Park studied biology at Mount Allison University in New Brunswick, and then came to the University of Toronto to study medicine and complete her family medicine residency through the Department of Family and Community Medicine (DFCM) Integrated Communities Stream. In addition to her work as a family doctor with Magenta Health and the Inner City Health Associates Ode'i min Clinic in Toronto, and as a locum clinician with Sioux Lookout First Nations Health Authority, she is also DFCM's Indigenous Education Lead and a member of the department's Indigenous Leadership Circle (ILC).
"The University of Toronto and DFCM have committed to advancing reconciliation and addressing anti-Indigenous racism via an equity-oriented and socially accountable mission," she says. "To accomplish this, it is essential to have Indigenous voices leading the conversation on how to effectively meet these aims. I have had the incredible privilege of joining this conversation with the development of the ILC in 2022."
With a collective mission to advance the department's social accountability to First Nations, Inuit, Métis, and Indigenous peoples and populations, Dr. Park's focus is on education. She works toward eliminating gaps in primary care training opportunities related to Indigenous health and relies on patient and public evaluations of those opportunities to ensure they are effective and safe for the communities they intend to help.
"I am in the process of developing an Indigenous health elective for DFCM residents," she says. "This elective will create links and build upon the key concepts for the San'yas Anti-racism Indigenous Cultural Safety Training Program, which residents currently complete in their PGY1 year. This four-week elective will provide clinical context for these topics and serve as a next step in cultural humility and ongoing learning."
A generalist's take and the importance of mentorship
While Indigenous health is a key focus for Dr. Park, she is a generalist in her practice as a family doctor—something she genuinely loves.
"I enjoy the variety this brings to my day clinically, and the flexibility to work in urban and rural environments, engage in academic work and conversations around structural/systems change in healthcare and education, and more."
Identity is an important part of Dr. Park's personal and professional life, and with many interests, she highlights her fortune in having had "wonderful mentors" who have helped her balance them in her current career. Mentorship like this is something she advises new residents and aspiring family doctors to keep in mind during their studies.
"In addition to absorbing the knowledge and content of residency, it's helpful to consider which preceptors have a career and lifestyle you could see yourself happy in," she says. "If you meet someone with similar passions and an approach to their work that resonates with you, stay connected—their mentorship is invaluable as you transition to practice."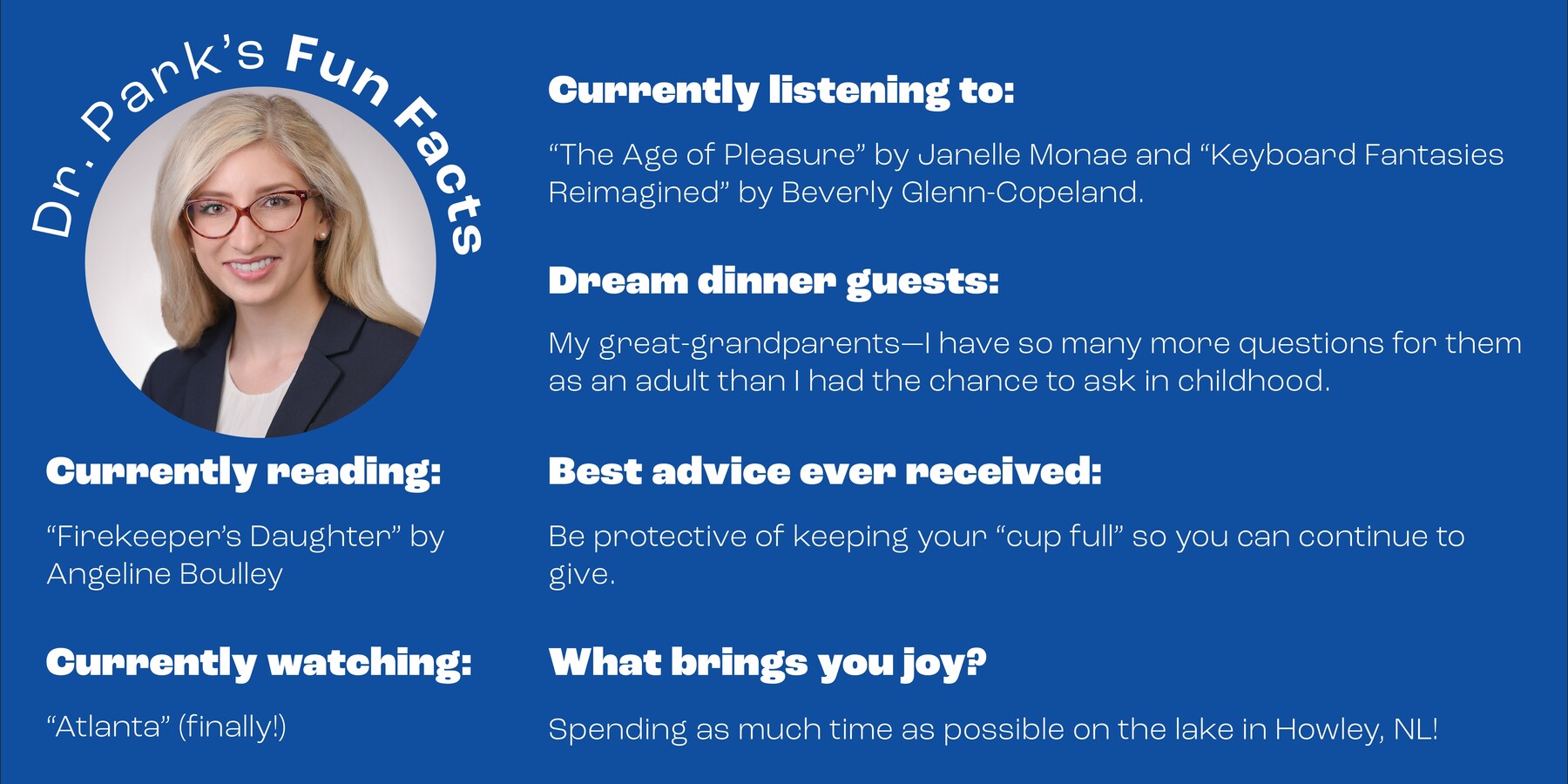 Humans of DFCM

is a monthly news series profiling the department's faculty, staff, and learners. If you know someone who you think should be part of this series, please email

dfcm.commsasst@utoronto.ca.