Recognizing the collective: Dr. Janet Smylie appointed to the Royal Society of Canada
Faculty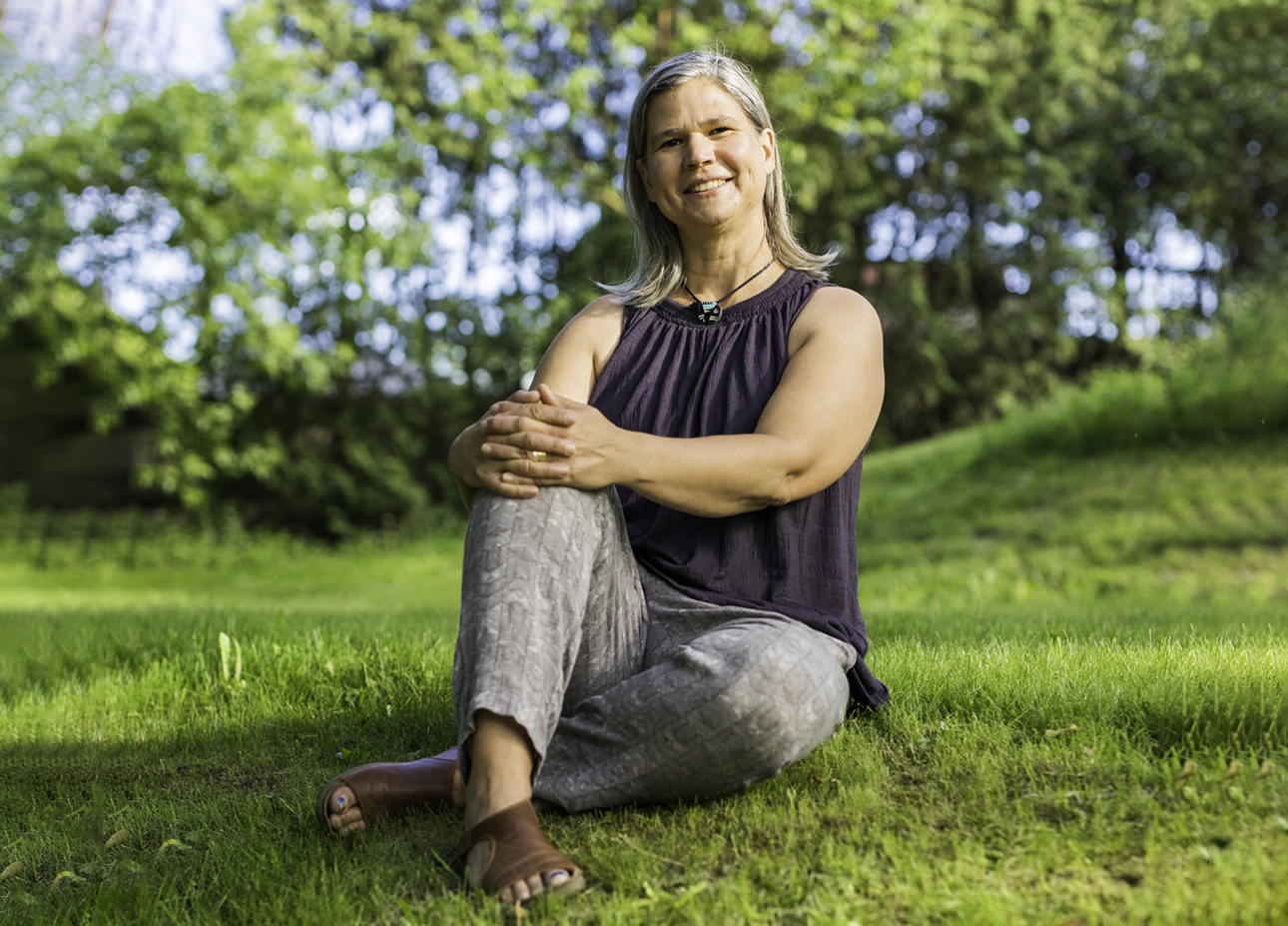 Dr. Janet Smylie says she was pleasantly surprised when she learned she had been elected a Fellow of the Royal Society of Canada. "I'd heard that it often takes two tries to be elected," says Smylie, who is a Professor in the Department of Family and Community Medicine (DFCM) at the University of Toronto and a Métis-Cree physician who has practiced and taught family medicine in urban and rural Indigenous communities for 28 years.
She credits her family, mentors, colleagues and patients for her success. "These types of awards and recognitions are always collective. Yes, I've worked very hard, yes, I bring a lot of commitment and passion, but I've also been privileged by the trust of thousands of people to provide health care to them and to listen to their stories, to take care of their health information. The heavy lifting was done by my parents and grandparents on both sides of my family," says Smylie, who holds the Canada Research Chair in Advancing Generative Health Services for Indigenous Populations in Canada.
Fellows are elected to the Royal Society by their peers for outstanding scholarly, scientific and artistic achievement. The appointment recognizes Smylie's body of work, producing and translating innovative research into tangible benefits for Indigenous communities, as well as her dedication to advancing equity in health services for Indigenous peoples.
Smylie's focus is on ensuring all First Nations, Inuit, and Métis peoples are represented in health policy and planning; addressing anti-Indigenous racism in health services; and advancing community-rooted innovations in health services for Indigenous populations. 
She is the director of Well Living House Action Research Centre for Indigenous Infant, Child, and Family Health and Well-being. "We're very focused on trying to make health systems better for First Nations, Inuit and Métis populations in Canada. We don't just think about health systems as mainstream health systems—family practice clinics and hospitals—we think about the health systems that have been inherent in First Nations, Inuit and Métis communities. We try to work with both and sometimes at the interface," says Smylie, noting the centre's research is done in full partnership with First Nations, Inuit, and Métis people.
One example of this work is the Reconciling Relationships study, a pilot randomized controlled trial examining the effectiveness of Indigenous cultural safety training undertaken by health care professionals. "We sent in unidentified Indigenous actors who acted as standardized patients and we were able to show that people who had taken evidence-based cultural safety training were four to seven times more likely to be recommended by the standardized patients compared to people that had no training," says Smylie.
While the bulk of her time is spent on research and policy work, Smylie says working with patients is critical—"it keeps me grounded in what's happening in Indigenous communities," she says. The care she's provided to individuals and families is among her proudest achievements. "When you've been in family practice this long, running into people that tell you that you made a difference in their lives—and of course there's always room for improvement and it's an imperfect system—but patients have told me I was the one person in their lives that listened to them. I'm proud of that," she says.
Smylie is grateful for the honour, yet she says she has a complex relationship with organizations linked to colonial policies and experiences. Noting there are few Indigenous people in the Royal Society of Canada, Smylie says representation is important and reflects on opportunities for this to have a positive impact on Indigenous communities. "What is my relationship with things royal and how can that be something that would be good for Indigenous peoples in the broader Canadian society? In the end it can be good because we get to be in a group of esteemed colleagues who are committed to doing something good with that; we can advance our thinking and practice."