A taste of his own medicine: VaxFacts Clinic lead physician releases single "Placebo"
About DFCM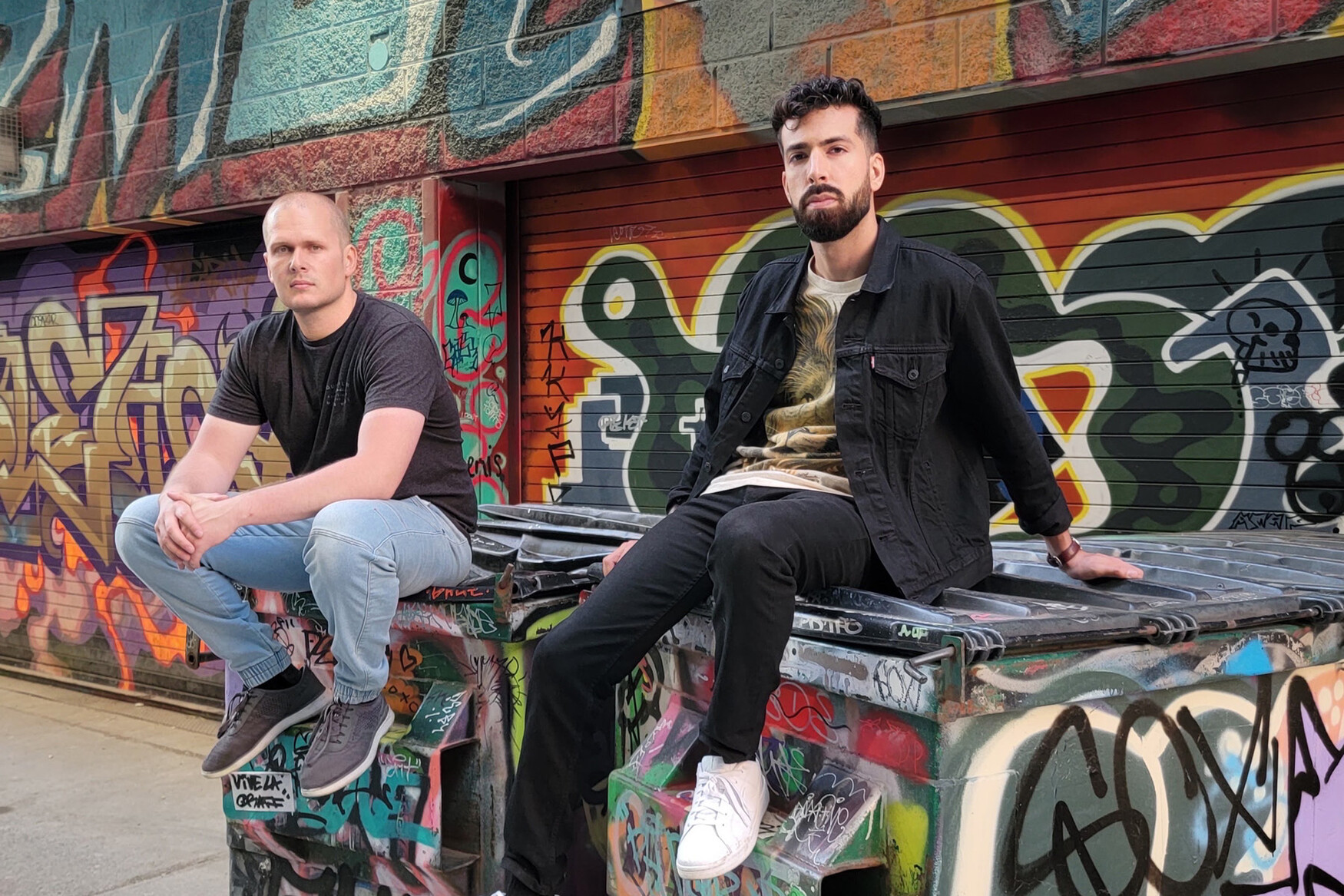 By day, Dr. Latif Murji lends his voice to supporting and educating patients across Ontario in getting the most accurate information around COVID-19 vaccinations at the VaxFacts Clinic. By night, you'll hear his voice serenading crowds with rhythmic and emotive melodies as the frontman for the indie alt-rock band, Parachute Thieves.
We chatted with Dr. Murji, a family doctor at Scarborough Health Network and Lecturer in the Department of Family and Community Medicine, on his musical journey with Parachute Thieves, their new single "Placebo", and how his work in medicine inspires his music.
How did you start your musical journey and eventually, Parachute Thieves?
I've always felt drawn to music. I remember singing and dancing to Michael Jackson as a little kid, then I started getting into hip hop and rock bands like Blink-182, which inspired me to get a guitar. So I started saving up and when I was 15, I bought a guitar and taught myself how to play.
I started out rapping, and only started singing when I met Rob Mayo (lead guitarist of Parachute Thieves) at Laurier University. We had immediate musical chemistry, and began to song-write together. We played a lot of shows at Laurier were gaining a solid local following when I got into U of T for med school, which put an abrupt stop to our momentum.
Writing and performing my music has always been a dream, and it had been gnawing at me for years – especially during COVID. About a year ago, Rob and I agreed to start taking our music seriously and call ourselves "Parachute Thieves". I went to LA and recorded our debut EP which we'll be releasing soon!
We also recently found a bass player and a drummer. The four of us have been jamming and playing shows in Kensington Market for the past few months. We have a show coming up at the Horseshoe Tavern on November 21st and it will be our biggest show yet – it's always been a dream of mine to play at the Horseshoe, so I'm really excited.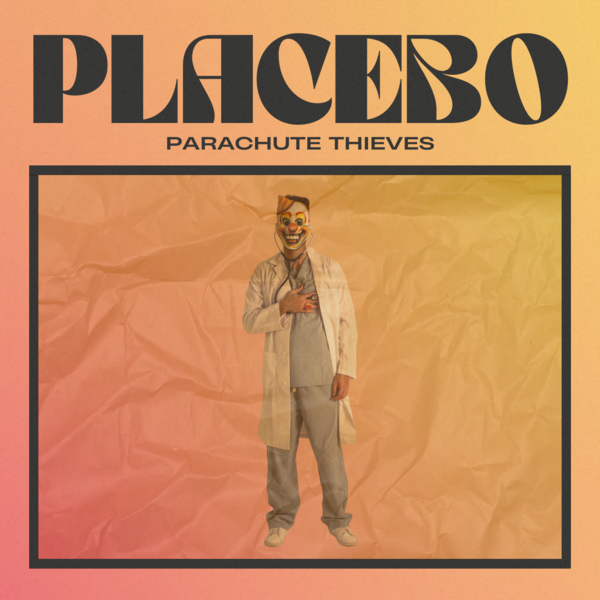 Tell me about your new single "Placebo". What was the inspiration for it?
I wrote "Placebo" over a long period of time, and it's inspired by my journey through medicine – beginning from pre-med to my time working through the COVID-19 pandemic. I've changed a lot as a person and have grown as a physician, so there are pieces of me from each stage of my life in the lyrics.
A placebo is something that poses as a solution – and maybe sometimes works – but isn't really a true solution. I feel that we, physicians, are often the placebo in a certain context. We're being presented as the solution to fix our crumbling healthcare system, but ultimately there are a lot of upstream factors responsible for health that are out of our control.
I think about equity a lot. The social determinants of health greatly impact the health of our patients – factors such as poverty or living in an unsafe community can have downstream impacts on health and require upstream interventions. Physicians are under a lot of pressure to support our system by meeting the immediate needs of the patient and are often presented as the solution, but a better solution would be to provide upstream support for people to have better income and living conditions.
Does your experience in music help you as a physician or vice versa?
Music provides a creative outlet for me, which helps prevent burnout. Whenever I have thoughts or feelings I want to express, music provides a canvas to articulate them in an authentic way, that can be stimulating and provocative for my audience.
Music also teaches me to be more open-minded and creative. Truly understanding your patient requires an open-mind because you need to take a broad view of your patient's life and understand the social context in which they live. You don't want to tunnel in on one diagnosis because you might harm your patient instead of helping them.
On the other side of the coin, my experience as a frontline doctor during COVID provided me with a unique perspective that I can bring to my music. My life experiences translate into lyrical content that is new and fresh to the music industry, and adds an element of interest for Parachute Thieves fans. So, my music can also be seen as a form of advocacy in a way, as I bring forth a structural lens and evoke a kaleidoscope of colour and emotion – it literally provides perspective into the reflections of a physician on the frontlines of the pandemic.
How do you balance your life as a physician with music?
I think finding balance comes from doing work you love to begin with because it energizes you to do the things you love even outside of work. Having a strong support system is also vital. I enjoy the work I do at the VaxFacts Clinic because it feels like I'm truly connecting with patients who are at a crossroads in their health journey, and we see that we're having a significant impact at a preventive, upstream level. Since we've launched, we've talked to over 2,500 patients across Ontario who were hesitant and have now chosen to get vaccinated! And now, I'm also writing, recording, and performing music which is something I've wanted to do my whole life, so I'm really grateful. I feel like I'm living the dream.
Check out Parachute Thieves' newest single "Placebo" on Spotify, Apple Music, YouTube or SoundCloud.
Hear Parachute Thieves live for free at the Horseshoe Tavern on November 21st at 8:30pm.