The University of Toronto Department of Family and Community Medicine (DFCM) is the largest academic department of family and community medicine in the world.
Our 2,000+ faculty of teachers and researchers are recognized internationally for excellence in teaching, research, and clinical care.
Together, we are breaking new ground in comprehensive primary care, from office-based family practice to emergency medicine, palliative care, care of the elderly, mental health, Indigenous health, and more.
Do you have questions about or suggestions for the Department of Family and Community Medicine? Register here to book a 20-minute session with DFCM Chair, Dr. Danielle Martin.
The Department of Family and Community Medicine's (DFCM) Residency program prepares future family physicians for comprehensive primary care in an evolving health care system. Learn more about the program and apply today!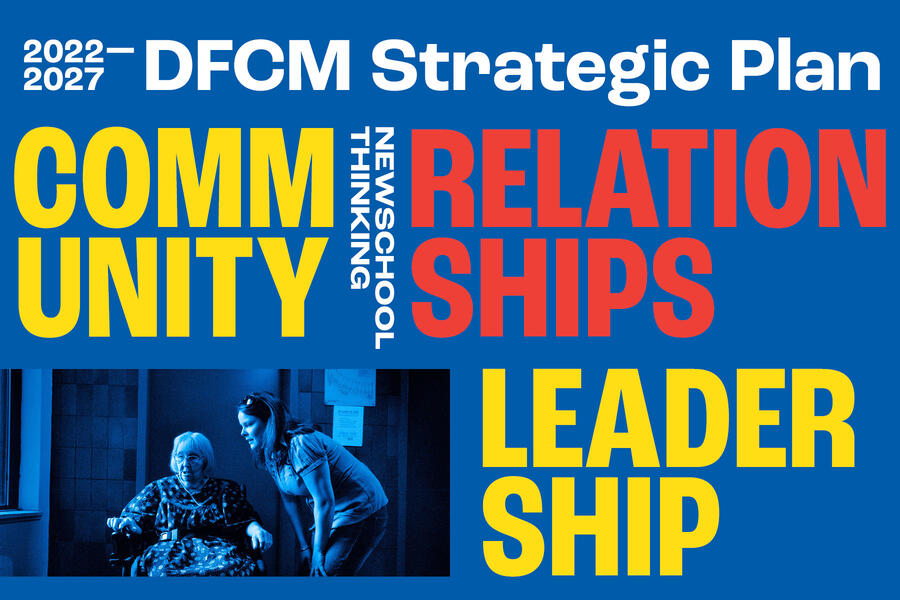 2022-2027 DFCM Strategic Plan
You shared and we listened. After extensive consultation with faculty, learners and staff, clear themes and priorities have emerged to shape DFCM's strategic plan. And now, we are ready to share it with you.
Learn more about where we will focus our efforts over the next five years in our 2022-2027 Strategic Plan.
The DFCM Conference is designed for you. Join DFCM colleagues and friends on Thursday, May 16, 2024 at the Beanfield Centre, Toronto as we come together to connect and learn.
With National Physician Assistant Day coming up on November 27, BScPA alumnus Drew Gould reflects on his time in the program and his career as a PA in Northern Ontario.
DFCM's Physician Assistant program is expanding to support patients and other care providers in an overstretched health system.