Black patients experiencing vaccine distrust: How can family doctors help?
About DFCM, Education, Faculty, Faculty Development, Global Health and Social Accountability, Residency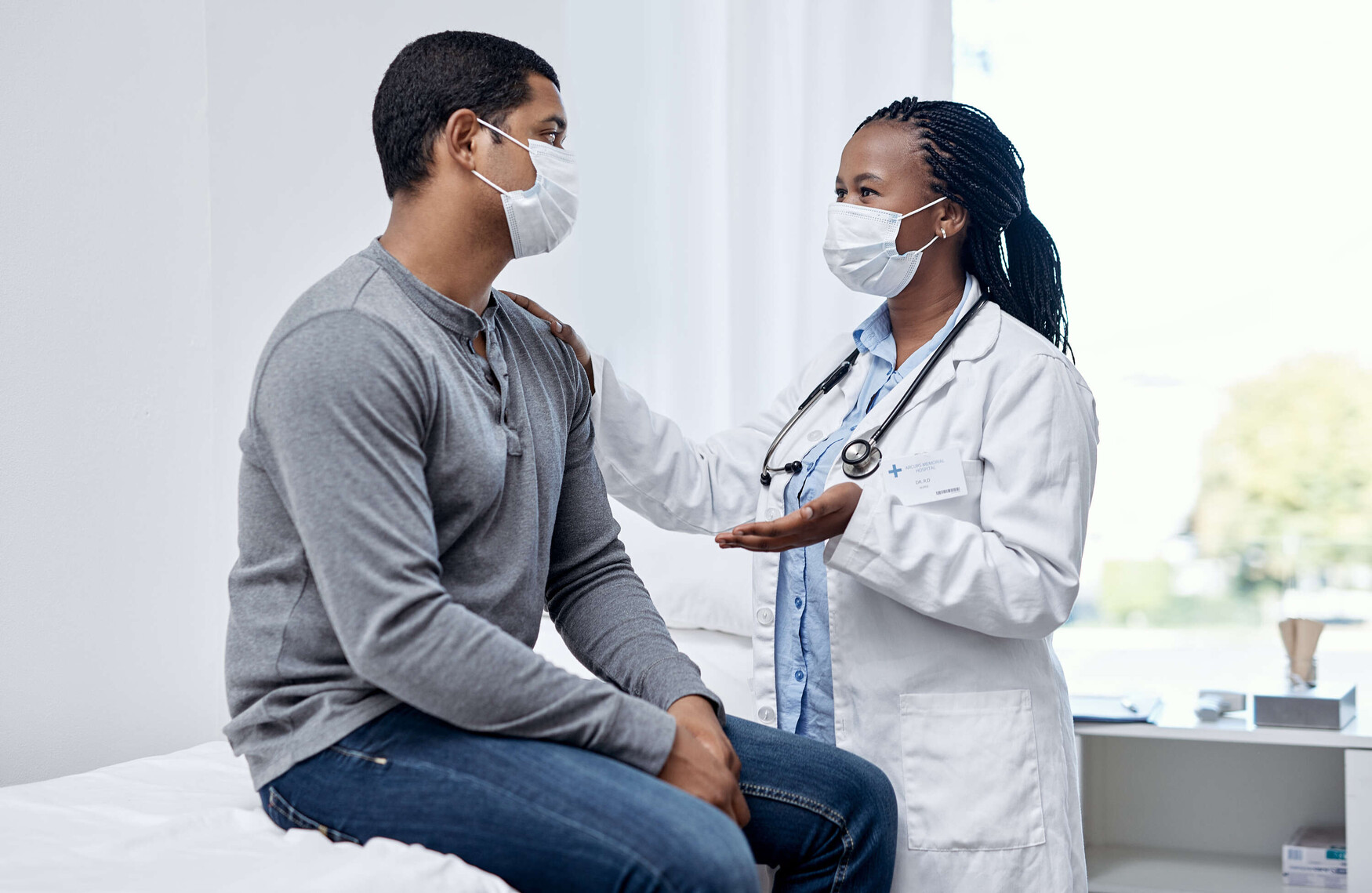 Throughout the coronavirus pandemic, Black people have been disproportionally affected. During the first wave, 21% of Toronto's reported cases occurred among Black people, who make up only 9% of the city's overall population. Coronavirus infection rates, hospitalizations, ICU admissions and deaths have also been higher among Black community members.
But despite being among those most affected by the COVID-19 pandemic, only 56.4% of Black Canadians report being willing to receive a COVID-19 vaccine compared to 76.9% of the overall population.
To help address this gap, Department of Family and Community Medicine (DFCM) faculty have co-developed a new resource to help family doctors and other physicians have culturally safe conversations about vaccination with Black patients in a way that acknowledges lived experiences of racism in healthcare.
"There are many reasons why patients, including Black patients, might be hesitant about vaccination," says Dr. Onye Nnorom, Equity, Diversity & Inclusion Lead at DFCM, Black Health Theme Lead for the Temerty Faculty of Medicine and President of the Black Physicians' Association of Ontario (BPAO).
"Misinformation, health literacy and access are all factors. But for Black people, historic and ongoing experiences of racism within the health system also play a major role."
To help physicians have respectful and honest conversations about vaccination with Black patients, DFCM faculty are helping physicians apply an Afrocentric counselling approach to address vaccine distrust.
Working with the Ontario Medical Association, BPAO and a number of community groups, DFCM's Dr. Nnorom, Dr. Azza Eissa (a clinical research fellow), Dr. Chase McMurren, Dr. David Esho and Dr. Dominik Shelton have developed a new resource that uses the LEAPS of care communication framework to guide conversations with vaccine-hesitant Black patients, centered around values of co-operation and collective input.
The resource includes three videos: an introduction to the framework, a clinical case and reflections. It encourages physicians to:
Listen and learn more about the patients' lived experiences

Empower and engage patients by respecting their own self-determination and perspectives

Ask and acknowledge patients' concerns and previous healthcare encounters where they may have experienced racism

Paraphrase and provide vaccine information and recommendations

Support and spark community-partnerships to overcome barriers to vaccination and support patients navigating a complex system
Dr. Eissa, a family medicine clinician scholar PGY3 resident at DFCM and an MSc candidate in clinical epidemiology and health research at the Dalla Lana School of Public Health, explains that although this resource is tailored for discussing vaccine distrust with Black patients, the LEAPS approach can easily be adapted and applied to other groups and individuals to support constructive conversations on many health-related topics.
 "It is important to remember that while vaccine distrust is prevalent among Black patients, not all Black patients experience distrust, and many non-Black patients do," says Dr. Eissa. "We hope that this resource will help all physicians and residents have open conversations about vaccine distrust and other difficult issues in a way that respects patients' values and perspectives."
OMA members can access the learning module here