Dr. Danyaal Raza appointed Faculty Lead in Social Accountability
About DFCM, Faculty, Global Health and Social Accountability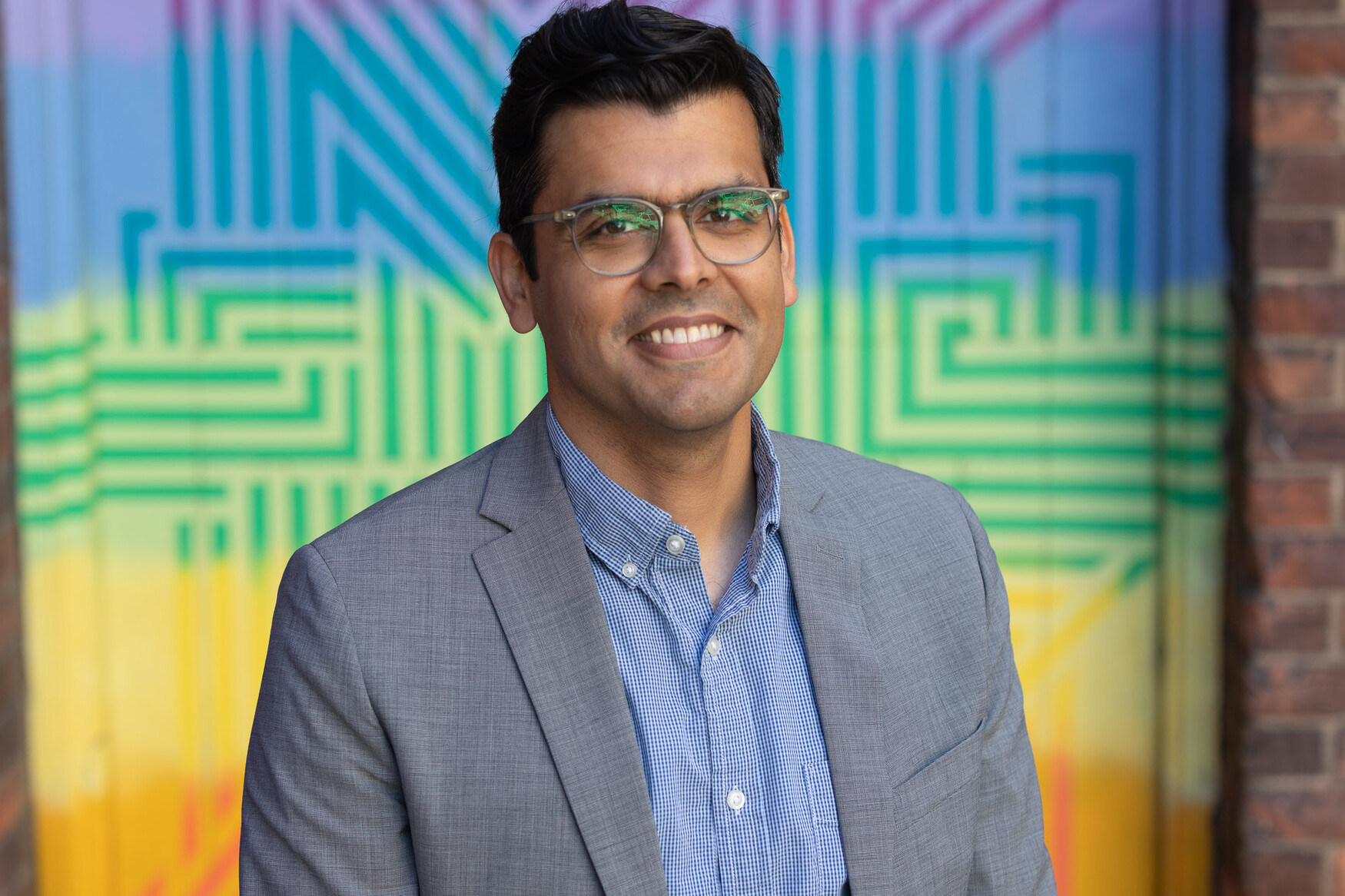 The University of Toronto Department of Family and Community Medicine (DFCM) is pleased to announce that Dr. Danyaal Raza has been appointed Faculty Lead in Social Accountability.
The Faculty Lead in Social Accountability, within the Global Health and Social Accountability Program, supports and enables department-wide efforts to optimally address the health needs of those members of our community most impacted by adverse social determinants of health (SDOH). The position was created in 2020 in recognition of the central role of social determinants in shaping health, and the unique ability of family medicine to mitigate the negative outcomes of adverse SDOH.
"Family physicians witness first-hand the impact of adverse determinants on health. Our department, both centrally and at our teaching sites, have long made efforts to ensure that our learners and clinicians are well equipped to effectively address these," says Dr. Katherine Rouleau, Vice-Chair Global Health and Social Accountability. "Dr. Raza brings a deep commitment to equity, significant experience working with those impacted by inequity, a unique ability to bring people together and a keen understanding of the many levers that need to be used to make progress. This makes him particularly well suited to catalyze further collaboration and innovation among our large and expert equity-focused faculty and staff and help drive our efforts towards improved health for our patients who need it most."
An Assistant Professor in DFCM and a clinician-leader with St. Michael's Hospital, Unity Health Toronto, Dr. Raza joined the department in 2015. Since then, his work on social accountability has included service as past Chair of Canadian Doctors for Medicare, founding physician lead of St. Michael's Sumac Creek Health Centre in Toronto's Regent Park, as well as ongoing efforts as a member of the Decent Work & Health Network and a Broadbent Institute Public Policy Fellow.
In his new role, Dr. Raza will work closely with DFCM leadership and key stakeholders to lead the integration and strengthening of activities to advance the department's ability to respond to the health needs of individuals and communities who have been disproportionally affected by adverse SDOH. This will include enabling educational activities to enhance learner competency and effectiveness in addressing adverse social determinants of health in the context of clinical services.
"We are still in the midst of a once-in-a-century pandemic, a crisis that has laid bare the devastating health, social, economic inequities in society. For leaders and institutions invested in building back better, there will be few such moments in our professional careers to confidently advance an agenda for social accountability. I'm excited and privileged to be part of a departmental leadership team that will do just that," says Dr. Raza.
Dr. Raza succeeds Dr. Ritika Goel, who was appointed MD-PGME Social Justice, Anti-Oppression and Advocacy Theme Lead for a three-year term that began May 17, 2021.
"I would like to thank Dr. Goel for her hard work in this role over the past year. She set a substantial foundation for this work and we look forward to continuing to benefit from her expertise in her new role at the Temerty Faculty of Medicine," says Dr. Rouleau.
Dr. Raza will begin his one-year term on October 1, 2021.