Embedding Earth Day thinking and doing into everyday family medicine
About DFCM, Global Health and Social Accountability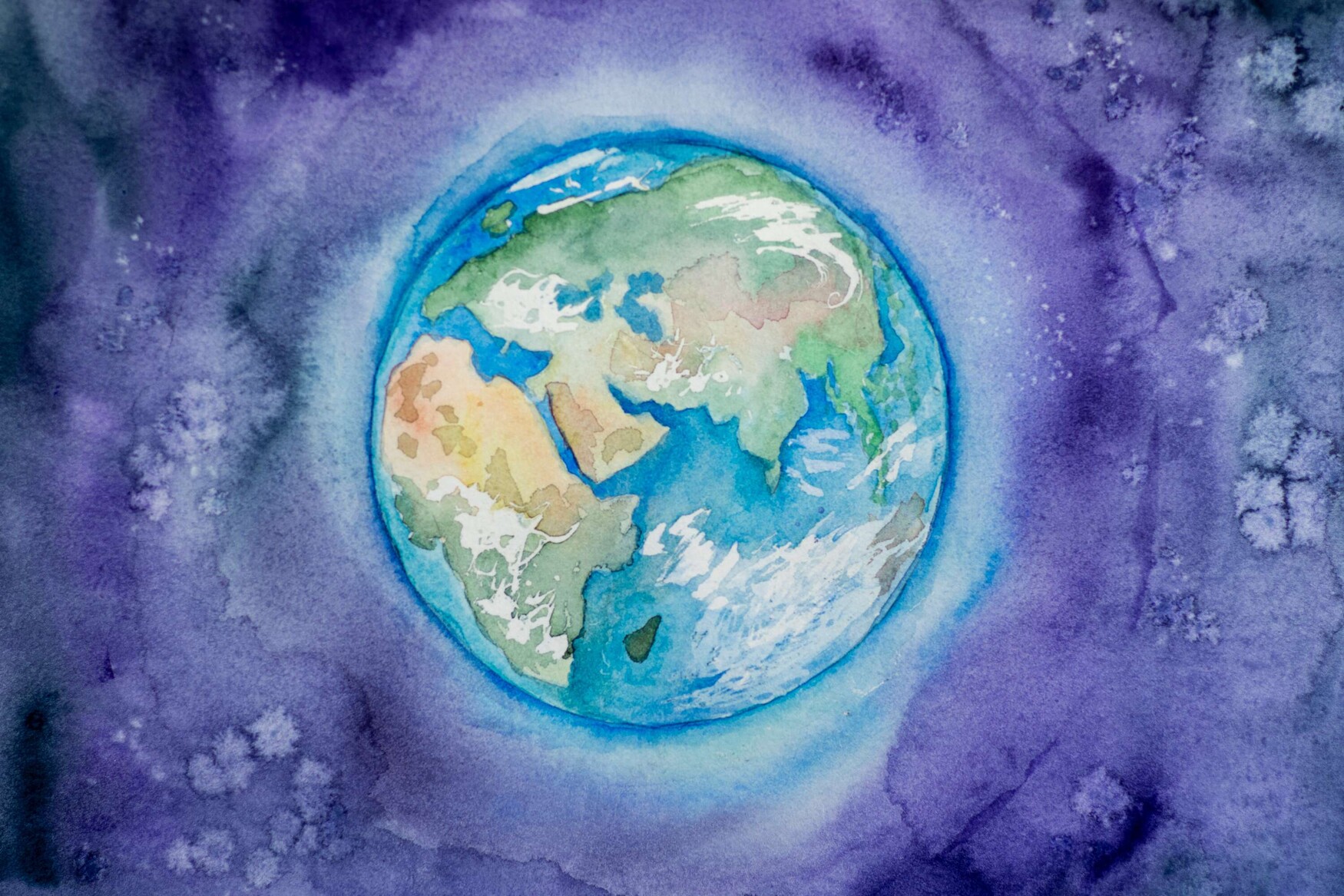 In the run-up to Earth Day on April 22, this two-part series focuses on how family physicians can use their clinical practices, professional voices – and choices – to address factors driving climate change and to advocate for the health of patients and the planet.
Read Part 2, Advocating for action: Patient and planetary health.
 
Earth Day is a celebration of a cause, but – based on current progress – not a cause for celebration. The latest report from the United Nations Intergovernmental Panel on Climate Change has been dubbed "the bleakest warning yet". The report highlights that half the world's population is now "highly vulnerable" to serious impacts from the climate crisis and outlines how humans and nature are being pushed "beyond their abilities to adapt".
Despite the stark and brutal findings, the authors say that there is still a "brief but rapidly closing window of opportunity" to avoid the very worst consequences of the climate crisis. So, what can family doctors do to actively improve the health of both patients and the planet?
"For anyone actively engaging in conversations about the climate crisis, the scale of the problem can feel overwhelming," says Dr. Samantha Green, a family doctor at St. Michael's Hospital, Unity Health Toronto, and Climate Change and Health Lead in the Department of Family and Community Medicine (DFCM) at the University of Toronto. "Taking action can alleviate climate-related anxiety. And the good news is that as family doctors there are contributions we can make, and actions we can take, to improve patient health while also improving climate health." 

PART 1. CLINICAL PRACTICE, PATIENT ENGAGEMENT & HEALTH
In the first six recommendations, Dr. Green and colleagues explain that by doing things differently (or in some cases, not at all), family physicians can provide the best possible care for their patients and adopt strategies that contribute incrementally to a healthier planet. That may mean tweaking treatment, refocusing patient conversations or adopting new models of care. 
For recommendations #7-10, see Part 2, Advocating for action: Patient and planetary health.

1. Consider areas for personal action
The average Ontarian causes about 11 tonnes of greenhouse gas emissions per year, more than half from four activities: driving, heating our homes, flying and eating beef.
"While individual actions are not enough to protect our global climate, taking action in our personal lives can be empowering," says Dr. Green. "Making deliberate choices and following the advice you give patients, like eating a plant-rich diet or biking to work, are important steps to take and to model for others."

2. Counsel patients on the co-benefits of climate mitigation activities
Family physicians have a unique role and relationships with their patients and communities. As trusted figures, family doctors can counsel patients on the health co-benefits of climate mitigation activities, and the climate benefits of some health promotion activities.
"Consider conversations about managing chronic disease," says Dr. Green. "When encouraging a plant-rich diet to reduce the risk of cardiovascular disease, diabetes, obesity, dementia, and some cancers, we can also share the evidence that these diets are better for the planet. The same goes for choosing active transportation and spending time in nature to treat a wide range of physical and mental health conditions."

3. Provide advice to those at risk of climate-related illness
Climate change is already affecting patients, especially those with chronic health conditions. Family doctors can have deliberate discussions about climate-related illness and the health impacts of issues including heatwaves and wildfires.
Dr. Adrian Stacy, a family physician in Simcoe County and Lecturer with DFCM, was prompted to have these conversations when a patient realized wildfire smoke was exacerbating her respiratory symptoms.
"I've started spending more time talking with elderly patients with asthma and COPD about the risks of hot, humid and high pollution days," explains Dr. Stacy. "I advise my patients to watch the Air Quality Health Index, modify their outdoor activity and identify cool spaces they can access."
He also suggests reviewing medications that can exacerbate heat-related illness.

4. Switch to Dry Powdered Inhalers where appropriate
Metered Dose Inhalers (MDIs) have a significant carbon footprint, with 100 doses equivalent to a 290 km car journey. But for most patients with asthma or COPD, Dry Powdered Inhalers (DPIs) are just as effective, easier to use and associated with better inhaler technique – and they can have a 30 times smaller carbon footprint, explains Dr. Green.
Plus, one-third of patients labelled with asthma have no confirmed diagnosis. By switching to DPIs and checking that inhaler treatment is medically indicated, family physicians can make a big dent in their carbon emissions.
To help providers reduce MDI prescribing, DFCM has partnered with the Centre for Sustainable Health Systems to provide guidance and practical resources.

5. Continue to use virtual care when warranted
Virtual care was critical during the COVID-19 pandemic and can continue to be a valuable tool in improving access to care while reducing greenhouse gas emissions.
"Transportation accounts for 28% of Canada's total greenhouse gas emissions and about 10% of healthcare's carbon footprint. Reducing unnecessary travel can help to reduce this number," says Dr. Stacy. "Plus, as a family doctor working in a rural area, my patients come from a 50 km radius. For some appointments, virtual care is effective and helps patients avoid travelling when the weather or distance makes it difficult. Some of my more elderly patients have been especially happy with this option."

6. Choose wisely
Canada's health system accounts for 4.6% of national greenhouse gas emissions. These emissions, alongside other pollutants, result in an estimated 23,000 years of life lost every year from disability or early death. And yet, Choosing Wisely Canada estimates that up to 30% of medical tests, treatments and procedures are unnecessary.
"Every health care activity has a footprint. Every test we order and treatment we provide consumes energy and materials and generates waste," cautions Vancouver-area surgeon and planetary health expert Dr. Andrea MacNeill.
Providing the right guidance and making the right prescribing choices is not only critical for patient health but also beneficial for the planet.
"Small changes might seem insignificant, but we have an opportunity to lead by example in family medicine," says Dr. Green. "The health of our patients and the planet depends on it."
Read on in Part 2, which addresses how family physicians can advocate for the health of both patients and the planet and features recommendations #7-10.