A recipe for respectful care: Working with the LGBTQ2S+ community
About DFCM, The Office of Education Scholarship, Education, Global Health and Social Accountability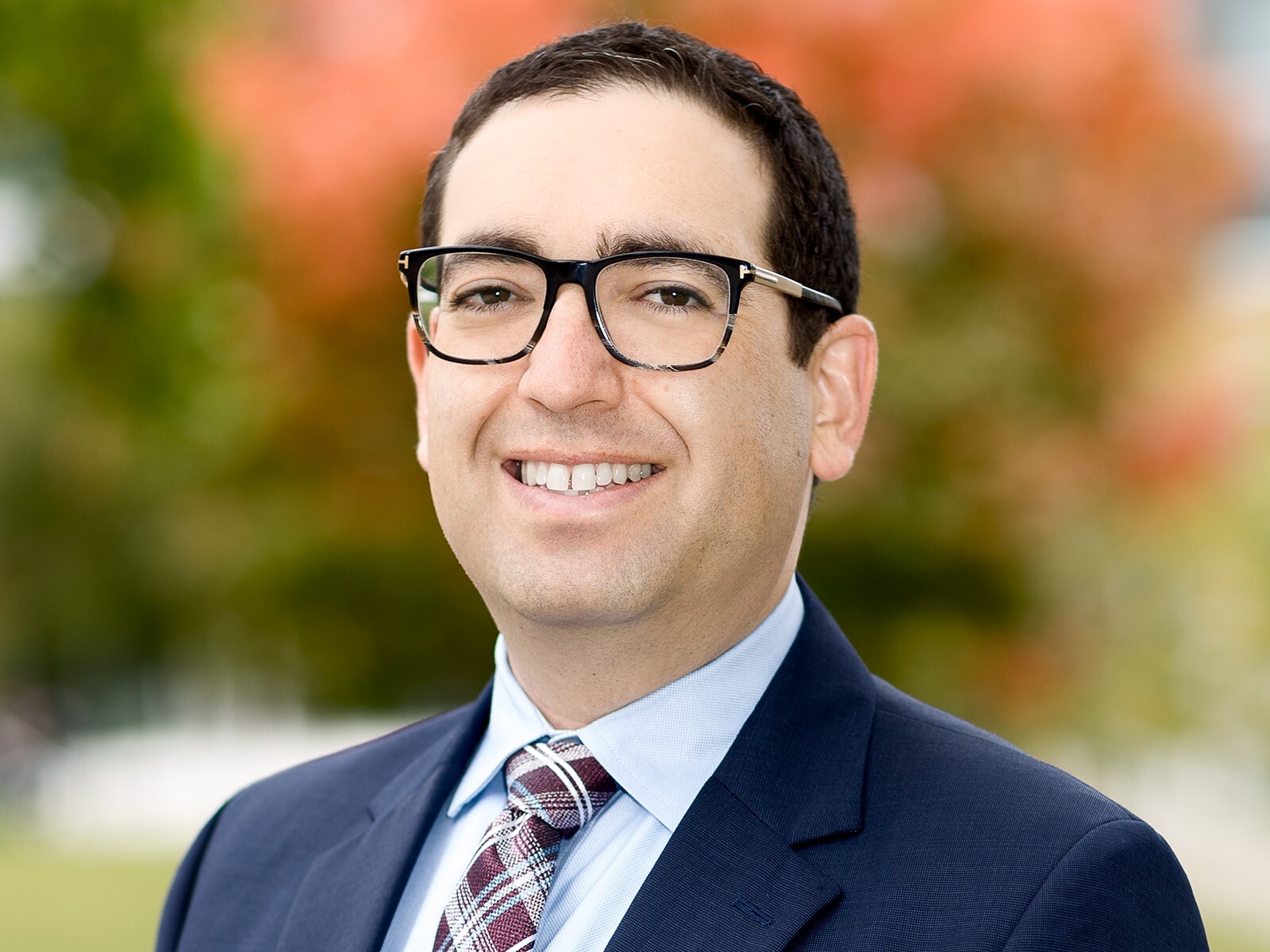 This is in part due to experiences of discrimination. Many care providers lack the skills and knowledge needed to provide safe, inclusive and affirming care. Although Canadian medical schools are constantly improving their sexual health curriculum, issues surrounding SGM health are as diverse and complex as the LGBTQ2S+ community.
When LGBTQ2S+ student leaders expressed concern that the University of Toronto undergraduate medical curriculum did not teach the knowledge, skills and attitudes needed to address their future SGM patient needs, Dr. Laurence Biro's team responded.
To address this gap, Dr. Biro, an Assistant Professor at U of T's Department of Family and Community Medicine (DFCM), worked collaboratively with community, faculty and student partners to develop a clinical skills seminar for first-year undergraduate medical students. During the four-hour seminar, students answer discussion questions, participate in peer role-plays and interview two standardized patients. Students leave the seminar with an appreciation of SGM health and associated clinical communication skills.
Providing new information is one thing, but the team wanted to formally evaluate the impact of this new curriculum. The DFCM's Office of Education Scholarship (OES) Art of the Possible (AOP) Education Scholarship Grant Program provided financial support and guidance.  Dr. Biro explained how the AOP program was central to the initiative's success.
"AOP supports were key to focusing our research question on student experience. We learned how stakeholder biases impacted experiential learning and how curriculum design fostered cognitive integration. The results have broader implications for minority population education and health professions education in general." 
So far, the feedback from students has been very enthusiastic.
"Students feel strongly that these seminars have not only taught them the skills they needed to be successful, but also gave them the confidence to provide care for these patients as future clinicians," explains Dr. Biro.
Patients have noticed a difference as well. Maxx Griffen, a standardized patient involved with the seminar, states, "As a trans man, my experiences with the healthcare community have not always been positive. It has been my opinion that these incidences were not wholly the fault of the medical professional involved, but rather a result of insufficient training. My involvement with the LGBTQ sexual health training has instilled me with the confidence that trans healthcare is now a priority and that the next generation of medical professionals will serve as socially aware, unbiased and informed practitioners."
The seminar, originally developed between 2014 and 2016, was integrated into the MD curriculum four years ago. Now, Dr. Biro and his team are working to share the seminar more widely and aspects of the curriculum have been picked up by other Canadian medical schools and the College of Physicians and Surgeons of Ontario (CPSO).
Using funds from their AOP grant, the team have funded a student presentation at a medical education conference and published two peer-reviewed papers on student experience.
"The support we received through the AOP grant helped us shape and develop our curricular evaluation and has been invaluable in disseminating work," says Dr. Biro. "This year, Queen's University has replicated our seminar for their second-year medical students. Additionally, I have also had requests from a couple schools in the United States, which is exciting."
Dr. Mahan Kulasegaram, the director of the Office of Education Scholarship at DFCM says this project is a great example of how the AOP program has impact beyond the department and faculty.
"This project demonstrates the benefits of our focus on building capacity for education scholarship. With a small amount of seed funding, Dr. Biro and other AOP recipients have made significant changes in education and practice."
Applications for the AOP grant program are now open. The deadline for draft applications is April 19, 2021. Visit the OES website for more information about the AOP grant.
LGBTIQ2S terminology and sexual history resources are available via The Hub.
Historically, patients identifying as sexual or gender minorities (SGM) have faced healthcare inequity and discrimination. Although the LGBTQ2S+ (lesbian, gay, bisexual, trans, queer, two-spirit and other SGMs) community have made great strides toward achieving the rights and freedoms they deserve in Canada, this community is underserved and experience health disparities.