Shaping the future of family medicine: 2022 DFCM Conference call for abstracts
About DFCM, Divisions, Division of Palliative Care, Emergency Medicine Division, Education, Faculty, Faculty Development, Global Health and Social Accountability, Offerings for International Learners, Grad Studies & Fellowships, MD Program, Quality and Innovation, Residency, The Office of Education Scholarship, Research, UTOPIAN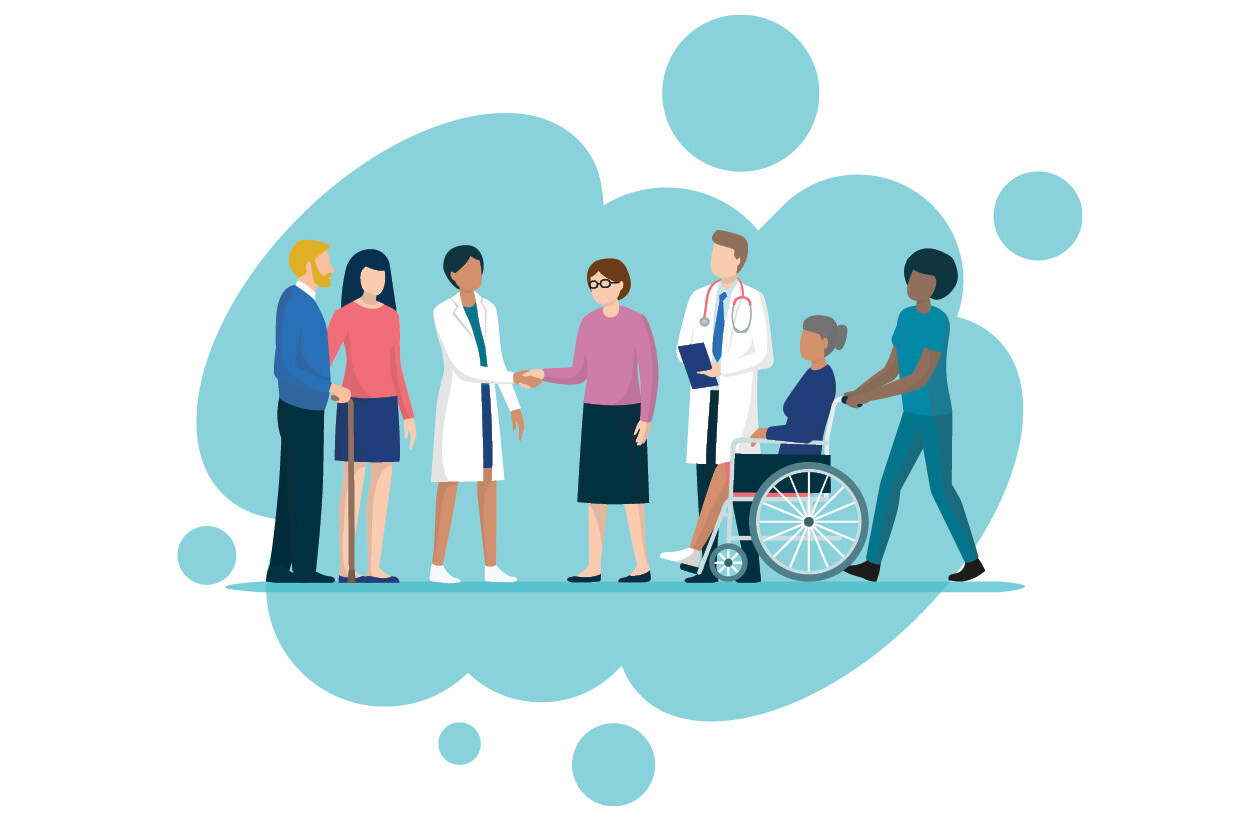 As we all grapple with Omicron and wonder what the future holds for our medical community and the future of family medicine in general, we ask ourselves "what happens next?" Save the date and join your DFCM colleagues for a day of connection and learning as we discuss how we move forward.
On May 6, 2022, the virtual DFCM Conference will focus on the theme 'Better together: Shaping the future of family medicine'. Featuring live keynotes, panel discussions, workshops, research presentations, interactive posters and networking tables, the conference is an opportunity for DFCM faculty from across our sites and teaching practices, to connect, network and learn from each other.
Got a story to tell or a project to share? Consider submitting this in the form of a workshop or poster by February 14, 2022*. All workshops and posters must include a DFCM faculty member or learner.
Posters will include a virtual poster, 2-minute pre-recorded video commentary, and an interactive Q&A session.
Workshops

will run for 1 hour.
*Please note: In light of the evolving COVID-19 pandemic and increased workloads, please email pd.familymed@utoronto.ca if you need more time to prepare an abstract submission.
Submission requirements are available here. Sessions on all areas of family medicine and primary care are welcome, but we encourage abstracts that reflect this year's theme. Previously accepted abstracts must be resubmitted for consideration for the 2022 conference.
For abstract writing tips, please see the materials at the Society of Teachers of Family Medicine. The Office of Education Scholarship also has excellent resources for all stages of development of your project.
Join us on May 6, 2022 as we ask, "what happens next?" and discuss how we can work with the communities we serve to shape the future of primary care.
Submit Workshop Abstract    Submit Poster Abstract