As temperatures soar, family doctors can support patient and planetary health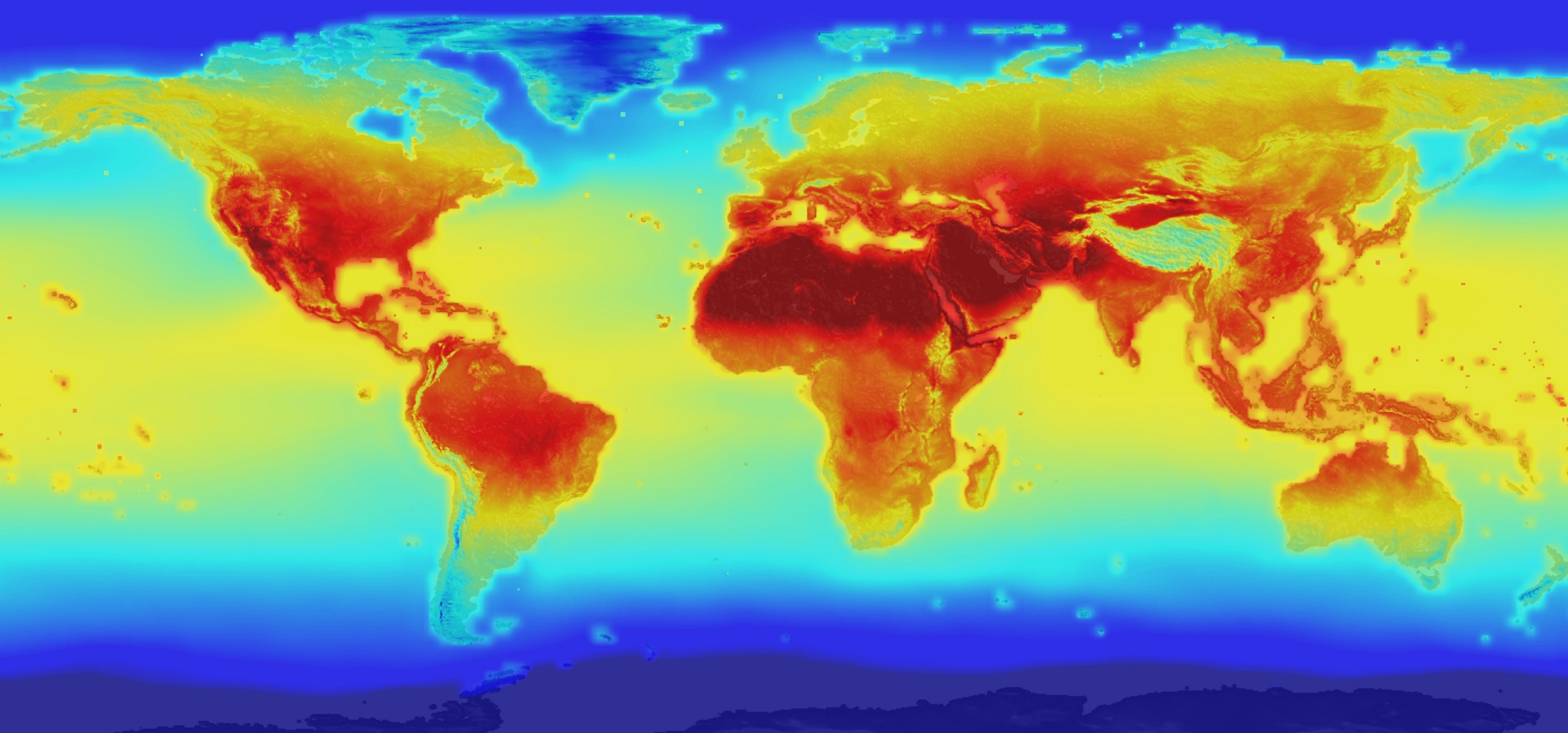 Image credit - NASA As temperatures soar across western Canada, wildfires continue to burn, and heat warnings continue in Toronto, family doctors are concerned about the immediate and long term effects of climate change on patients and the planet. 
Dr. Samantha Green, Assistant Professor and Faculty Lead in Climate Change and Health in the Department of Family and Community of Medicine (DFCM) is concerned for those most at risk of heat-related illness.
"For young children, the elderly, pregnant women, and people with chronic conditions like asthma and diabetes, extreme heat is a real concern. People experiencing homelessness, living alone, working outdoors, or taking certain medications like antidepressants, diuretics and beta blockers are also more at risk," says Dr. Green, who is also a family physician at St. Michael's Hospital, Unity Health Toronto.
"Extreme heat is associated with asthma exacerbations, fluid and electrolyte disturbances, infections, violence, and even suicide. Given the current temperatures, it's worth checking in on vulnerable patients to offer tips on how to stay safe and point them in the direction of local resources such as Emergency Cooling Centres."
While this heat wave will pass, extreme weather events are becoming more frequent because of climate change.
In fact, a World Weather Attribution collaboration report estimates that the current heatwave was made 150 times more likely as a result of climate change brought about by greenhouse gas emissions. 
"I'm worried that if the burden on people, families and communities can already be this bad with one degree of average global temperature rise, things could get much worse if we don't take fast, effective and equitable action on climate change," Dr. Edward Xie, an Assistant Professor at DFCM and family and emergency medicine doctor at University Health Network told Global News.
As Canada emerges from the COVID-19 pandemic, we must remember that we are at the convergence of two health emergencies, says Dr. Green.
Climate change might not feel like a priority for family doctors, but it is increasingly harming health and the determinants of health – from heat-related deaths and displacement due to wildfires, to flooding, allergies and zoonotic diseases.
"As family physicians, we are obliged to both mitigate and adapt to the climate crisis," says Dr. Green. "It's not just an issue of social accountability – working to mitigate climate change also provides opportunities for patient health, such as active transportation, plant rich diets, access to nature and reduced air pollution."
The DFCM Climate Change & Health Community of Practice is working on guidance and resources to help family physicians and other health professionals support patient and planetary health. In the meantime, Dr. Green stresses the importance of providing heat-related guidance to patients and recognizing the signs of heat exhaustion and heat stroke.
"To stay cool in extreme heat, it is best to restrict physical activity to the coolest period of the day, seek out air-conditioned spaces, drink fluids before you feel thirsty and wear light coloured, breathable clothing," says Dr. Green. "Be alert for heat exhaustion and classic heat stroke - patients with a core temperature above 40°C with warm, dry skin and an altered mental status. Heat stroke can progress to multi-organ failure and death without emergency resuscitation – as our extreme weather continues, we need to be alert to these risks."
Resources and practical strategies for the prevention and treatment of heat-related illness are available in this technical guide prepared by Health Canada (2011) and this CFP article co-authored by DFCM faculty member Dr. Alan Abelsohn (2014).
DFCM faculty who are concerned about the climate crisis and its unprecedented health impacts are invited to join the DFCM Climate Change & Health Community of Practice by emailing dfcm.climatechange@utoronto.ca.