Celebrating DFCM's 2022 Senior Promotions: Full and Associate Professors
About DFCM, Faculty Development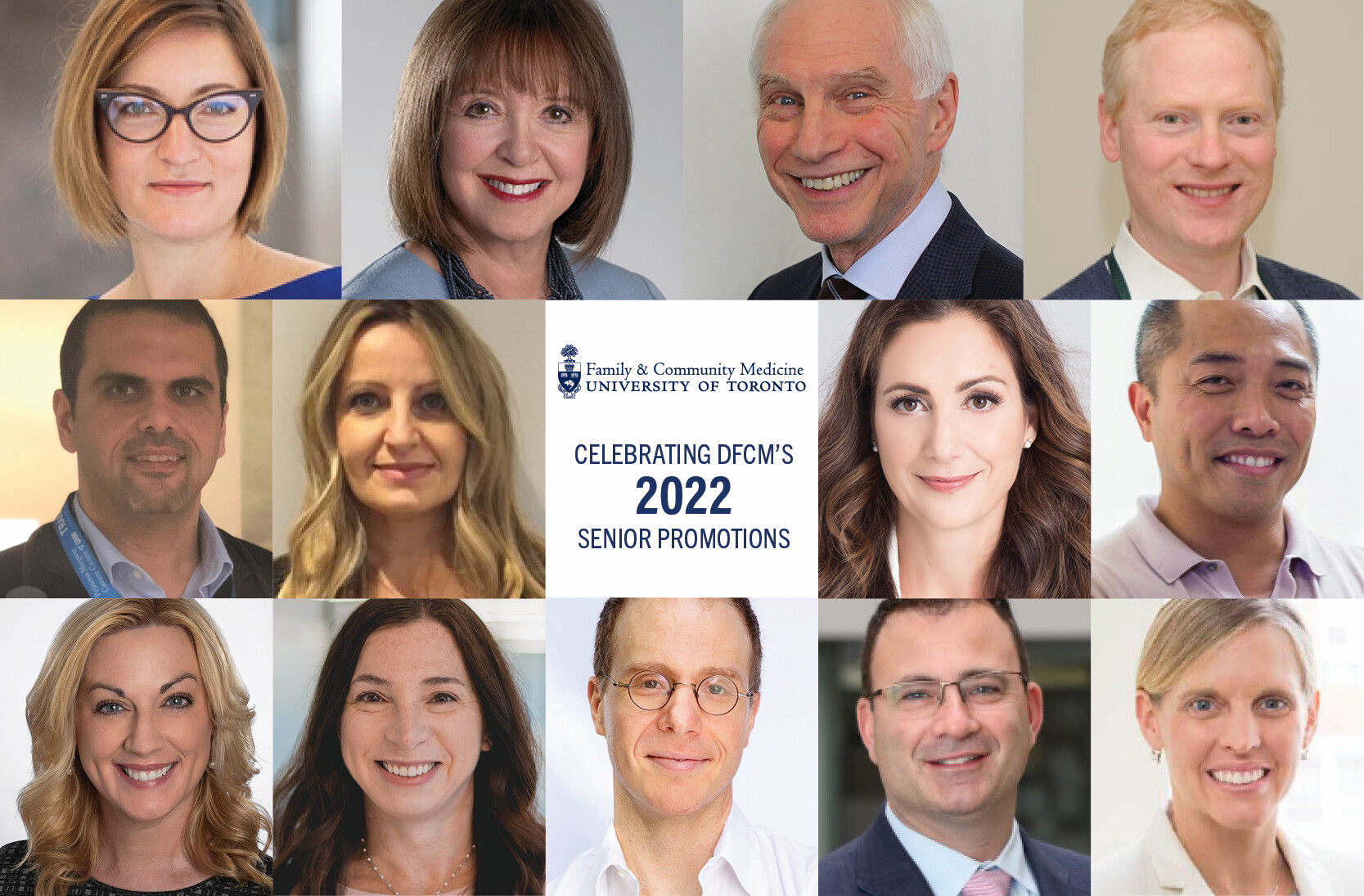 Academic promotion is one of the important ways that we at the Department of Family & Community Medicine (DFCM) recognize the exceptional contributions and achievements of faculty members in our discipline, both within and beyond the University of Toronto.
For our 2022 senior promotion announcement, an unprecedented number of DFCM faculty – 13 members – have been recognized for their contributions to family medicine in clinical care, education and research, despite the ongoing challenges of the past year.
This would not have been possible without DFCM's Senior Promotions Committee, including Dr. David White, the Committee Chair and DFCM's Vice-Chair of Family Doctor Leadership, and Ms. Sarah Letovsky, our Academic Promotions Coordinator, supporting each of these worthy candidates throughout the process.
Join us in celebrating the following faculty members who have been recognized for the incredible work they do in being promoted to Full Professor or Associate Professor at the University of Toronto. The promotions take effect on July 1, 2022. The faculty members will be recognized at DFCM's annual Celebration Event on Sept. 20, 2022: Register to attend here.
Congratulations to all!
Read more about our senior promotions and the road to diversity in this month's Chair's Message by Dr. Danielle Martin, including quotes by Dr. White and Dr. Onye Nnorom, DFCM's Equity, Diversity and Inclusion Lead.
To read the Temerty Faculty of Medicine's promotions announcement, which includes DFCM faculty, visit the website.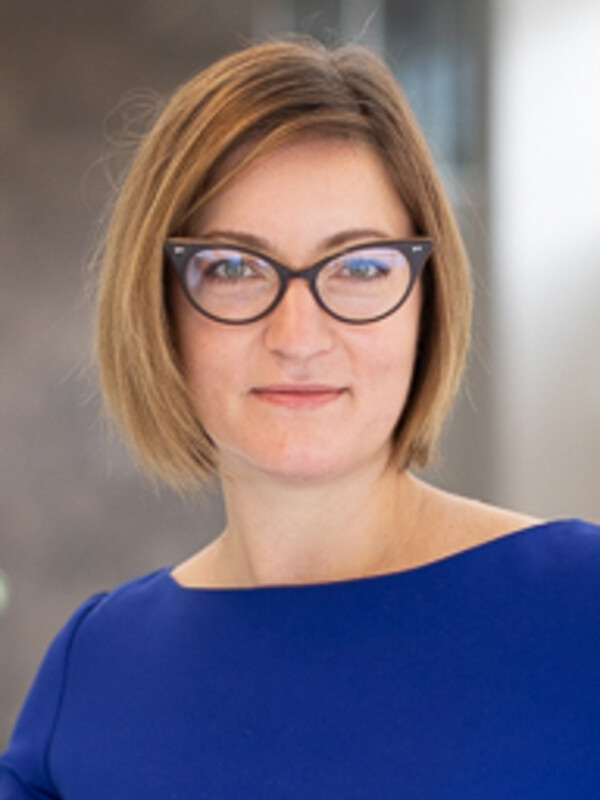 Dr. Danielle Martin
Dr. Danielle Martin is Chair of the Department of Family and Community Medicine (DFCM), University of Toronto. Dr. Martin is grounded in her clinical primary care expertise. She is an active family physician whose clinical work has ranged from comprehensive family medicine in rural and remote communities to maternity care. She is a dedicated educator, mentor and role model to learners aspiring to enter medicine and health care leadership. 
Dr. Martin is a respected leader in Canadian medicine and well-recognized media spokesperson, regularly named on lists such as Medical Post's Power List. Her 2014 presentation to a United States Senate Subcommittee about the Canadian health care system has been viewed by over 30 million people across the globe. 
Dr. Martin spent eight years as a senior hospital executive, most recently as Executive Vice President and Lead Medical Executive at Women's College Hospital (WCH), where she was also medical lead of the hospital's COVID-19 pandemic response. At WCH, she led the establishment of Women's Virtual, Canada's first virtual hospital. The recipient of many awards and accolades, in 2019 Dr. Martin became the youngest physician ever to receive the F.N.G. Starr Award, the highest honour available to Canadian Medical Association members.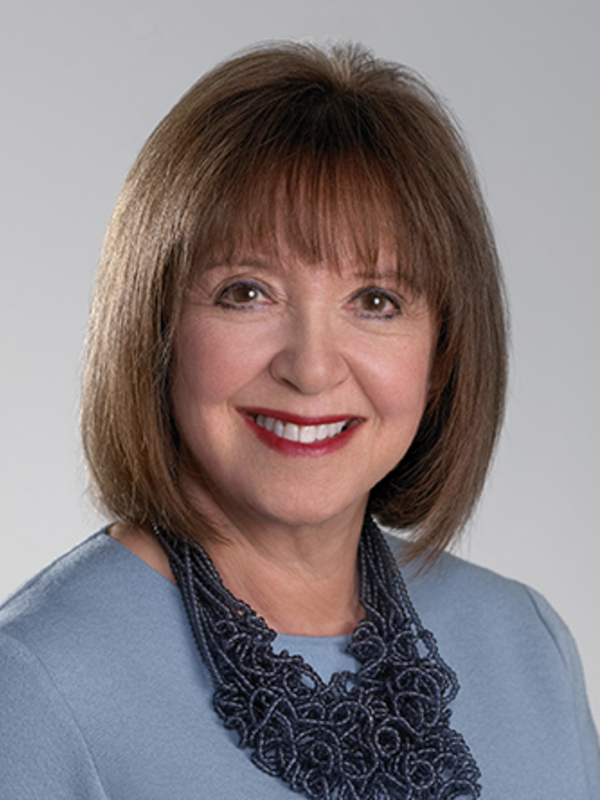 Dr. Pauline Pariser
Dr. Pauline Pariser is a family physician whose scholarly work has focused on systems-level integration of primary care providers. Consistent with this academic goal, her research has been inspired by a deep commitment to improving health service delivery and advancing clinical and social care for patients living with multi-morbid conditions. 
A founder of the Taddle Creek Family Health Team and of SCOPE (Seamless Care Optimizing the Patient Experience), Dr. Pariser has galvanized innovative models of team-based care. She has been recognized for her clinical, teaching and leadership skills with a range of awards, but the best reward has been the decade-long sustainment of programs she fostered that have built capacity within primary care. SCOPE has grown from the initial cohort of 30 family physicians to over 1500 registered providers in Toronto and beyond to southern and northern Ontario. It has served as a prototype for primary care integration, nationally and internationally. She has contributed to securing over $22,000,000 in funding for this program and over $4,000,000 in research grants to measure the impact of SCOPE and other team-based interventions.
Dr. Pariser has been Primary Care Lead in Mid-West Toronto for Health Links, the Toronto Central Local Health Integration Networks (TCLHIN) sub-region, and currently serves as Chair for the Mid-West Toronto Ontario Health Team. She is clinical lead for hospital-based programs that support residents in long-term care and advance co-managed care for people living with diabetes. Respecting the wisdom of patients, caregivers, and colleagues from a range of disciplines has taught her the power of servant leadership, and she believes that a patient-centric and provider-enhanced approach is transformative in building resilient partnerships.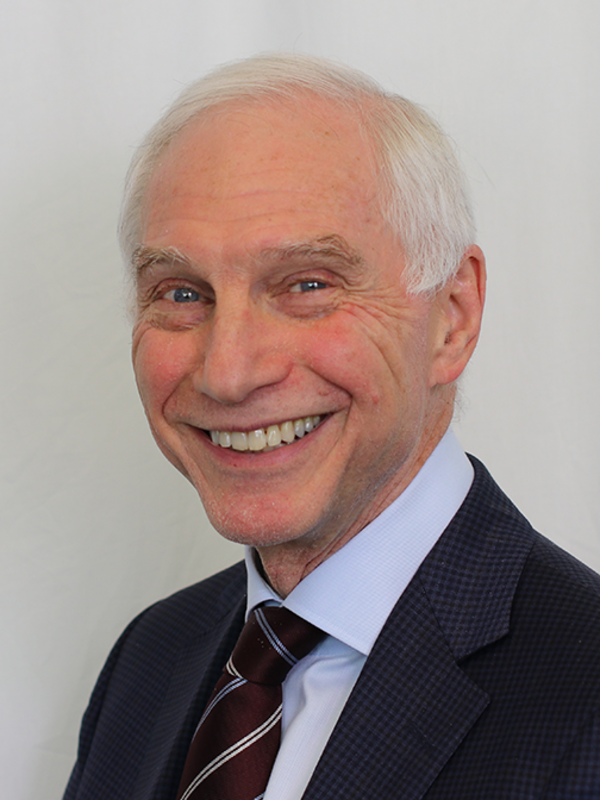 Dr. Brian Schwartz
Dr. Brian Schwartz is Vice-President at Public Health Ontario (PHO). In this role, he provides leadership for PHO's science and public health functions, including environmental and occupational health, health promotion, chronic disease and injury prevention. Previously, Dr. Schwartz served as Vice-President of Science and Health Protection, and Chief of Communicable Diseases, Emergency Preparedness and Response. Prior to entering public health, Dr. Schwartz practiced family medicine and emergency medicine in community settings. He was a staff emergency physician and Director of the Division of Prehospital Care at Sunnybrook Health Sciences Centre from 1996 to 2009, where he established what is now known as the Sunnybrook Centre for Prehospital Medicine. 
For the past 25 years, Dr. Schwartz has led and supported the development of evidence-based health emergency preparedness and response.  After educating and working with emergency medical services (EMS), other first responders and hospitals, he was appointed Vice-Chair of Ontario's SARS Scientific Advisory Committee in 2003, and later served as Scientific Advisor to the Emergency Management Branch of the Ministry of Health and Long-Term Care (MOHLTC). He also chaired the MOHLTC's Scientific Response Team during the 2009 H1N1 pandemic, served on the Canadian Pandemic Influenza Plan Task Group and currently co-Chairs the Ontario COVID-19 Science Advisory Table.
Dr. Schwartz has published extensively on public health emergency management, pandemic preparedness and health system response to emergencies, and has received awards from the National Association of EMS Physicians, Ontario College of Family Physicians, Government of Ontario and the Ontario Medical Association.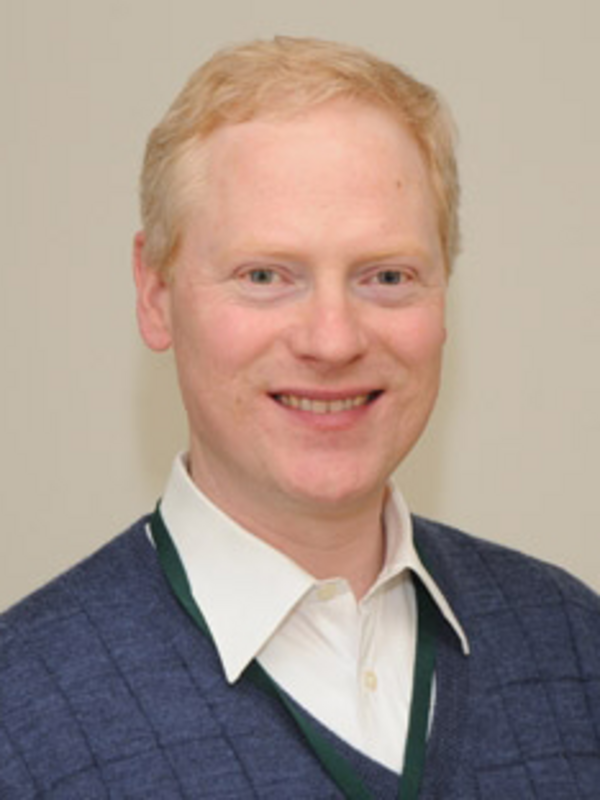 Dr. William Sullivan
Dr. William (Bill) F. Sullivan is a family physician with a PhD in philosophy, specifically bioethics. He is a member of the St. Michael's Hospital Academic Family Health Team, Unity Health Toronto. His clinical and academic focus is on integrating ethics and primary care of people who are vulnerable in healthcare systems, especially adults with intellectual and developmental disabilities (IDD). With colleagues at St. Mike's and Surrey Place, he offers a service consulting to other family physicians regarding their patients with IDD and complex needs.
Dr. Sullivan's doctoral thesis, published by University of Toronto Press, studied how collaborative research on a complex ethical and clinical question, such as euthanasia, can be advanced by integrating contributions – not only of experts from different relevant fields, but also of researchers with distinct skills that are needed for comprehensive investigations. Using this method, he organized teams of international researchers to develop consensus ethical and clinical guidelines for primary care of various vulnerable groups in healthcare systems.
As founding director of the Developmental Disabilities Primary Care Program of Surrey Place, Dr. Sullivan led work on the Primary Care of Adults with Intellectual Disabilities: Canadian Consensus Guidelines (Canadian Family Physician 2006, 2011, 2018) and various point-of-care tools and other resources to implement those guidelines. Dr. Sullivan has served as Chair of the College of Family Physicians of Canada's Committee on Ethics. He has contributed to developing resources for teaching ethics in family medicine. He has also helped to develop and teach a part of the new undergraduate medical curriculum at the University of Toronto, including the "Complexity and Chronicity" module (year 2, week 69).
Dr. Ahmed Al-Awamer
Dr. Ahmed Al-Awamer is the Director of Postgraduate Medical Education at University Health Network, as well as a family physician and Royal College-certified palliative physician at Princess Margaret Cancer Centre. After nearly eight years of community family practice in Saudi Arabia, Dr. Al-Awamer moved to a new academic position at Princess Margret Cancer Center to pursue his passion for teaching and caring for patients with life-threatening illnesses. In his academic career, he co-founded the Palliative Medicine Clinical Fellowship Program at the University of Toronto and the Bridging Program for New International Fellows. Graduates of the fellowship program become leaders and academic physicians leading the field of palliative care in Canada and globally. He has won multiple awards from U of T and UHN for his innovative educational programs.
Currently, he leads UHN Postgraduate Medical Education, which welcomes nearly 1,500 residents and 750 clinical fellows each year from around the world. In addition, he was the Education Site Lead at Princess Margret Cancer Center's Palliative Care Division and the previous Head of the Curriculum Subcommittee at the Royal College Palliative Medicine Residency Program and Palliative Care Enhanced Skills Program.
In addition to his interest in medical education, Dr. Al-Awamer is interested in providing palliative care for adolescents and young adults (AYA), end-of-life Islamic ethics and global palliative care promotion. Dr. Al-Awamer co-founded the AYA integrated psychosocial and palliative care clinic at Princess Margret Cancer Center, which is dedicated to providing age-appropriate supportive and palliative care for young adults with cancer and aims to raise awareness about AYA cancer patients' needs through education and medical research. The clinic attracts many medical learners and researchers from different medical disciplines interested in learning about the needs of young adults with advanced cancer.
Dr. Al-Awamer enjoys nothing more than teaching and mentoring medical learners. The annual graduation ceremony is one of the happiest times of the year for him.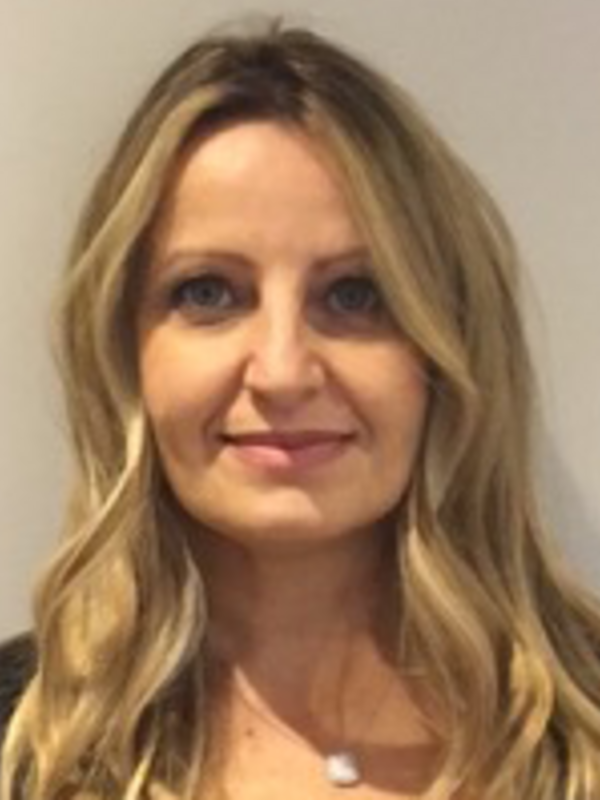 Dr. Lisa Del Giudice
Dr. Lisa Del Giudice is a comprehensive family physician in the Sunnybrook Academic Family Health Team. She has had a career-long interest in cancer that began over 30 years ago and currently holds a leadership role as the Primary Care Lead for the Toronto Regional Cancer Program.
Her ultimate vision is to reduce the morbidity and mortality of cancer by improving care across the cancer continuum, from screening and symptom presentation to survivorship and end of life care.  She strives to achieve this goal through research, development of models of care as well as extensive knowledge dissemination efforts. 
Dr. Del Giudice's research accomplishments have helped describe and identify gaps in cancer care in addition to addressing these gaps through innovative approaches. Some of her efforts to improve outcomes have focused on earlier identification of cancer, when treatments are more effective, including increasing cancer screening rates, improving symptom recognition in primary care and reducing wait times for specialist consultation and treatment.
She has also aimed to improve care – especially at the transitions between primary care and the cancer centre – through the development and testing of models of diagnostic, survivorship and palliative care.
Providing content expertise to provincial and national health care organizations and research and quality improvement teams, as well as engaging the public and health care providers through a multifaceted knowledge dissemination approach, have further demonstrated her passion to improve care across the cancer journey.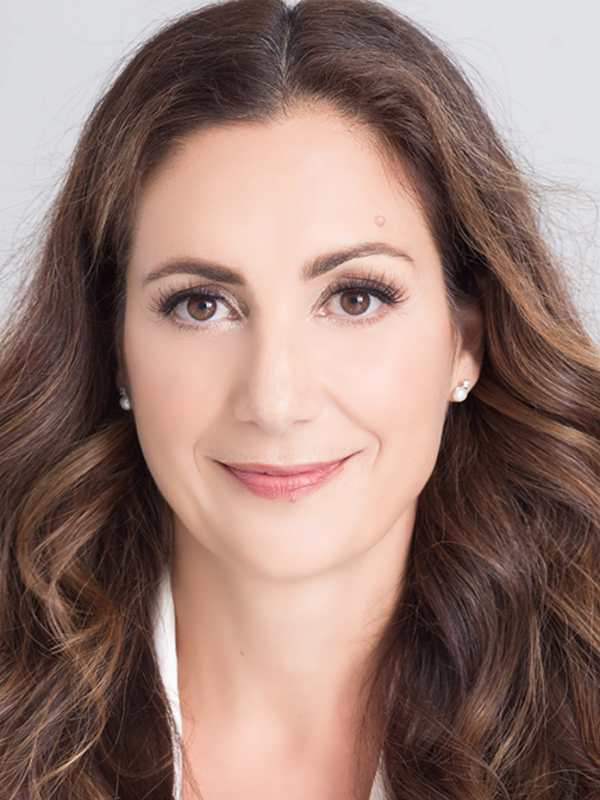 Dr. Milena Forte
Dr. Milena Forte is a family physician at Mount Sinai Hospital, where she has practiced for over twenty years.​ At DFCM, University of Toronto, Dr Forte has served as the inaugural Maternity Care Lead since 2015, and the Postgraduate Lead for the Office of Education Scholarship since 2016.
Two of Dr. Forte's passions include family medicine maternity care and medical education. She has taught hundreds of residents and medical students in our department and served as a mentor to many. Dr. Forte has made significant contributions to the literature in maternal newborn care and maternity care education. She has also presented and published her work on entrustment in the health professions and the impact of COVID-19 on resident training nationally and internationally.
Dr. Forte continues to find the most joy and meaning in her work though the informal exchange of ideas and spirited conversations with colleagues, learners and friends.