Chair's Message: New senior promotions, the road to diversity, and celebrating the strength of our community (May 2022)
Chair's Message, About DFCM, Divisions, Education, Faculty, Faculty Development, Global Health and Social Accountability, Grad Studies & Fellowships, MD Program, Quality and Innovation, Residency, The Office of Education Scholarship, Research
Dear colleagues,
Even in the midst of dark times, it is important to remember to celebrate the joyful moments that life brings to our extended community.
The month of May has given us a few such moments worth marking. May 19 marked World Family Doctor Day, an opportunity to acknowledge the central role that family medicine plays in keeping our communities healthy. Thank you for all you do for patients, learners, and your communities.
We are also celebrating our senior promotions this month. We have an unprecedented number of successful candidates this year, with 13 newly minted Full and Associate Professors. Congratulations to all thirteen for this well-deserved achievement! This year's promotions are particularly personal to me as I am honoured and grateful to be a member of this cohort. Read our promotions announcement here to learn more about each faculty member and their work.
We are beginning to see a shift in gender equity in our senior promotions – notably, this year, we have achieved gender parity. However, we still have a long way to go. We must improve our supports for faculty members from equity-deserving communities.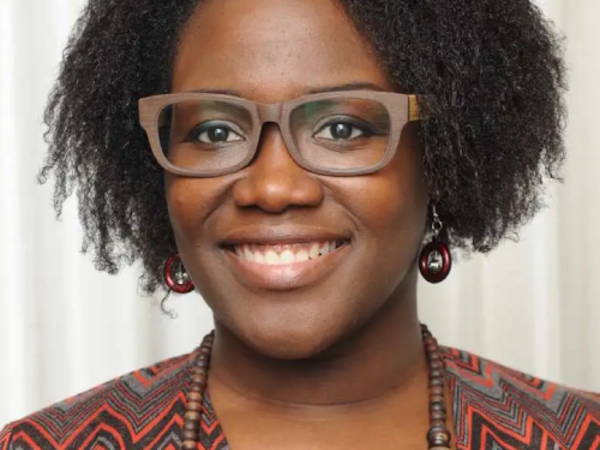 Dr. Onye Nnorom, DFCM's Equity, Diversity and Inclusion Lead, celebrates the success of gender parity and our hard-working colleagues – while being conscious of the road ahead. She talks about the work in progress: "At DFCM, there is a collective desire to improve in terms of diversity. To ensure our faculty make-up and promotions better reflect the communities that we serve, we are having discussions about the respectful collection of sociodemographic data within our department."
"We are also considering promising practices regarding pathway programs and approaches to ensure our residency program is as diverse as possible," Dr. Nnorom says. "Hopefully, soon we can also celebrate an increase in equity-deserving groups being promoted. We will get there!"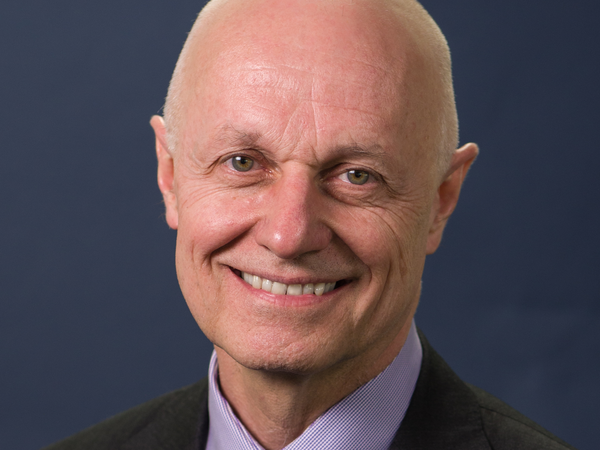 Dr. David White, DFCM's Senior Promotions Committee Chair and Vice-Chair of Family Doctor Leadership, says, "Senior promotion recognizes people whose work is having an impact at the national and international level. As family doctors, ultimately, that means improving lives." 
Pointing to the increase in applicant numbers and successful candidates over the last several years, Dr. White says, "This growth is a testament not only to individual achievement, but to our supportive colleagues and our fertile environment at DFCM, Temerty Faculty of Medicine and U of T as a whole that fosters outstanding research, professional creativity, and teaching and education."
 
As I reflect on my own academic journey, I am reminded of those who have supported me along the way. As we all know, nothing is done in isolation, and personal milestones like a senior promotion are only possible because of the support and mentorship of colleagues, teams and champions – in the professional and personal spheres. We must recognize the tireless (and tiring!) efforts of everyone who worked on application packages – our candidates and their support systems, reviewers and DFCM admin staff. Our willingness to lift each other up, and our enthusiasm in celebrating the supports alongside the successes, demonstrate the strength of our community.
If you are interested in learning more about the academic promotion process, please reach out to our team at dfcm.promotion@utoronto.ca. We are committed to supporting our faculty!
It has been a long academic year – and we are all tired. One of the ways to recover is to connect with one another. Please consider connecting with your colleagues through few upcoming opportunities, below. 
Sending you all warm wishes and hopes for warm weather,
Danielle
DFCM's strategic planning process
This is now live and we want your input! Please visit our strategic planning website at primarymatters.ca to read our What's at Stake document, take the survey, host your own dialogue and find other resources and ways of getting involved. Over the next few months, we will be adding to the site and posting webcasts, hosting workshops, and facilitating conversations to ensure that a breadth and diversity of voices are heard and built into the next DFCM Strategic Plan. Please reach out to the strategic planning team with any questions or for support in setting up a conversation.
New Horizons: A conversation with listener poet Frankie Abralind
Frankie Abralind, listener poet and co-founder of The Good Listening Project, will discuss deep listening and how we can use it as a tool to help in primary care and as family doctors. More virtual sessions coming as part of the New Horizons speaker series, hosted by Chair Dr. Danielle Martin. 
June 17, 2022 | 8:00 – 9:00 AM | REGISTER NOW
FamilyMed Fest
Come celebrate and enjoy a FREE DINNER! On June 21, DFCM will be hosting an in-person event at Hart House for faculty and staff from across the department and beyond, both to celebrate our many achievements and to recognize National Indigenous Peoples Day. Tickets are free but space is limited.
June 21, 2022 | 5:00 – 6:30 PM | REGISTER NOW
MD Student Advocacy Showcase
Join us on June 23 for our first MD Showcase as U of T medical students present their Family Medicine Advocacy Projects and share how the work has impacted their perception of — and approach to — patient care and the broader health system.
June 23, 2022 | 8:00 AM – 3:00 PM | REGISTER NOW