Chair's Message: New horizons, navigating towards the future of family medicine (Apr. 2022)
Chair's Message, About DFCM, Divisions, Education, Faculty, Faculty Development, Global Health and Social Accountability, Grad Studies & Fellowships, MD Program, Quality and Innovation, Residency, The Office of Education Scholarship, Research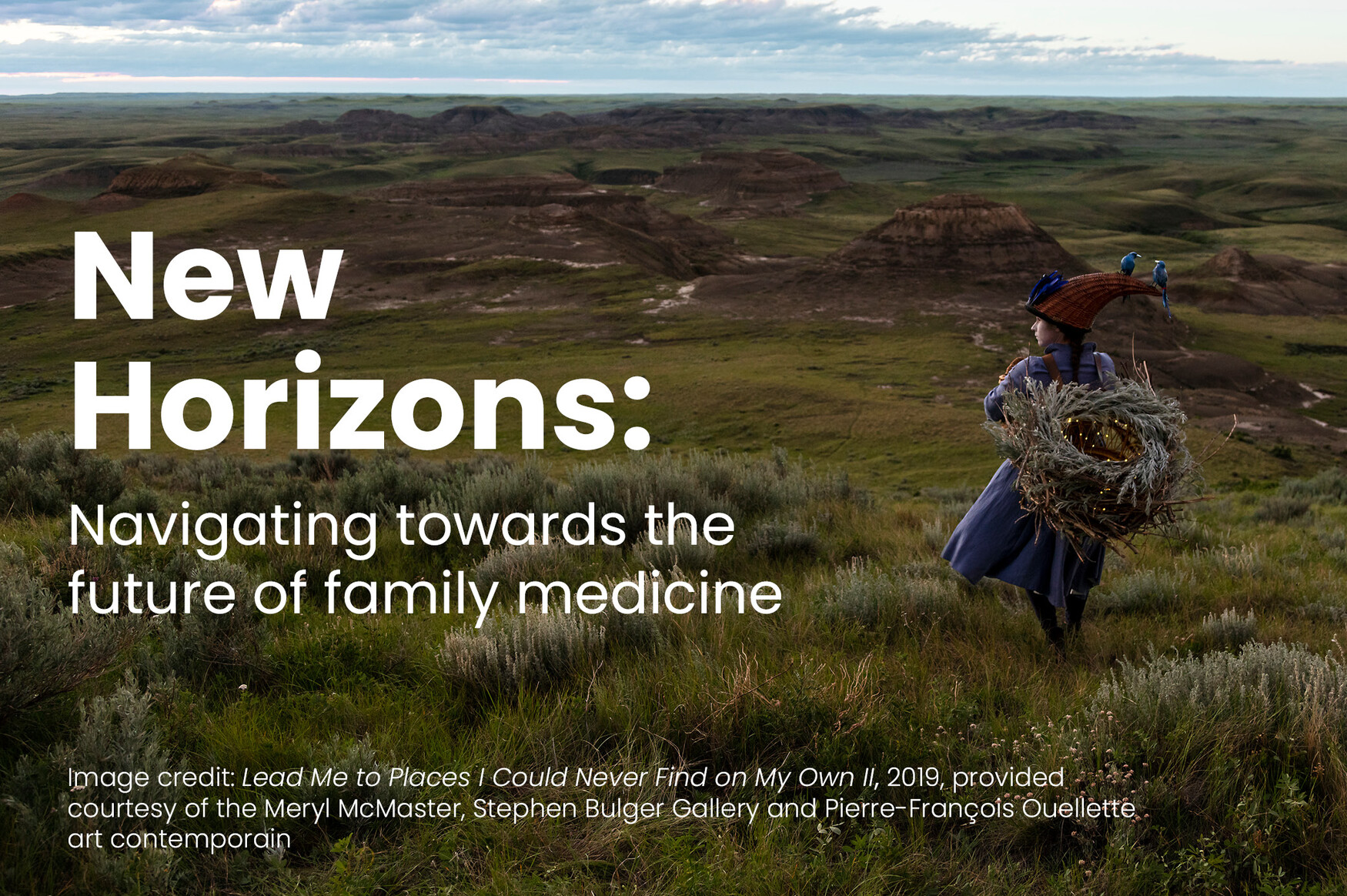 Dear Colleagues,
This month, we are pleased to officially launch two exciting DFCM initiatives: Primary Matters, our strategic planning process; and New Horizons, a speaker series to inspire us to 'dream big' about the potential of primary care, family medicine and the role of our department.
Both initiatives rely on honest conversations, deep listening and the willingness to re-evaluate our assumptions. For both, we will be calling on wise colleagues to bring fresh perspectives and challenge our established thinking.
New Horizons
As we emerge from the COVID-19 pandemic and look toward the future, DFCM has a real opportunity to help shape the health system in Canada for our learners, patients and each other.
In the New Horizons speaker series, I will be chatting with colleagues from the broadest range of fields – the arts, public health, community activism, the social sciences and more – to help us reconsider the role of family physicians in a changing world and challenge us to consider what a community-responsive department of family medicine should be aiming for.
In our first two sessions:
Dr. Sandro Galea

, physician, epidemiologist and Dean at Boston University School of Public Health will be discussing the foundational forces shaping health in our society.





This is the opening session at the 2022 DFCM conference on May 6, and we hope you will join the conversation even if you are unable to stay for the day.

 

May 6, 2022, 8:15 – 9:15 am | REGISTER NOW
Frankie Abralind

, listener poet and co-founder of The Good Listening Project will discuss deep listening and how we can use it as a tool to advance on our journey.

 

June 17, 2022, 8:00 – 9:00 am | REGISTER NOW
Primary Matters
Building on these, and many other ongoing conversations, our strategic planning process is underway. It is a chance for us to determine and define our community, engage broadly and ensure diverse voices are heard as we seek to build a shared identity and advance a shared agenda. 
Primary Matters will include many opportunities for you to get involved, and I encourage you to contribute your personal expertise and experience where possible.
The process will be guided by four Leadership Circles: an Internal Circle representing the various elements of our department, an External Circle bringing expertise and experience from diverse sectors and geographies, an Indigenous Circle led by our DFCM Indigenous health leaders, and a Lived Experience Circle helping to understand and embed the health and health system needs of patients, families and equity-deserving communities in the future of DFCM.
The Primary Matters website will go live on May 2, 2022 and will host our Strategic Planning Primer as well as a departmental survey open to everyone. As we move through the spring and summer our strategic planning team, MASS LBP, will carry out in-depth interviews, present webcasts, and conduct workshops, events and dialogues.
More details on the process and opportunities to get involved are coming soon, but if you have questions please feel free to reach out to Sarah Yaffe from our strategic planning team.