Chair's Message: Looking up and out, drawing inspiration from beyond our day-to-day (Mar. 2022)
Chair's Message, About DFCM, Divisions, Education, Faculty, Faculty Development, Global Health and Social Accountability, Grad Studies & Fellowships, MD Program, Quality and Innovation, Residency, The Office of Education Scholarship, Research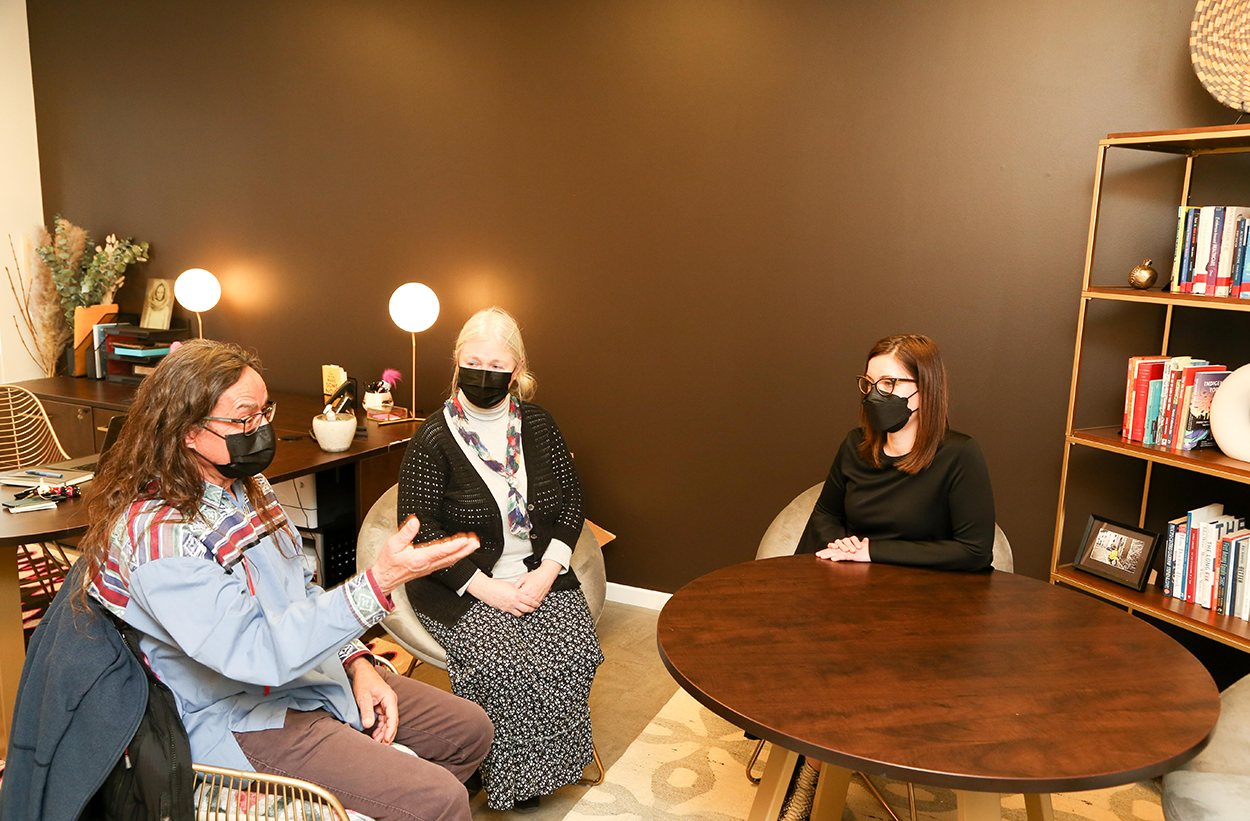 Dear Colleagues,
As we emerge from the depths of winter, many of my patients have commented that this particular spring holds both anguish but also hope for a spring that is both literal and metaphorical.
This time of year is one of transitions, often marked by shared reflection and ritual. This year, spring feels particularly poignant. DFCM staff and learners are gradually returning to in-person work and learning, future family medicine residents are eagerly awaiting match day on April 12 to find out who will be joining DFCM, and many of us are feeling the dual pull of international turmoil and pain as well as optimism for the future.
To mark the transition back to our offices after two years of working remotely, DFCM invited Indigenous Elder and Knowledge Keeper Cat Criger and members of DFCM's Indigenous Leadership Circle to welcome us back to 500 University Avenue. During a smudge and tobacco sharing ceremony, Cat spoke of the importance of speaking and listening with our hearts, of walking together and looking to each other for guidance and opportunities to learn, especially from those whose experiences and perspectives differ from our own.
This idea of looking up and out, drawing inspiration from places we might not usually associate with our day-to-day work, is something we will be exploring over the coming months as we begin our strategic planning process. We will also be inviting wise colleagues from the broadest range of fields to take part in a speaker series and challenge us to 'dream big' about the potential of primary care, family medicine, and the role of our department in our society and communities. Our first speaker will be physician and epidemiologist Dr. Sandro Galea, Dean and Robert A. Knox Professor at Boston University School of Public Health. Register for the DFCM Conference to hear our conversation.
We have so many opportunities to learn from within and beyond family medicine and primary care. Whether you draw personal inspiration from shared rituals such as the spring equinox, Ramadan, Passover and Easter, or art, music and poetry, I encourage you to reflect on how these might relate to our work at DFCM.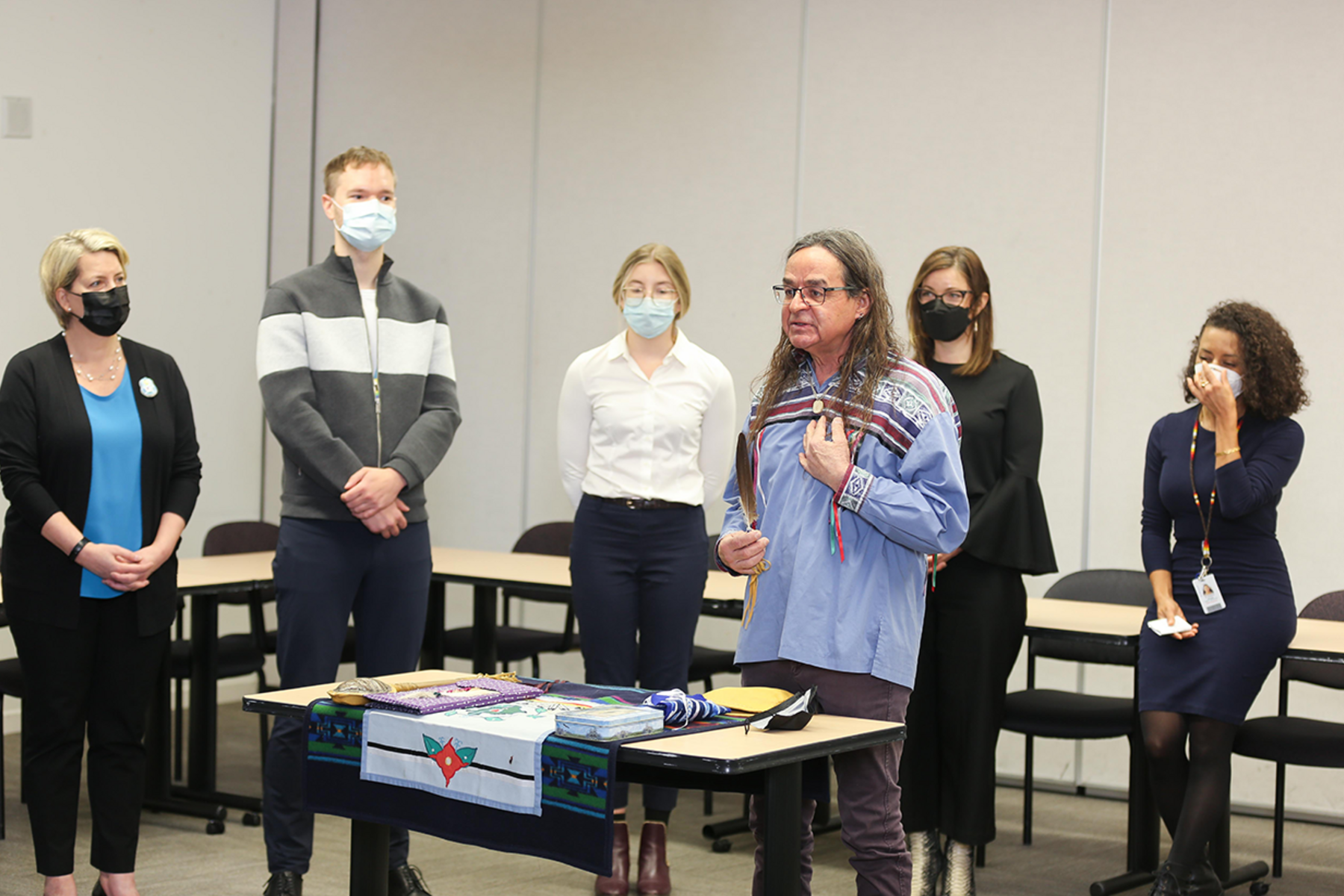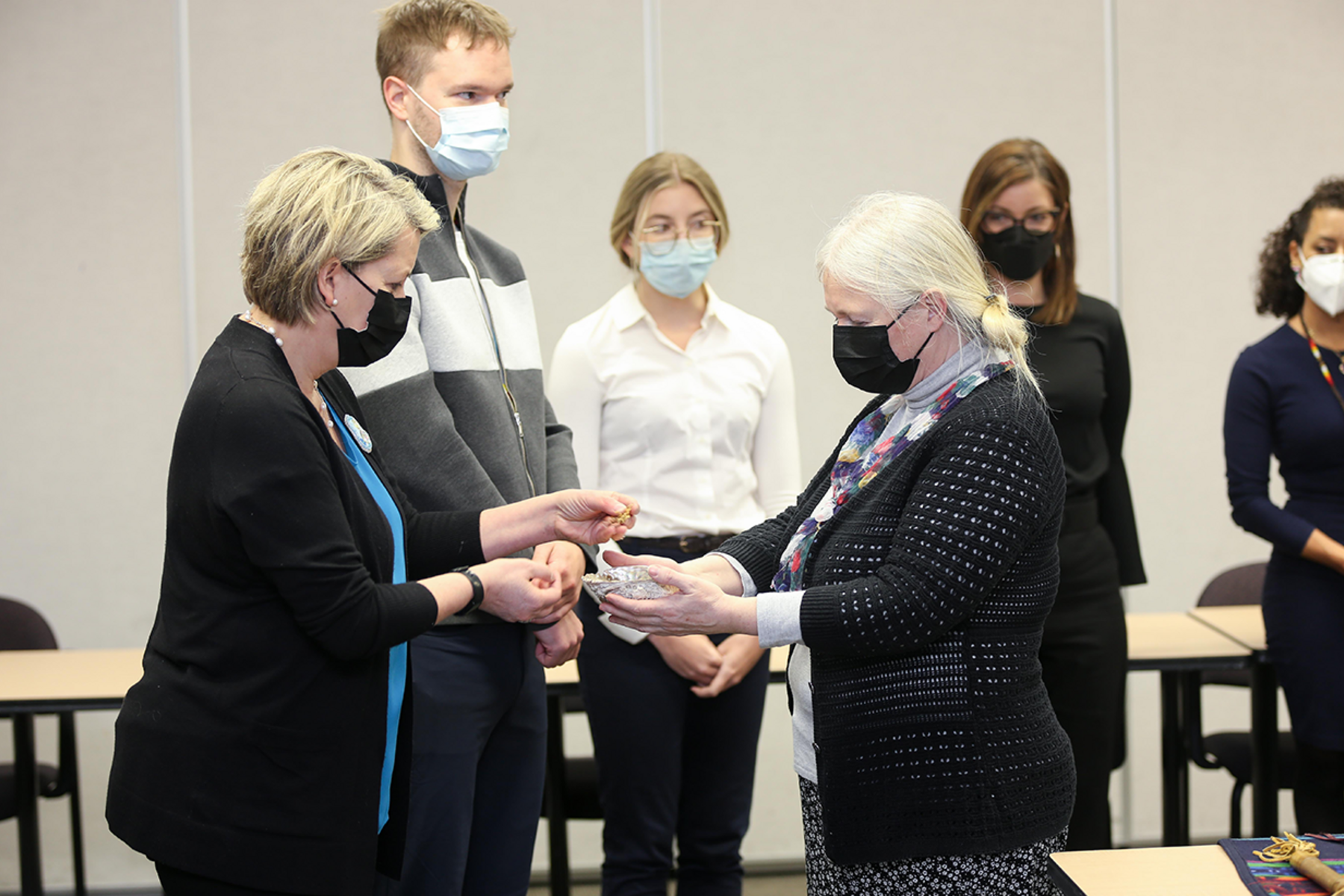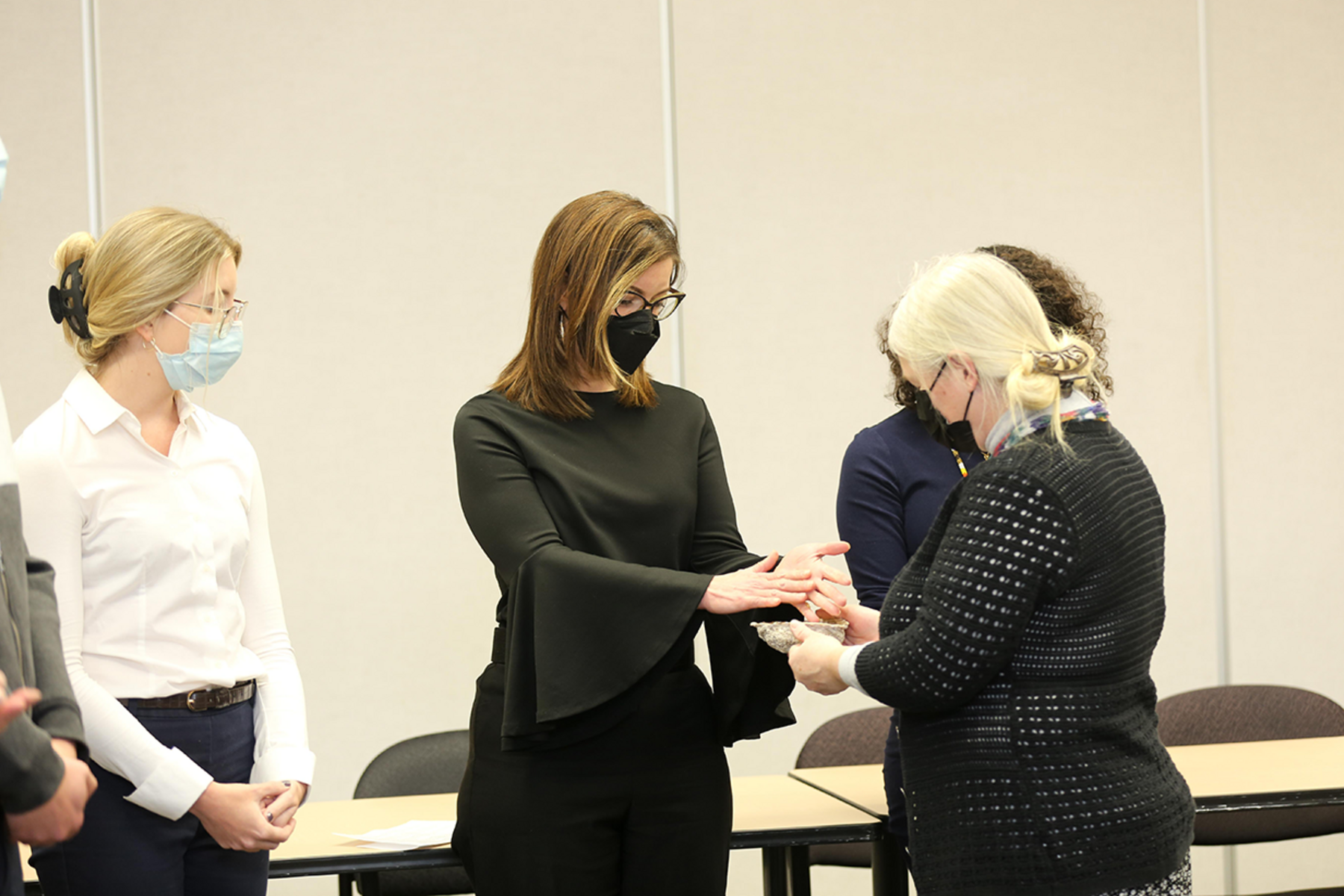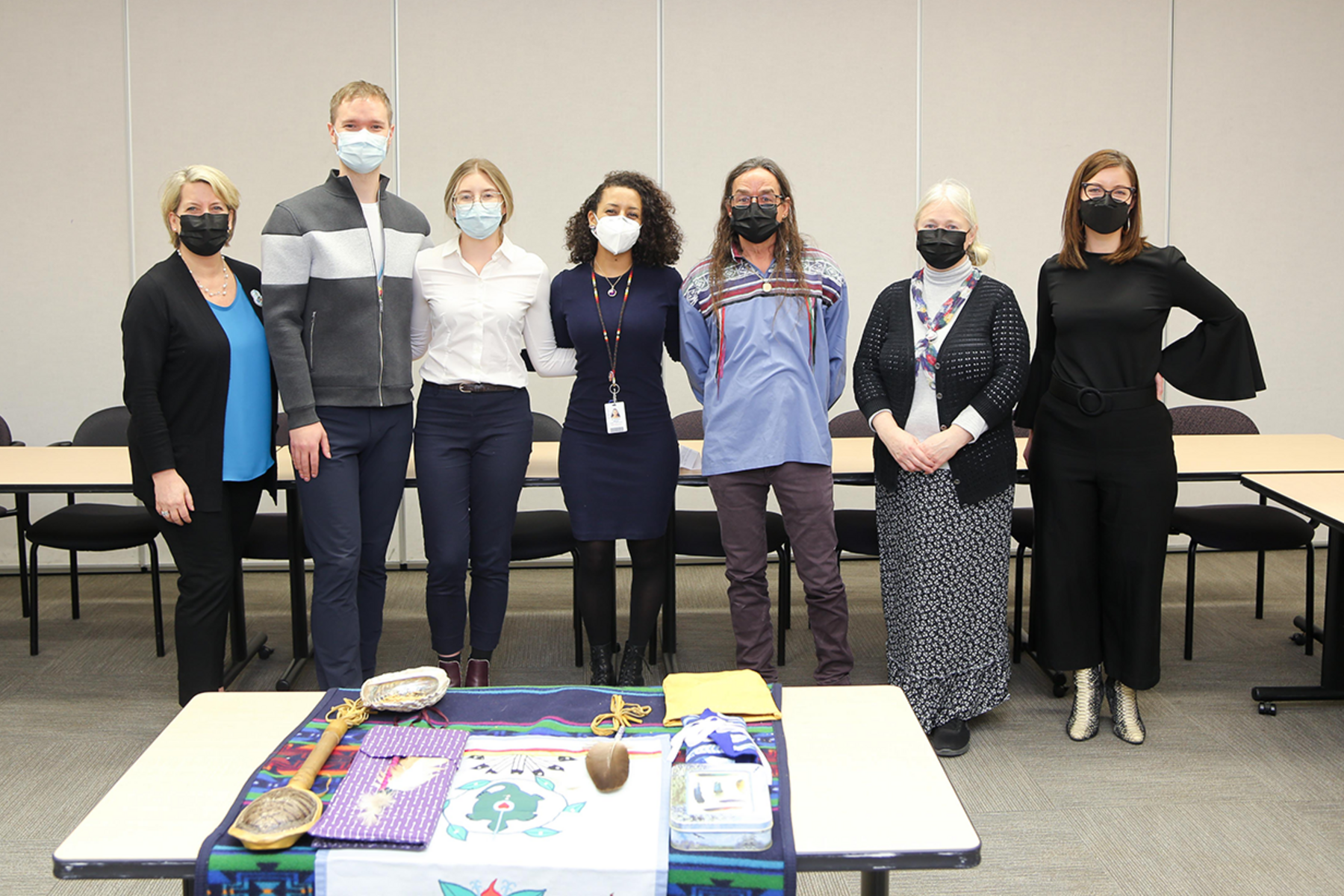 Group photo, L-R: Dr. Katherine Rouleau (Vice-Chair, Global Health and Social Accountability, DFCM); Dr. Joel Voth (PGY2 Family Medicine Resident, Unity Health Toronto – St. Michael's Hospital); Dr. Sarah Park (Indigenous Health Education Lead, DFCM); Dr. Suzanne Shoush (Indigenous Health Faculty Lead, DFCM); Cat Criger (Indigenous Elder and Knowledge Keeper); Cheryl Cress (Cat's wife); Dr. Danielle Martin (DFCM Chair).