DFCM family docs leading efforts to vaccinate the Black community
About DFCM, Global Health and Social Accountability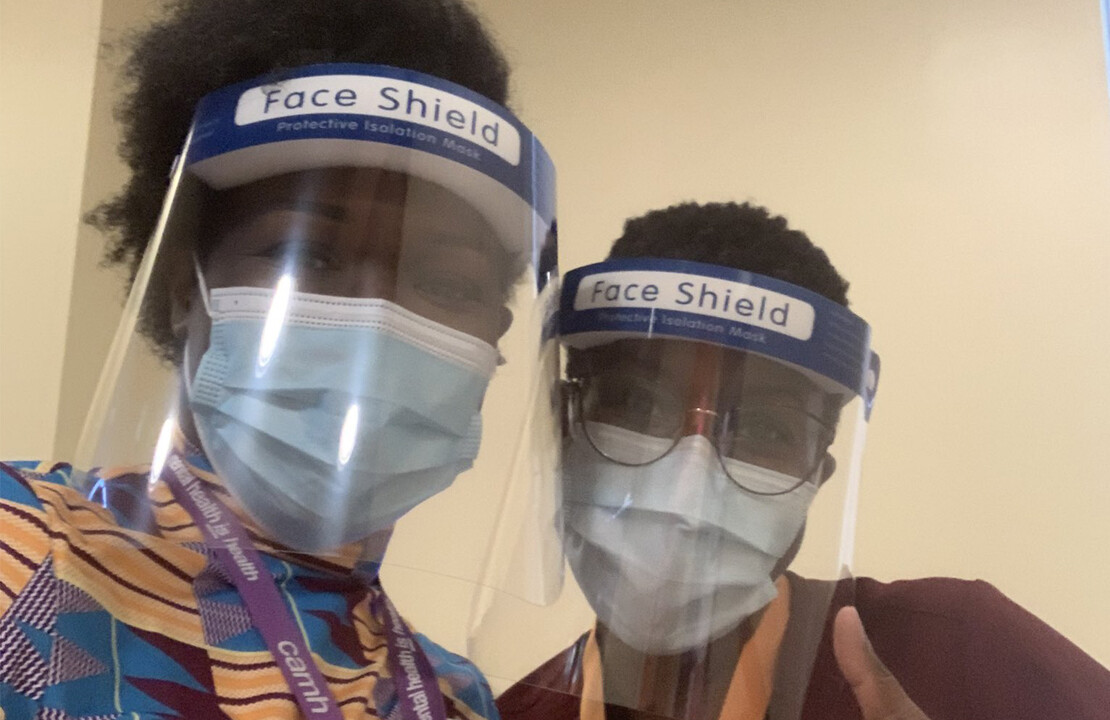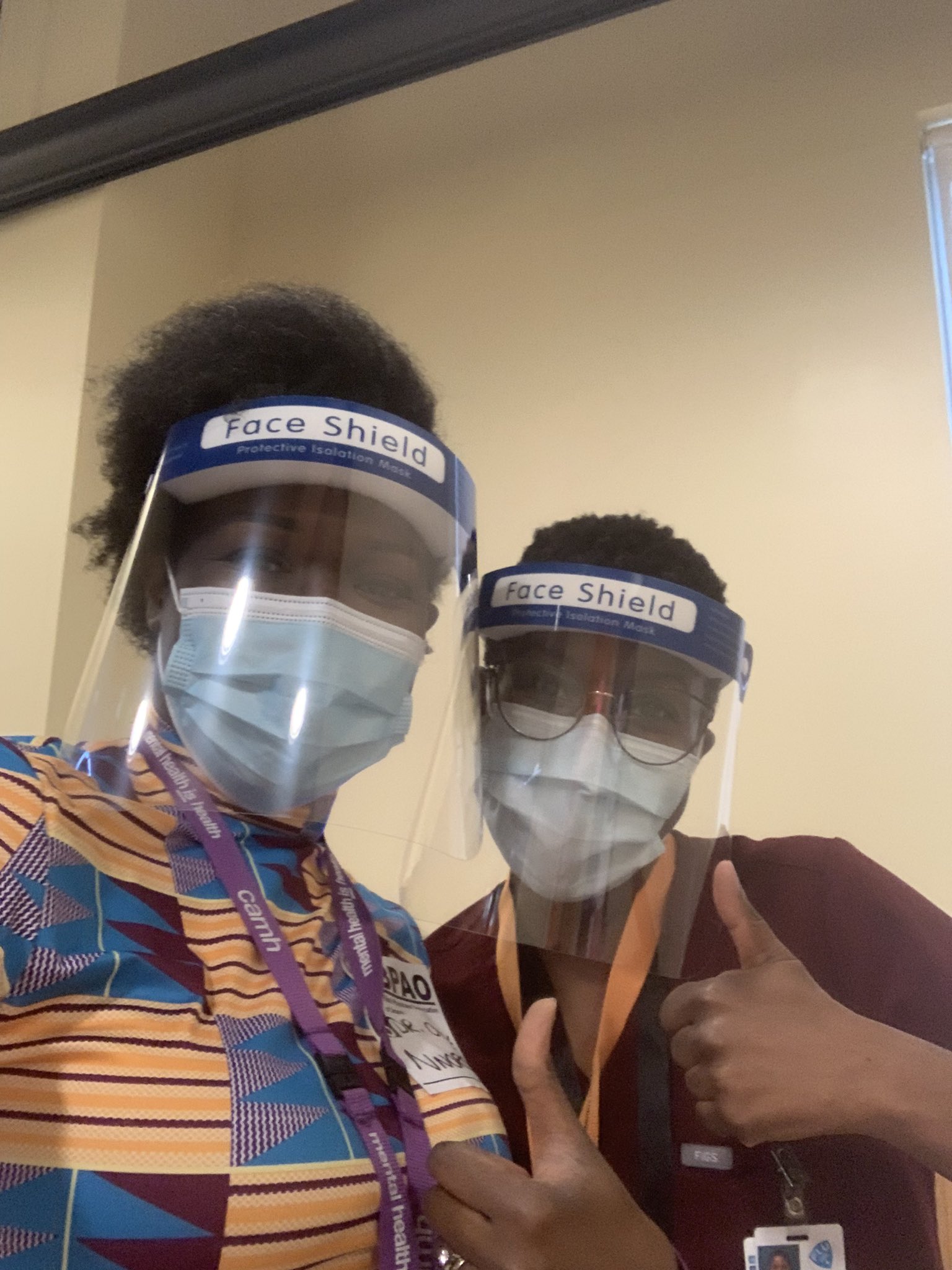 The COVID-19 pandemic has had a disproportionate impact on racial and ethnic minority groups, with Black communities among those hit hardest. To address this inequity, the Black Physicians' Association of Ontario (BPAO) which includes family doctors from the Department of Family and Community Medicine (DFCM), are leading the Black Health Vaccine Initiative to advocate, educate and vaccinate in Ontario's Black communities.
City of Toronto data shows that COVID-19 rates and hospitalizations are three times higher in Toronto's Black residents compared to white residents. To make matters worse, job losses and food insecurity is rising in the Black population, and there is a looming risk of home evictions.
This is the result of long-standing systemic health and social inequities that underpin education, employment and income gaps that have put these groups at higher risk of contracting COVID-19.
"Black people are over-represented in front-line roles – in factories, as PSWs and other essential services. Many don't have the luxury of working from home, or the housing conditions to isolate when needed," says Dr. Onye Nnorom, DFCM's Equity, Diversity & Inclusion Lead and BPAO President. "There is also vaccine distrust in Black communities; Public Health Agency of Canada data shows that just 34% of Black Canadians are willing to take a COVID-19 vaccine."
This distrust of the COVID-19 vaccine, and public services in general, stems from centuries of anti-Black racism that has resulted in a systemic inequity of power, resources and opportunities that discriminates against people of African descent.
A key component of the Black Health Vaccine Initiative is the Network of Black Vaccinators (NBV) – Black and BIPOC physicians and working closely with community partners to build vaccine confidence and increase vaccine uptake in Black communities.
The first of these clinics, at TAIBU Community Health Centre, officially launched April 12, 2021 with support from Scarborough Health Network and DFCM. Although temporarily closed due to provincial vaccine shortages, the clinic is expected to reopen to continue serving primarily Black, Indigenous and Francophone communities as well as the local Malvern community (details and booking information here).
"The clinic has been a culturally safe space for people to get vaccinated," says Dr. Duate Adegbite, a family doctor at the Toronto Western Family Health Team, lecturer in DFCM and physician NBV lead at TAIBU. "We had many patients come in and say they've never seen so many Black doctors. This creates a level of comfort because people see themselves reflected in who's providing their care – from administrative staff, to doctors and nurses."
According to Dr. Dominick Shelton, an emergency physician at Sunnybrook, Assistant Professor in DFCM and co-lead for the Black Vaccinators Network, the response to TAIBU has been fantastic.
"Black and other racialized physicians are helping to overcome vaccine hesitancy in Black communities. We are having the important conversations with people and our mere presence as a vaccinator is sending a message of confidence in the COVID vaccine."
In line with many hospitals, the Black Health Vaccine Initiative is currently focused on pop-up clinics in hot-spot neighbourhoods. The first of these pop-ups will be hosted with the Jamaican Canadian Association the weekend of May 8 and 9, in partnership with Black Creek Community Health Centre (details to follow). Additional pop-ups will follow across the city, in Peel and beyond.
Although Black and racialized populations are disproportionately affected by COVID, race is not currently part of vaccination eligibility criteria. To reach and vaccinate those that are hardest hit, community partnerships are key.
"Community health centres already have established relationships and are trusted by the communities they serve," says Dr. Adegbite, who has been a BPAO member since being in the U of T MD Program over 10 years ago. "Getting information from someone who you trust helps to dispel vaccine hesitancy. Working at community centres, we have more time to sit and talk with people who have questions."
DFCM's Dr. David Esho is leading the mobile and pop-up vaccine clinics in Toronto.
"We are very aware of vaccine distrust and hesitancy in Black communities, so we're working to recruit Black health professionals to act as vaccinators and educators," says Dr. Esho who is a family physician with the Toronto Western Family Health Team and Assistant Professor in DFCM. "I am very proud of the work we are doing at BPAO. We have focused on the importance of relationship building in our vaccination efforts and utilized our links with community agencies, DFCM and our hospital partners to bring vaccines to members of our community who may not otherwise have been able to access them."
The Black Health Vaccine Initiative is recruiting Black and other racialized physicians and health professionals to act as vaccinators and educators. Those interested in participating, should visit the BPAO website for information and to register.
>> Read the position statement: Black Health and the COVID-19 Vaccines